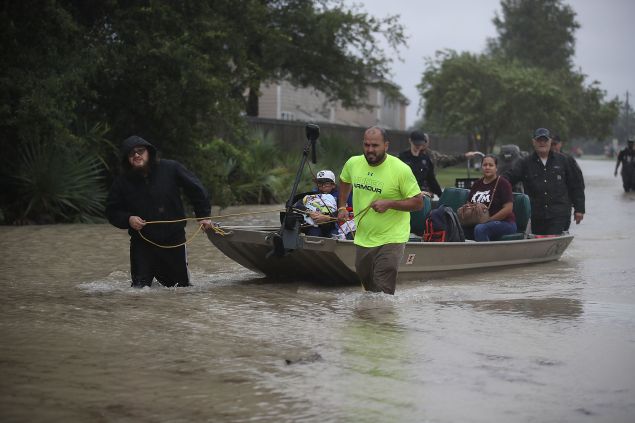 As Hurricane Harvey continues to bear down on Texas, many corporations are stepping up to help with relief efforts. For example, the nation's leading wireless carriers are beefing up service to help their Texas customers.
But they're not the only tech companies giving a helping hand. Facebook has activated its "Safety Check" feature to allow users to confirm they're safe and request help. The social network's virtual command center also gives forecast information, lists ways users can get involved in the relief efforts, and even allows them to start fundraisers.
Apple took things a step further, adding a button on the iTunes store that allows users to donate to the American Red Cross.
Google also got involved: The search engine's Crisis Response team has set up an SOS alert and a Harvey-focused Google map listing traffic problems, road closures and shelter locations. The search engine is also donating a $250,000 Google.org grant to the Red Cross and matching employees' donations up to $250,000.
Amazon instituted a matching gift program as well: The e-commerce giant will match donations to the Red Cross made through Amazon, up to $1 million.
Walmart, one of Amazon's newest competitors, also pledged $1 million in cash and product donations through the Walmart Foundation to organizations like the Red Cross and Salvation Army.
Here are some other corporations donating to Harvey relief:
At least one company is also giving customers perks to go along with their donations. United Airlines will provide up to three million bonus miles to customers who contribute to Harvey relief and will match the first $100,000 raised. MileagePlus members who donate through United's fundraising page can also receive up to 1,000 bonus miles by entering their MileagePlus number at the time of their donation.