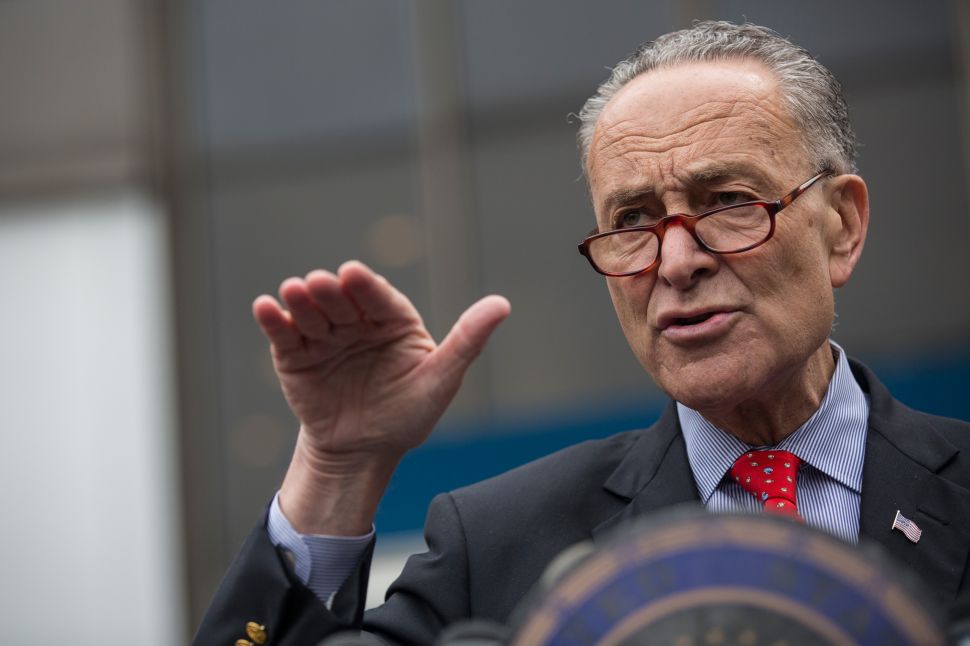 The latest federal income tax data reported by the IRS shows that the top 1 percent of income earners pay 39.5 percent of all federal income taxes, nearly twice the 20.6 percent share of national income they earn. The entire bottom 50 percent of all taxpayers pay 2.7 percent of federal income taxes, which is only a small fraction (about one fourth) of their share of national income.
The top 1 percent, indeed, pay a much bigger share of federal income taxes than the entire bottom 90 percent of income earners, who pay only 29.1 percent of federal income taxes, while earning 53 percent of national income. That means as well that the top 1 percent pay a bigger share of income taxes than the entire middle class combined, defined as the middle 20 percent of income earners.
But Senate Democrats recently joined together in a publicly released letter proclaiming that they will oppose any tax reform that includes tax cuts for the top 1 percent. This fall we are going to hear falsely from Barack Obama, Bernie Sanders, Elizabeth Warren, and the Senate's soon to be Very Minority Leader Chuck Schumer that the rich do not pay their fair share of taxes. In saying that, they will be displaying the Democrat Party's inner socialism.
Worse, it will actually be Calculated Deception. They know that what they are saying is false, because the above data is all publicly available and they are not stupid. But they know their Democrat voter base has no idea what the rich pay in taxes, and they can stoke envy and anger among them with their false demagoguery, enhancing their turnout at the polls.
They know the so-called mainstream media will never tell the public the truth either. CNN employs economic analysts, but you will never see CNN interview one of them for five minutes on air about whether the data says the rich pay their fair share of taxes without a chorus of left wingers to shout them down.
Bernie Sanders and Elizabeth Warren will tell you truthfully that "the system" is rigged. But this coordination between the mainstream media and the Democrat Party is how it is rigged, to deceive you.
No wonder Democrats can't create jobs when they are in power. They should be taking the word "capitalism" as a clue.
Capital investment is the foundation for creating jobs and rising wages. It's the first step in starting new businesses and expanding existing ones. That results in increased demand for labor, which starts the rising wages. Further capital investment also provides tools and equipment for workers (e.g. computers, tractors) that makes them more productive, which finances further wage increases.
And who has capital to invest? Rich people.
But to get them to invest that capital and create jobs and rising wages, they need incentives to do so. If you pile a huge punitive tax burden on them, they will find somewhere else in the world to invest and create jobs and rising wages there.
President Kennedy cut tax rates for all taxpayers, including the top 1 percent. Reagan explicitly followed with that same policy. Both created booming economic growth as a result. But today's Che Guevara Democrats are never going to get the economy growing normally again with their punitive tax policy for "the rich."
The result will be no new and expanded businesses, no new jobs, no higher wages and no economic growth. In other words, the worst economic recovery since the Great Depression and long term economic stagnation has produced today's bitter politics.
This is why Democrats lost the confidence of the middle class and blue collar workers to Donald Trump in the last election. Democrats will continue to lose elections until they realize that the middle class and their original base of blue collar workers are interested in restoring booming economic growth and prosperity to America now—not in following the egregiously failed economic policies of Venezuela and Cuba.
Peter Ferrara is a Senior Fellow at the Heartland Institute, and a Senior Policy Adviser at the National Taxpayer Limitation Committee. He served in the White House Office of Policy Development under President Reagan, and as Associate Deputy Attorney General of the United States under President George H.W. Bush.