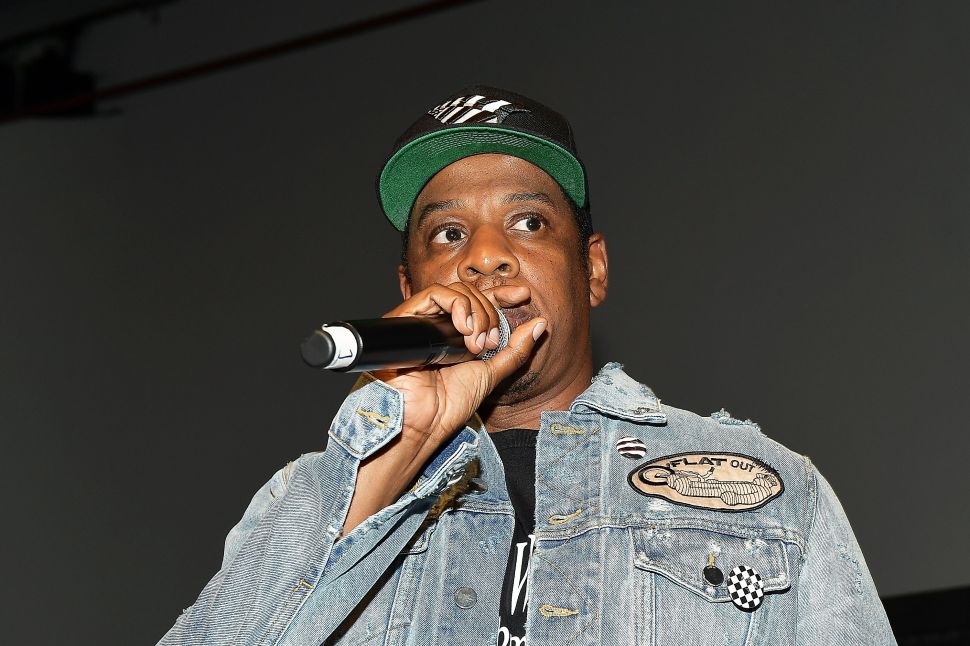 Everyone remembers that infamous 2014 elevator brawl between Jay-Z and Solange Knowles, Beyonce's sister. Outside of a by-the-book PR statement released by the family shortly after video of the incident went viral, Jay-Z has never spoken about the fight publicly a single time. Until now, that is.
"We had one disagreement ever. Before and after we've been cool," Jay-Z said in a recent interview with Rap Radar hosts Elliott Wilson and Brian "B.Dot" Miller. "She's like my sister. I will protect her. That's my sister, not my sister-in-law. My sister. Period."
He continued: "We've always had a great relationship. I fought my brothers and argued with my brothers my whole life. It just so happens, who we are, these things go into a different space. But it ain't nothing."
Check out the full interview below:
https://www.youtube.com/watch?v=4rYB0eGyI7M
The original video featured Solange attacking the hip-hop mogul in an elevator at the Standard Hotel after the Met Gala. Beyonce was in the elevator as well, stepping in quickly once to intervene. Shortly after mainstream media picked up on the video and the ensuing story, the family released a joint statement, saying: "As a result of the public release of the elevator security footage from Monday, May 5th, there has been a great deal of speculation about what triggered the unfortunate incident. But the most important thing is that our family has worked through it."
Rumors began to spread that perhaps Solange was drunk or displaying "erratic behavior" the night of the incident, but both sides strongly denied these claims. Jay-Z has never commented on the issue, though he appeared to reference it in his song "Kill Jay-Z" off his new album 4:44.
"You egged Solange on / Knowin' all along, all you had to say you was wrong / You almost went Eric Benét," he rapped. "Let the baddest girl in the world get away / I don't even know what else to say / N—a, never go Eric Benét."
Just another day in the life of the rich and famous.