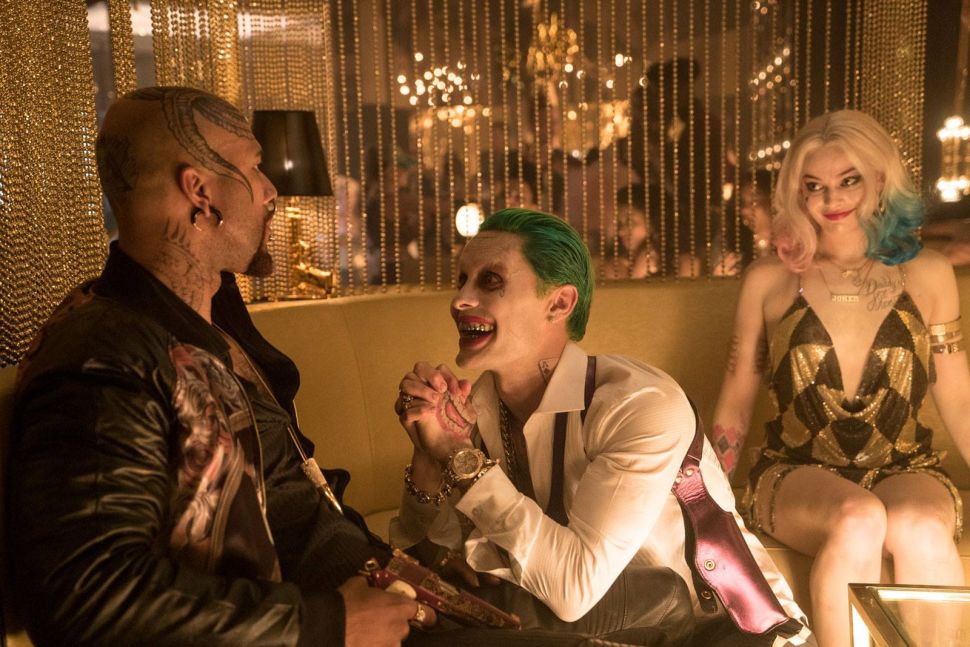 One Joker movie isn't enough, oh no. Instead, Warner Bros. is making sure the Clown Prince of Crime is front and center for the foreseeable future.
THR is reporting that Glenn Ficarra and John Requa (Crazy Stupid Love, This Is Us) are in talks to write and direct a DC Extended Universe film centered around Jared Leto's Joker and Margot Robbie's Harley Quinn. According to the outlet, WB's plan is to bang out a sequel to 2016's Suicide Squad and then deliver the villainous spinoff. While both films are in active development, sources tell THR that the studio is trying to move fast to fit them into the timetable set by the actors' holding agreements. This news seemingly puts to bed any rumors of Leto's departure from the role.
How do you craft a tale around two iconic bad guys? By creating a "criminal love story" that reflects "When Harry Met Sally on benzedrine," according to one insider's account. Unlike the other Joke film currently in development at WB, this movie will take place within the DCEU, the current continuity that includes Gal Gadot's Wonder Woman and Ben Affleck's Batman. The new banner being launched at WB will see comic book films that fall outside of this shared cinematic universe, starting with the aforementioned Joker origin story. Per the outlet, the Joker-Harley Quinn movie is further along in development than the Joker origin story.
Will casual audiences who aren't as in tune with the superhero movie beat understand which films belong to which continuity? Will two actors be able to share the same role without confusion? That all remains to be seen. For now, WB is expanding its DC Films production as the superhero genre remains one of the most popular in cinema today.
Ficarra and Requa's other credits include I Love You Phillip Morris (writers), Focus (writers/directors) and Whiskey Tango Foxtrot (writers/directors).