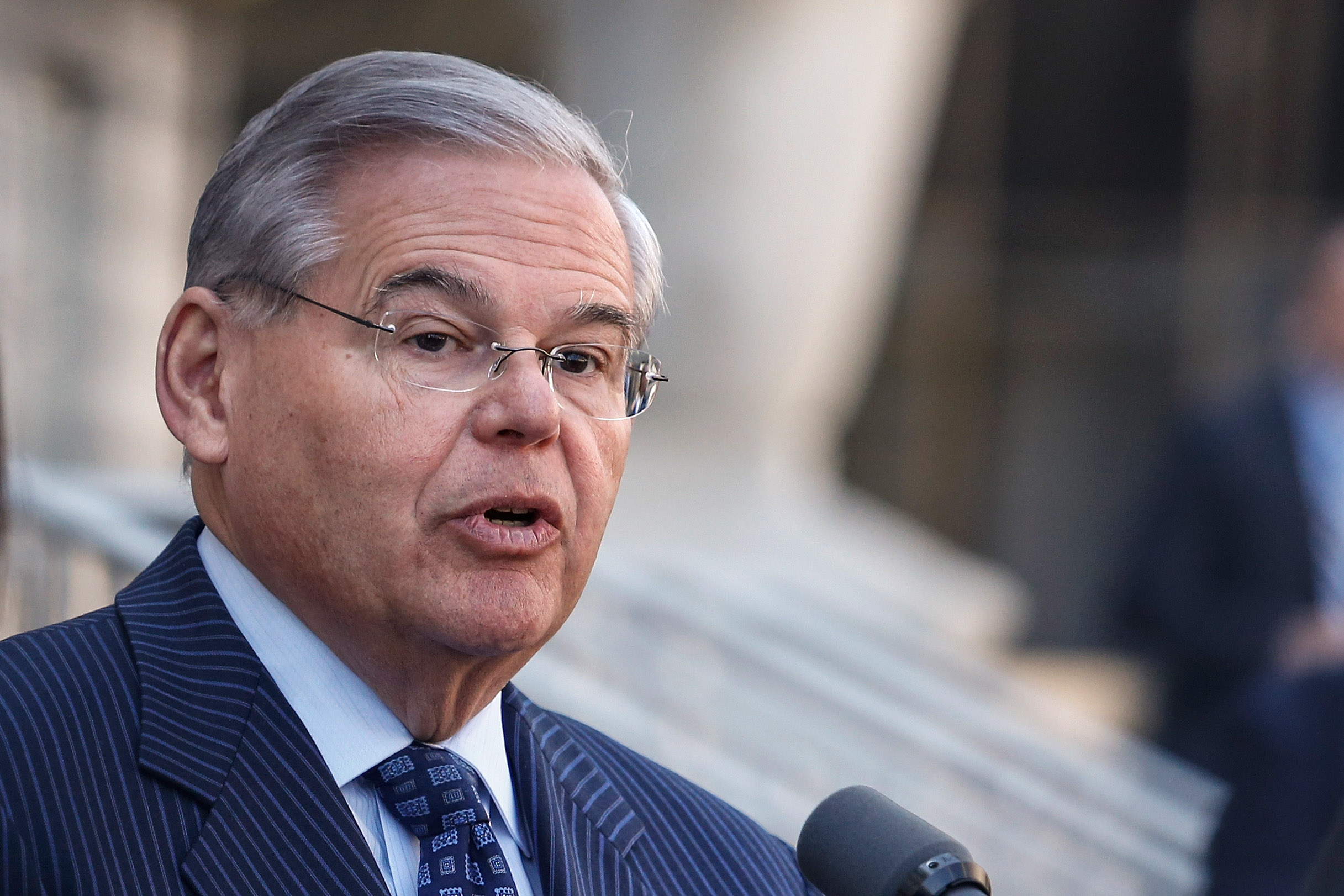 After two days of screening in federal court in Newark, the jury is set for the corruption trial of Bob Menendez, the New Jersey senator battling charges that he accepted lavish gifts and bribes in exchange for political favors.
The jury of six men and six women will return to Newark on Sept. 6, the scheduled day for opening statements from attorneys, the Associated Press reports. The trial is expected to last into November.
Lawyers for both sides picked 10 jurors on Tuesday and two more on Wednesday. Four alternate jurors, three women and one man, also were selected on Wednesday.
On trial with Menendez is Florida eye doctor Salomon Melgen, the wealthy donor who allegedly bribed the senator with trips to Paris and the Caribbean. Since the charges were first brought against him in 2015, Menendez has maintained his innocence, claiming that he and Melgen are friends and that their personal interactions have been misconstrued as having nefarious underpinnings.
If Menendez loses his trial and leaves the Senate before Gov. Chris Christie leaves office in January, the Republican governor likely would get to appoint an interim replacement.
On the first day of jury selection, reporters complained about being barred from the room during key parts of the proceedings. But Walls said he did not seal the courtroom. His statement indicated that he did not authorize U.S. marshals to bar the press as Melgen and Menendez pleaded not guilty to an updated indictment, and for parts of the jury selection.
"At no time did I close this courtroom to you or members of the public," Walls said, according to Politico.