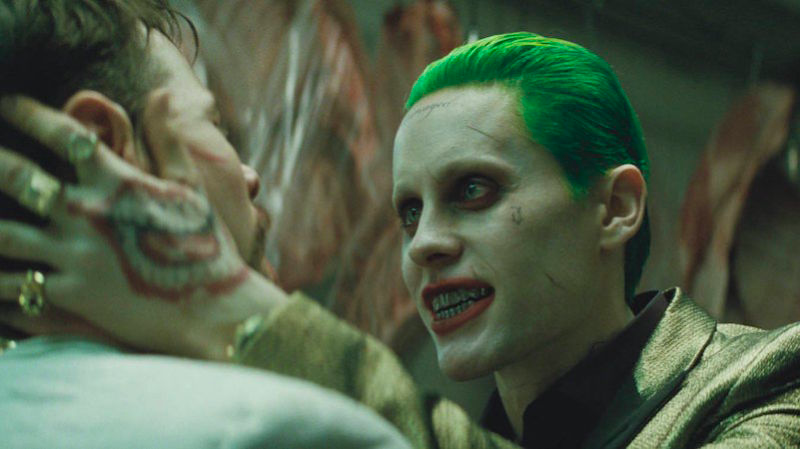 It's safe to say that Jared Leto's version of the Joker from last year's Suicide Squad was not warmly embraced by fans. The movie was terrible, his performance was questionable and audiences left the theater unhappy with the whole flaming mess. But you know who else wasn't happy? Leto himself. The actor was reportedly upset with how his scenes were handled and it's no guarantee that he'll return to the DC Extended Universe as the Clown Prince of Crime. If that did happen, Guardians of the Galaxy Vol. 2 star Karen Gillan is ready to take up the mantle.
"Okay, I'm going to say something, DC, and I'm going to play the Joker," she said (via Cosplay and Coffee) when asked by a fan at Florida SuperCon which non-Marvel character she would like to play. "Maybe a female Joker. This is my calling! Somebody make a call for me and let them know I'm available."
The Joker has a long and storied history on screen with fans still debating to this day which iteration is the best. The campy Cesar Romero version, the gangster Jack Nicholson take, the anarchist Heath Ledger iteration? It's a popular topic for superhero fans. While Gillan doesn't have the same proven track record of some other actors that have tackled the role, the idea of a female Joker is not a completely foreign one in the Batman universe.
In the alternate-timeline story of (Mild Spoiler Warning) Flashpoint, Bruce Wayne is killed in Crime Alley rather than his parents, turning his father into Batman and his mother into Joker. Given that Warner Bros. is currently developing a live-action Flashpoint movie for Ezra Miller's speedster (which could possibly serve as a goodbye for Ben Affleck's Dark Knight), it's possible that this could play out on the big screen.
As you can probably tell from her work as Nebula in the Guardians franchise, Gillan enjoys playing the bad guy.
"I like playing villains just because I hope and feel that they're removed from my own personality quite a lot. So it's more of a challenge. But also, what I like about villains is finding out why they're villains in the first place. And then you start to question whether they really are villains if you understand all of the bad stuff that happened to them, and you understand how they ended up that way."
Who knows if this could ever happen, but it's definitely a fun What If to think about.