Kate Walsh's custom Encino house was only on the market for a month, but a buyer already scooped up the home—for over the asking price.
And it's not just any buyer, it turns out that David Arquette purchased the three-bedroom, 3.5-bath house, which Walsh was originally asking $4.25 million for. Arquette reportedly paid $4.6 million for the 4,332-square-foot residence, per Variety, so it seems likely a bidding war broke out.
The former Grey's Anatomy and Private Practice star bought the property in July 2013, paying $2.73 million for the home that sits on over an acre of land. She embarked on a serious renovation, including converting the detached guest house into a Pilates studio and adding a luxe dressing room with a full professional hair and make up station in her master suite, according to the listing shared by Sotheby's International Realty brokers Barry Sloane and Marc Silver.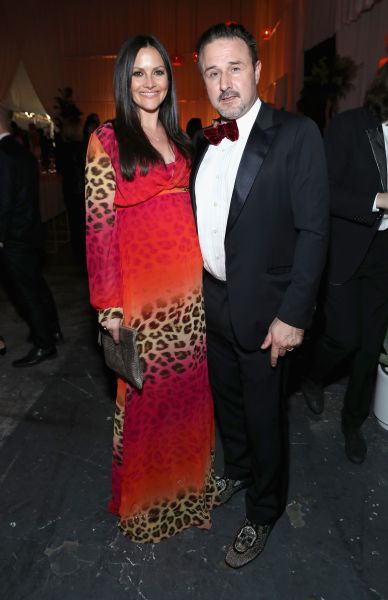 Walsh (who appeared in Arquette's ex Courteney Cox's directorial debut, Just Before I Go, in 2014) previously listed the home as a rental, with prices ranging from $15,000 to $17,500 a month. She did find a renter, but at the time was "not ready to sell it," per Silver. She's now "ready to move on," though it's not yet known where exactly she plans on moving. 
Other features of the home include a fireplace and a wall of windows in the living room, as well as a kitchen with marble countertops and sleek appliances. There's also a tennis court on the estate.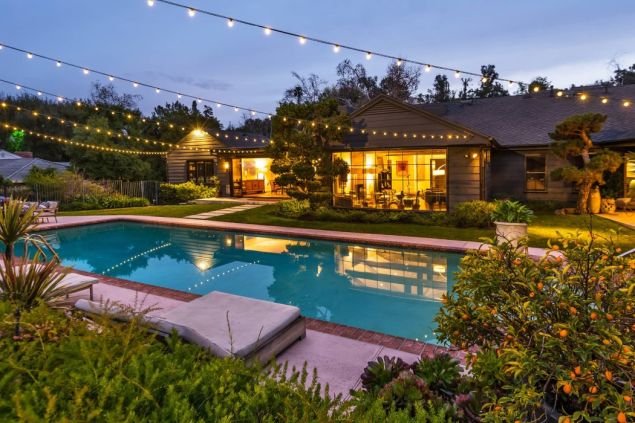 Arquette and his wife, Christina McLarty, who welcomed their second child this year, are significantly downsizing with this purchase. The couple sold a far larger 9,700-square-foot home in the Windsor Square neighborhood earlier this summer, for $8.34 million. Perhaps they just felt the need for a personal Pilates studio…or maybe they were just ready to let go of their previous seven-bedroom, 6.5-bath home, also known as the historic O'Melveny House, which was a bit heavy on the wood paneling, in our opinion.
Walsh had a much easier time parting ways with this house than she did with her erstwhile Los Feliz abode. She paid $4.75 million for it in 2007, and after testing the waters of the sales market a few times, said farewell to the house for a relatively paltry $4.68 million.