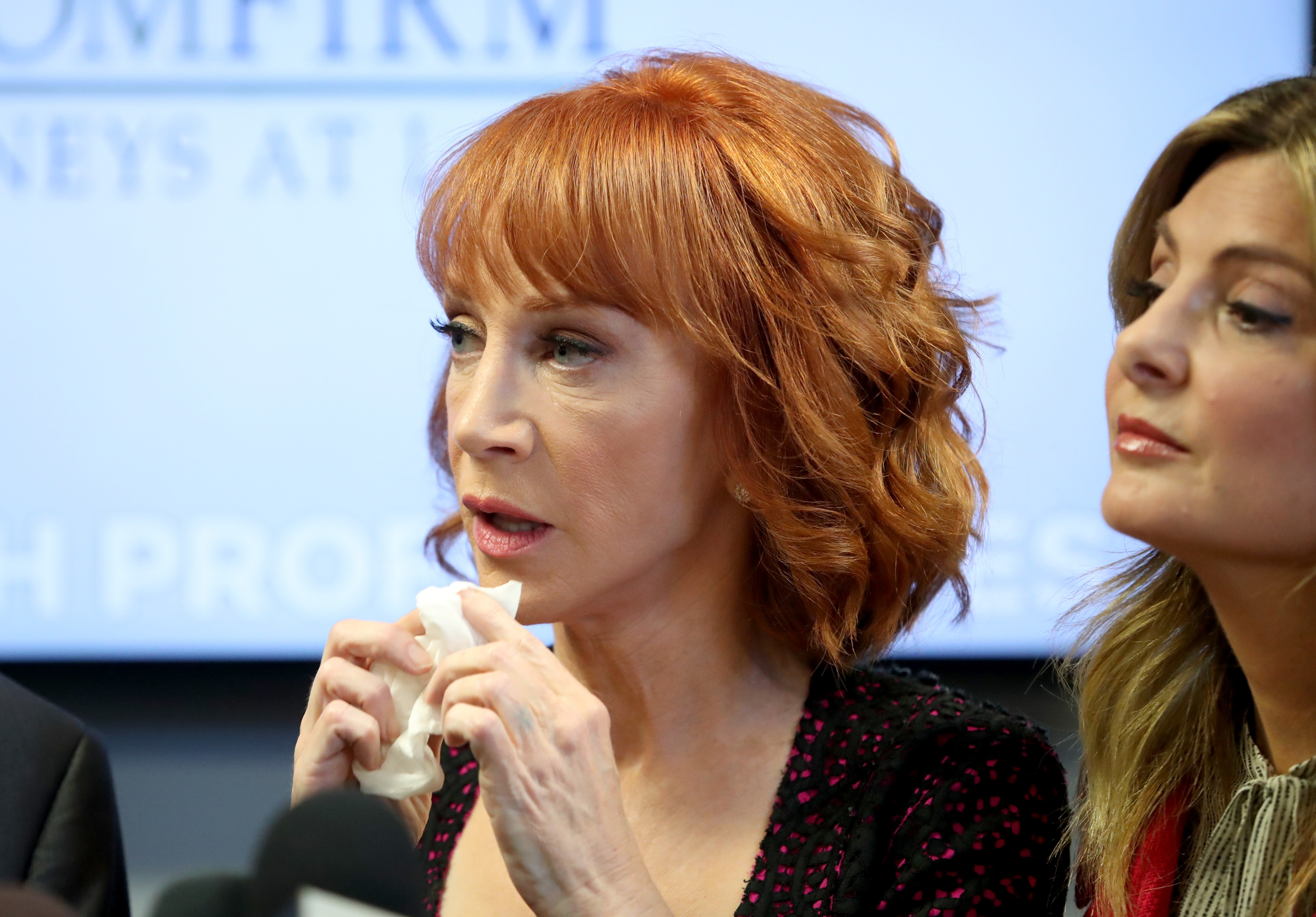 Kathy Griffin has continued to speak her mind about Donald Trump following her much-maligned severed head gag and now she's taking back her apology for the move all together.
"I'm no longer sorry," Griffin told Australian morning show Sunrise. "The whole outrage was BS. The whole thing got so blown out of proportion and I lost everybody."
Griffin noted those that spoke out against her following the video photoshoot, including Chelsea Clinton and "friend" Debra Messing. She also brought up being fired by CNN, which has parted ways with a few different personalities recently, from its annual New Year's Eve broadcast, which she had co-hosted with Anderson Cooper for 10 years.
"I have been through the mill," she said. "I didn't just lose one night on CNN. My entire tour was cancelled within 24 hours because every single theater got all these death threats. These Trump fans are hardcore."
Griffin appeared to become angry when Sunrise host Samantha Armytage pointed out that Clinton and Messing are not Trump supporters and asked if she felt she had crossed a line.
"No, you're full of crap. Stop this," Griffin responded. "Stop acting like my little picture is more important than the actual atrocities the president of the United States is committing. I'm on a mission to tell people honestly that if it happened to me, as big-mouthed and obnoxious as I am, it can happen to you."
Griffin had made a public and emotional apology following the immediate backlash to her photoshoot, but insisted that she is no longer sorry.
https://www.youtube.com/watch?v=FEpkZ3krTFY
"No, I do not apologize for that photo anymore, and I think the outrage is complete BS because we have real things to deal with," Griffin said.
Many celebrities have publicly criticized the Commander in Chief. Most recently, rapper Eminem led an anti-Trump chant at the Reader Festival in England.