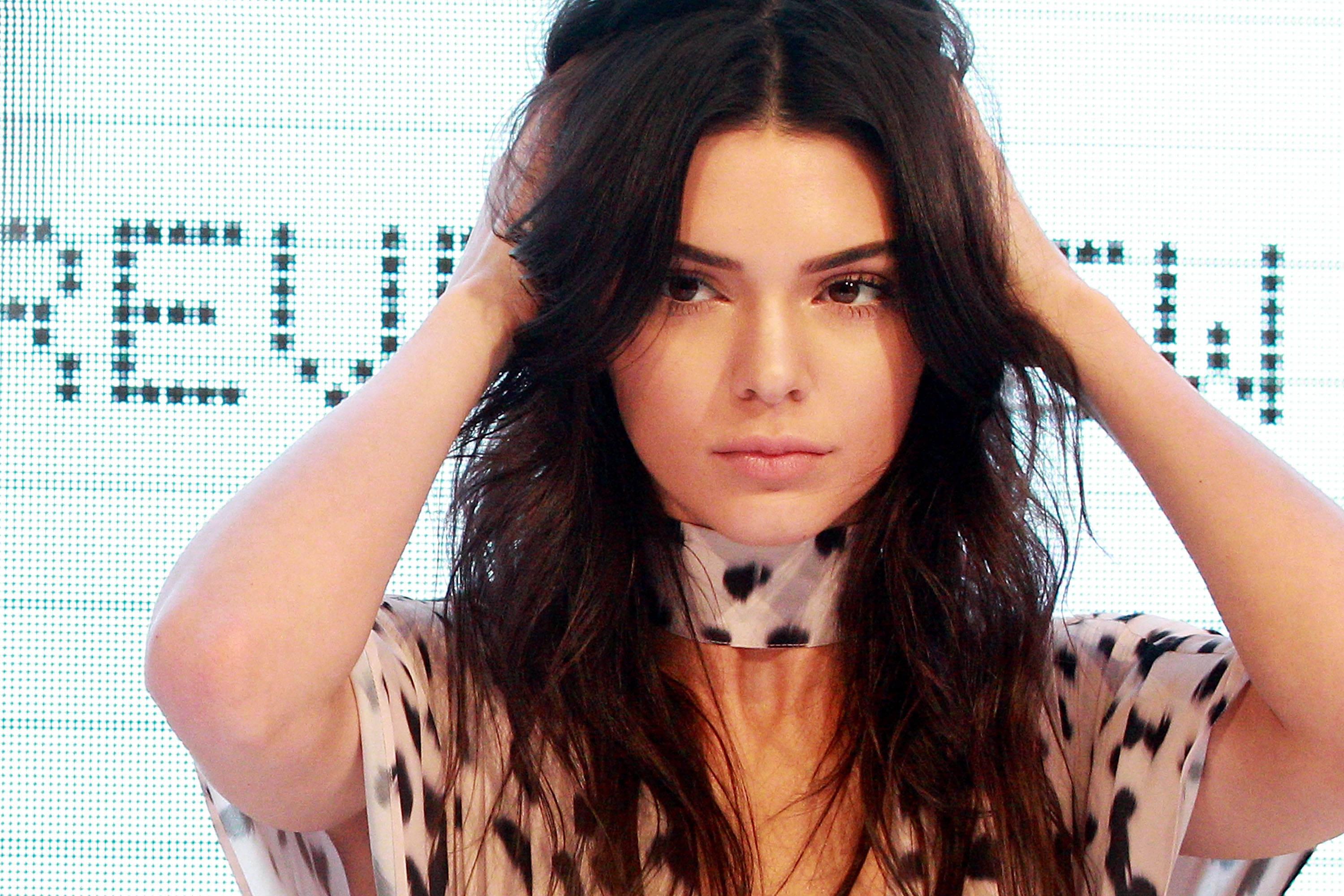 Celebrity feuds are always entertaining, whether it's Father John Misty versus a stolen crystal or the most recent reality television showdown between Bachelorette Rachel Lindsay and commitment-phobe finalist Peter Kraus.
But one particularly memorable dispute has been going down for the last couple of days, and it doesn't look like it's going to stop anytime soon. Kendall Jenner, the second youngest Kardashian/Jenner daughter, has been facing off against Brooklyn venue Baby's All Right. Jenner is best known for being the most controversial Kardashian—remember her Pepsi commercial? Baby's is known for providing low-key celebrity sightings, mostly because truly everyone looks like Lonely Boy (and sometimes it is actually him, as Gossip Girl's Penn Badgley often plays there).
The celeb-studded conflict began when the Williamsburg venue posted an Instagram featuring Jenner's blank tip line, captioned with the helpful reminder, "Don't forget to tip your bartender :)" and arguments immediately ensued. The comments ranged from "So do you guys do this to all customers that don't tip.." to "Is that tip served on the menu?"
Jenner announced that she paid in cash on Twitter in response to a fan, and then the Brooklyn bar deleted their Instagram. One would think the story was over, but the saga continues. Baby's reposted her response with the Nietzsche quote, "I'm not upset that you lied to me, I'm upset that from now on I can't believe you," along with the useful hashtag #nocashtip. Now, both photos are deleted, but the memories live on.
It looks like the only Kardashian to come out on top is Kylie Jenner, who was called a "Billion-Dollar Baby" this morning on the cover of WWD. Plus, at 19, the reality star and cosmetics mogul can't yet legally drink, so hopefully she won't be fighting against local bars anytime soon.