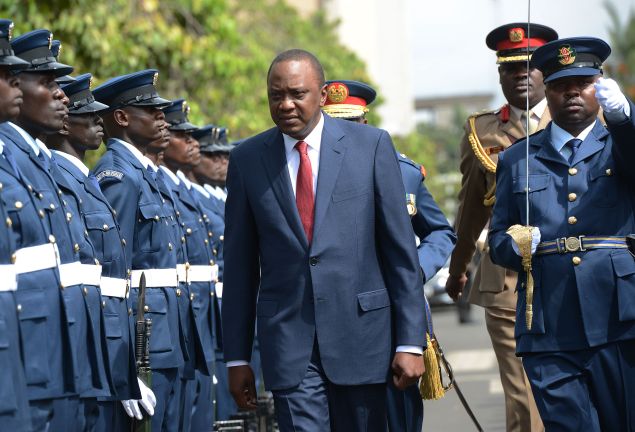 On August 8, Kenya is having its election. Perhaps you haven't planned to watch the news on the subject for that day, but you should. There will be military, political and economic consequences at stake not just for Kenyans, but for Americans as well.
The Military: Kenya Is on the Front Lines of the War on Terrorism
Terrorism is a huge problem for Kenya. Most of the attacks are perpetrated by al-Shabab, a nasty terror group operating out of Somalia. Thanks to their attacks on tourist resorts, shopping malls, and a university, hundreds have died and thousands more have been displaced.
Al-Shabab tends to go after Christians to rally the Islamic population in Northern Kenya. Further, they count on retaliation from Christians to swell their ranks. The result is a vicious cycle of violence. The 2017 election is a tempting target for terrorists, and this affects America too. Don't forget that hundreds died in the al-Qaeda attack on the U.S. Embassy nearly 20 years ago. This is why the U.S. State Department issued a new set of warnings earlier this year.
Despite bearing the greatest brunt of attacks from Somalia, Kenya has committed the fewest resources abroad to such operations, as Time Magazine notes. The situation is even worse at home, where security personnel are paid a fraction of what the average politician earns. Further, Police are hampered by bureaucratic oversight, keeping them from rushing in to stop the attacks as they happen. As a result, they are mostly left to count the dead.
President Uhuru Kenyatta claims progress, saying that only 16 people died at the hands of al-Shabab in 2016, down from 202 in 2015 (many of those were at Garissa University). Much of this is attributed to an increase in military hardware. But unless security forces are better compensated for their hard work and the elections are well-protected, things will spiral out of control, as they did 10 years ago.
The Political: The 2007 Election Produced Massacres. This Year May Be Hotel Rwanda.
No story typifies the violence from the election 10 years ago more than what happened in Eldoret. Many people, hiding in an Assembly of God Church to avoid mob violence in the region that displaced them from their homes, were burned to death. Officially, the death toll nationwide was 275, and thousands were displaced in the aftermath of the bitter 2007 election. We will never know how many really perished.
I only learned about the 2007 violence because one of my students, a Kenyan, had family members still there and asked to give a presentation on what was happening in her country to her shocked classmates and professor. As we recently learned, the disappearances and murders are returning: An election official has already been tortured and killed. He was in charge of the country's electronic voting system.
Kenya has a history of violence: It had coups in the 1980s, and ethnic violence in the 1990s. But nothing prepared the country for what happened when President Mwai Kibaki squared off against rival Raila Odinga. That's because, for many Kenyans, one's political party is wrapped up in one's ethnic identity. Many fear violence that will be worse than last time, as ethnic violence is mixed with religious conflicts this time, as Odinga goes head to head with President Kenyatta in 2017.
And in a kleptocracy like Kenya (see below), that means one's job, one's income, and one's support network is wrapped up in who wins next week's electoral contest, which is only the sixth in the country's history.
The Economic: Kenya Is an Emerging Market, but Is Held Back by Corruption
Kenya used to have the largest economy in East Africa. But now it has been surpassed by Ethiopia, even as foreign investment in emerging markets finds its way into Nairobi and Mombassa.  And there's one thing that seems to have impeded the country's economic progress since democracy emerged in the country in 1992: corruption. In fact, corruption is the number one election issue.
Corruption in Kenya is getting worse. It permeates every facet of life, including getting into the right school and landing the right job. Unfortunately, attempts to devolve national government have added a local government layer of corruption. And they have their own "fake news" problems too.
The Result For Kenyans and Americans
As a result, we could see prolonged post-election violence, terrorists taking advantage of the situation to attack Kenyans and foreigners, the economy grinding to a halt as it did 10 years ago, foreign capital fleeing, and the region spiraling into chaos. Will Kenya's election result in a peaceful transition of power or a bloody battle that tears apart the country?
John A. Tures is a professor of political science at LaGrange College in LaGrange, Ga.  He can be reached at jtures@lagrange.edu. His Twitter account is JohnTures2.