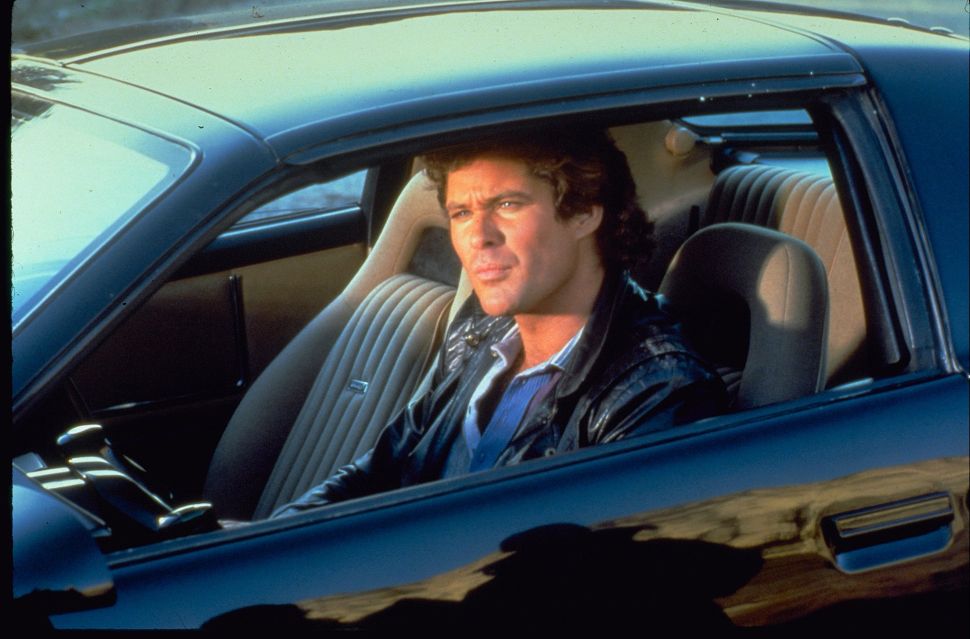 Knight Rider is a television series that should never have worked but did. David Hasselhoff plays a high-tech modern crime fighter who gets help from his artificially intelligent and self-aware car, KITT. Man, the 80s were weird. But Knight Rider was a huge hit that ran on NBC from 1982 to 1986 and attempts at a reboot or revival have been rumored for years. This latest one actually seems to make some sense.
The idea behind Knight Rider—talking car fights crime—is a silly one, so The Weinstein Company is just leaning into that ridiculousness whole hog. CinemaBlend reports that TWC is aiming to reboot the series as a big screen comedy starring Kevin Hart (KITT) and John Cena (Michael Knight). Neither Hart nor Cena is officially signed on to the project as of yet, but you can see TWC's thinking here.
Phil Lord and Chris Miller adapted the similarly silly Jump Street TV series—cops go undercover at a local high school—into the hilarious and profitable 21 Jump Street and 22 Jump Street films. Combined, the movies earned north of $532 million worldwide for Sony/Columbia Pictures, per Box Office Mojo, and were well received. The tonal shift to humor also attracted younger audiences who may not have had any idea that a Jump Street TV series ever even existed. Millennials, right?
Then again, turning every property into an R-rated raunchy comedy isn't always a foolproof plan. Dwayne Johnson is about as close to a box office guarantee that Hollywood has these days, and not even he could prevent this year's Baywatch from drowning ($176 million off a $69 million budget). And the less said of CHiPs, the better.
Still, the combo of Hart and Cena is enticing. Let's see how this project develops going forward.