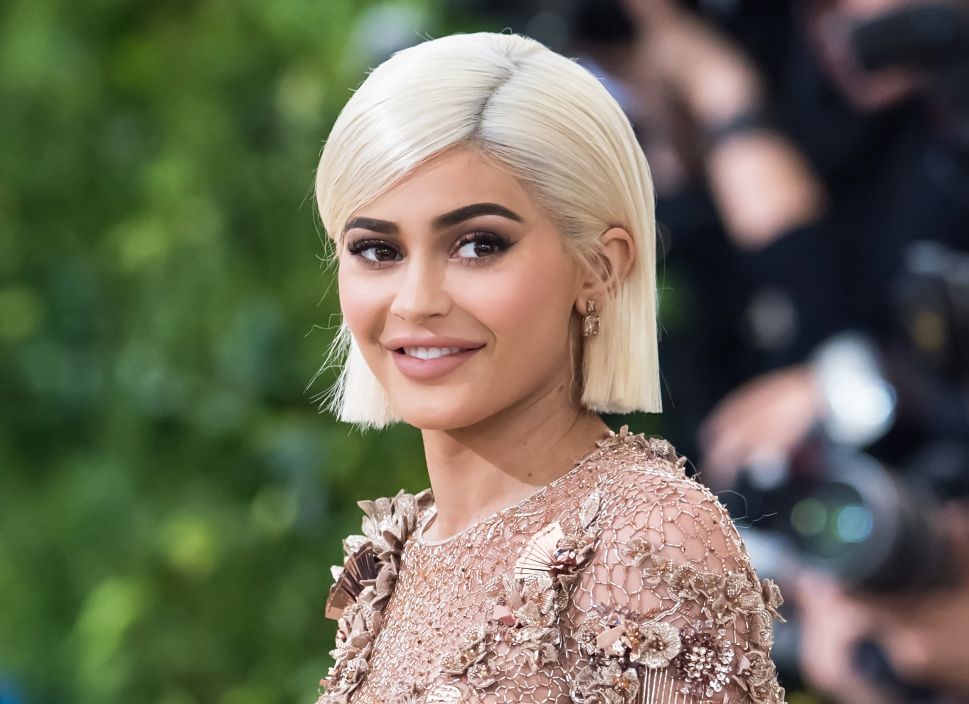 When entertainment outlets started reporting that Kylie Jenner's beauty line, Kylie Cosmetics, has made nearly $1 billion in 18 months, seasoned industry observers collectively rolled their eyes. It sounds like the laughably unfeasible boast of a PR person who's bitten off a bit more than her matte-lipped mouth can chew.
One skeptic of this storyline is Dan Barker, a London-based e-commerce and retail expert. "The numbers feel unrealistically large," he says. "My gut instinct is not to trust them." So Barker went in search of the real story.
The claim from Jenner's mom, Kris, is that Kylie Cosmetics has sold $420 million worth of product since its launch 18 months ago. Barker puts this suggestion into context by comparing it to Burt's Bees' last publicly available figures. Those showed $250 million in annual revenue, just before the company was acquired for $925 million.
Is it possible Kylie Cosmetics is already doing twice as much business as one of the beauty industry's stalwart brands? According to Barker's research, there are strong indicators that Kylie Cosmetics' success is such that the notoriously shy baby sister is now worth more on paper than anyone else in her family.
Assuming Kylie's sales have trended evenly—no spikes or dips—for the last 18 months, her revenue for 2017 would total $280 million. But numbers cited elsewhere indicate that business has not plateaued at all. Indeed, forecasts showing Kylie Cosmetics on-target to sell $390 million worth of products this year reveal that the company has continued to drive massive growth. "A big chunk of sales seem to come through the Kylie Cosmetics website," says Barker—sales on which the company would likely make a higher margin versus sales from intermediary retailers.
If the same margins and acquisitional market that applied to Burt's Bees were applied to Kylie Cosmetics, the company's valuation would be well over $1 billion. As unbelievable as it may sound, her booming brand further indicates that Kylie Jenner is on course to become her family's first billionaire. At that point, she will have a higher net worth than her sister Kim Kardashian-West and Kim's husband Kanye West combined.
Not bad for the quiet, socially awkward little sister in a family full of brazen hustlers. And not bad for a beauty brand that, apart from Jenner's own occasional pop-up shops, isn't even sold in retail stores. So how did she do it?
The first smart move Jenner made was partnering with brand incubator Seed Beauty. Helmed by Laura Nelson, Seed puts traditional celebrity licensing deals to shame. Rather than slapping a celeb's name and face on a white-label product, the company works with them to build the brand and its products from square one. Another Seed-built brand is ColourPop, which brings on-trend, affordable products to consumers within days of identifying a new fad. The fact that Seed took ColourPop from concept to launch in three months is an indication of how quickly their model progresses growth.
Luckily for Jenner, Seed is able to produce products at breakneck speed. According to Barker's research, Kylie Cosmetics has sold at least 10 million products since launch. "The average price of an item from Kylie Cosmetics is roughly $36," he says. "The most expensive product is $325. To make $420 million, the brand would had to have sold 11.7 million average-priced products—or 1.29 million of her most expensive product." Assuming a mix across the range, Barker's estimate seems conservative. 
That means that Jenner's brand has sold approximately 560,000 units per month—or 18,250 products every day. "Over the whole 18 months, Kylie Cosmetics has sold an average of one product per five seconds or less," Barker reports. That's more than a dozen products sold every minute.
But is this kind of meteoric growth something Jenner and the Seed Beauty team can maintain? Barker's research indicates that interest in the brand has recently declined somewhat (though perhaps the billion-dollar company story will fix that). He examined how consumer interest in Kylie Cosmetics is tracking against other major beauty companies, low-budget and luxury brands alike. Despite the slight downward trend, Barker concludes, Kylie Cosmetics is still roughly on par with competitors like NARS in terms of monthly searches. Unsurprisingly, the same data shows interest in Kylie Cosmetics has spiked to more than 100 percent more than that of more traditional brands like Burt's Bees.
The proof of the brand's stability will come over the next quarter, Barker predicts. "Holidays and big launches are usually the most crucial periods for brands like this. It looks like Kylie Cosmetics launches in 2017 have been a little less in-demand compared to last year, at least within Google Trends' data. So the holiday season will be a key period to see whether the brand will pick up or see its growth taper off."
Jackie Danicki created one of the first and most popular beauty blogs in 2004 and has consulted some of the world's most iconic brands on digital content strategy and innovation. Jackie blogs at http://burnedoutbeauty.com, and you can find her on Twitter, Instagram, and Snapchat as @burnedoutbeauty.