Eric Ripert sold his Miami Beach vacation home—scroll through to see inside the celeb chef's former beach pad.
Compass
A sleek chef's kitchen, of course.
Zillow
He and his wife, Sandra, bought it in 2013.
Zillow
The Riperts listed the condo in October 2016.
Zillow
The buyers purchased the renovated home entirely furnished.
Zillow
The oceanfront abode features beach views and has a private balcony.
Zillow
The apartment is comprised of two bedrooms and two bathrooms.
Zillow
Le Bernardin chef Eric Ripert just offloaded another one of his spare apartments.
The celeb chef and his wife, Sandra, sold their two-bedroom, two-bathroom Miami Beach condo, which they purchased just a few years ago—they bought it for $355,000 in 2013.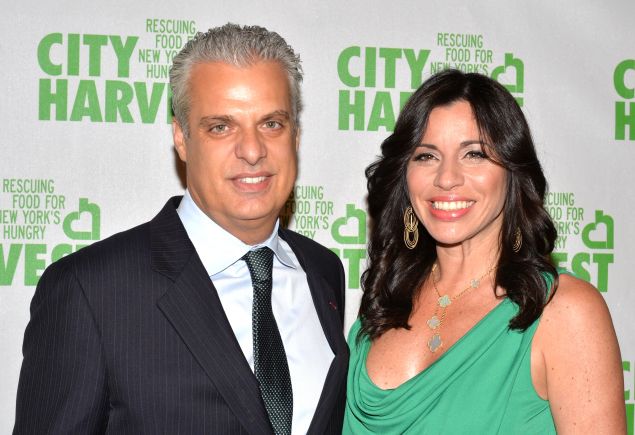 The 1,271-square-foot renovated abode, which is in the 18-story Maison Grande, sold for $412,500, which is just a tad under the $425,000 the Riperts listed it for in October 2016.
Apparently, the couple used the apartment at 6039 Collins Avenue as a vacation home that they would visit at least once a month, per The Real Deal, but perhaps that simply wasn't enough time spent in the waterfront pad.
The home has a private balcony from which one can take in views of the ocean, per the listing shared by Brown Harris Stevens brokers Carol Cassis and Stephan Burke, and apparently the buyers bought the home entirely furnished.
It's not the only home Ripert has sold recently. Last year, the gourmand also parted ways with an apartment in the Chelsea Green, which was rather surprising, considering the Michelin star chef did exclusively design the kitchens in the eco-friendly building.
He does, however, keep a home on the Upper East Side, and to be fair, it's not like he's lacking in vacation homes—he also owns a residence in Sag Harbor, as well as the Cayman Islands, which just so happens to be where he opened Blue by Eric Ripert at the Ritz Carlton.