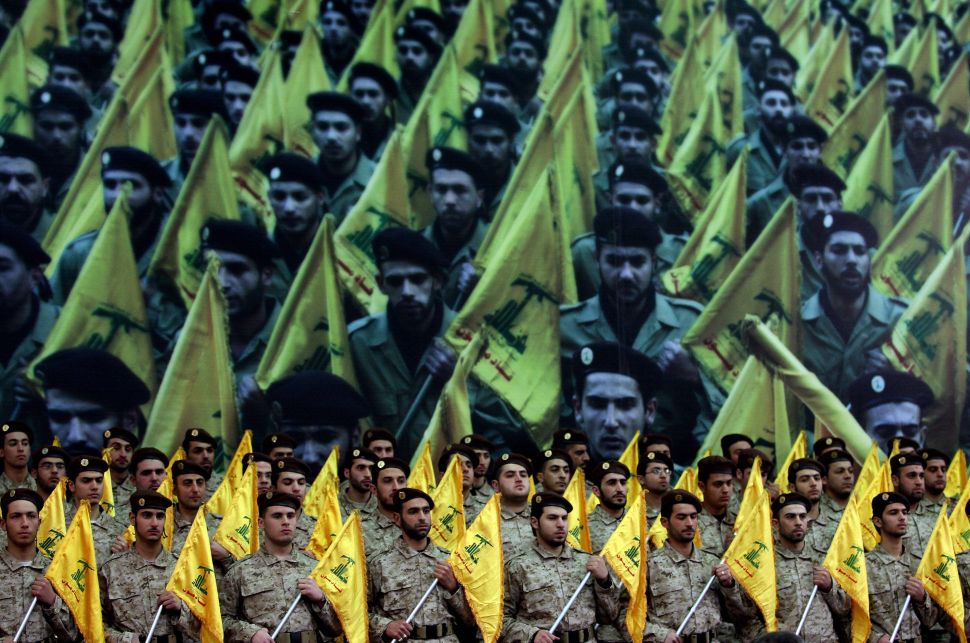 Lebanon has had enough. Their army is planning to uproot ISIS from both sides of their border. They will be joined by Hezbollah, which is fighting ISIS from the Syrian side of the border. Assad's Syrian army has also pledged to root out ISIS—but the Lebanese maintain they are not coordinating with Assad.
The U.S. and U.K. are supporting Lebanon's army. Both countries have provided Lebanon with a variety of weapons, including helicopters, drones, anti-tank weaponry, radar, artillery and even a few small Cessna planes capable of firing hellfire missiles.
In order to eradicate ISIS, Lebanon is amassing 3,000 troops in one little corner. Considering the enemy they're fighting, 3,000 isn't overwhelming. There are about 400 ISIS fighters in that part Lebanon. Just across the border in Syria, there are about another 700 ISIS fighters. Together, Syria and Hezbollah's fighters total about 4,000.
Hezbollah Secretary General Hassan Nasrallah issued a dire warning to ISIS in a televised speech. Addressing ISIS by their Arabic acronym "Daesh," Nasrallah shouted, "I tell Daesh that the Lebanese and Syrians will attack you from all sides. You will not be able to resist and will be defeated." He added, "If you decide to fight, you will end up either a prisoner or dead."
ISIS hates being called Daesh. They hate it so much that they have cut out the tongues of Muslims who dare to use it. Their aversion is because if emphasis is put on a different part of the word, "daesh" means a traffic accident. Over the past few years, many cartoonists have compared the terrorist organization to a car wreck totaling the Arab world.
This assault against ISIS is not just a war of words. Lebanon and Syria will initiate a coordinated strike. Ultimately, ISIS will be dislodged and destroyed.
The offensive will take place in and around a series of villages that have been held captive by ISIS. The Lebanese and Syrian armies both have experience and training. Thanks to the United States and Great Britain, the Lebanese also have powerful fire power—and a lot of it. The Lebanese have better weapons than their Syrian and Hezbollah counterparts, which have come to them courtesy of Iran and Russia.
The United States has been investing in Lebanon for quite some time. The U.S. embassy spokesman said that the U.S. has provided $1.4 billion to the Lebanese army over the past 13 years, amounting to about $100 million per year.
ISIS excels in another aspect of warfare: intimidation.
ISIS fighters intimidate locals—not just villagers but also local fighters. Ruthless, war-hardened fighters for the Hezbollah terror organization are intimidated by ISIS. Even when outnumbered by seven or eight to one, ISIS has inflicted serious damage on offensive forces.
Right now, ISIS controls about 150 square miles in Syria and Lebanon. About two-thirds of that is in Syria and one-third is in Lebanon.  When the fighting is over, that land will not simply return to its respective countries.
The good news is that ISIS will be out of the area. The bad news is that Hezbollah will the void. That won't impact Lebanon or Syria, but it will have dire implications for neighboring Israel.
Israel is watching the fight to uproot ISIS very carefully.
It is of utmost importance to get ISIS out of the area and far from the Israeli border. The entire Middle East, even Hezbollah, understands this.
But as the saying goes, be careful what you wish for.
There are far more Hezbollah fighters than there are ISIS fighters, and they have years of battle training. After evicting ISIS, they will have hundreds of thousands of rockets and missiles, and they will acquire more. When they move into the villages, they will deploy their rockets and point them toward Israel.
Which would Israel prefer on its borders, ISIS or Hezbollah?
ISIS is evil, but so is Hezbollah. When it comes to their hatred of Israel and mission to wipe the Jewish state off the world map, what separates one from the other is that Hezbollah is more predictable.
And that's what makes Hezbollah, in this contest, the preferred enemy.
Micah Halpern is a political and foreign affairs commentator, author the "The Micah Report," and host of the weekly TV show "Thinking Out Loud w Micah Halpern." Follow him on twitter: @MicahHalpern