Lee Radziwill is selling her Paris apartment. Scroll through to see inside the chic abode.
Emile Garcin
She previously split her time between New York and Paris.
Emile Garcin
Radziwill once called the apartment her favorite home of all.
Emile Garcin
She apparently prefers to stay at the Plaza Athénée now.
Emile Garcin
The socialite decorated the home herself.
Emile Garcin
There's a private balcony overlooking Paris.
Emile Garcin
Coffee table books cover the tables.
Emile Garcin
The apartment has four bedrooms.
Emile Garcin
A chic work space.
Emile Garcin
You can see the Eiffel Tower from the apartment.
Emile Garcin
A pink couch in the living area.
Emile Garcin
Jackie Kennedy might have been American royalty, but her younger sister, socialite Lee Radziwill, was an actual princess. Radziwill became royalty when she married Polish prince Stanislaw Albrecht Radziwill in 1959—they divorced in 1974.
Radziwill splits her time between Paris and New York, but it seems she might be in France a bit less now. Radziwill is ready to sell her chic four-bedroom, three-bathroom apartment in the 8th arrondissement, overlooking Avenue Montaigne.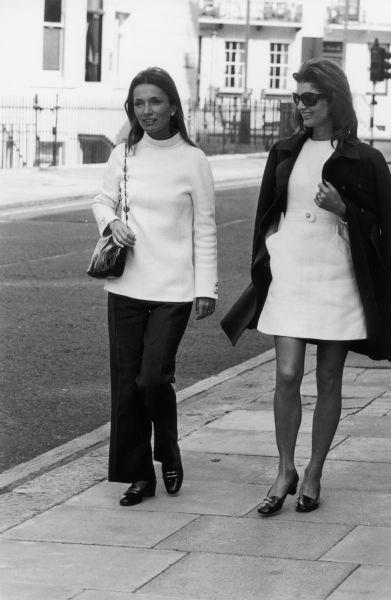 The apartment is on the sixth floor of a building that dates back to 1890, and is in "perfect condition," according to the Emile Garcin listing. There's an elevator, so don't worry if you're not in the mood to walk up those stairs every day.
It's on the market for €3.4 million, or approximately $4 million. There's an entry hall and a double reception room, as well as a fireplace and a private balcony, which is ideal considering there's a perfect view of the Eiffel Tower.
The socialite, who made the foray into interior design for the über wealthy at one point, outfitted the pied-à-terre herself, and it's just as stylish as you'd imagine. Radziwill adorned the apartment with gilded gold mirrors and there are stacks of glossy coffee table books on nearly every surface.
The built-in bookshelves are filled with various titles, and the furnishings are a far cry from the minimalist, modern aesthetic that seems like has invaded every home right now—instead, Radziwill's apartment has a lovely pink couch and a multitude of patterned furniture.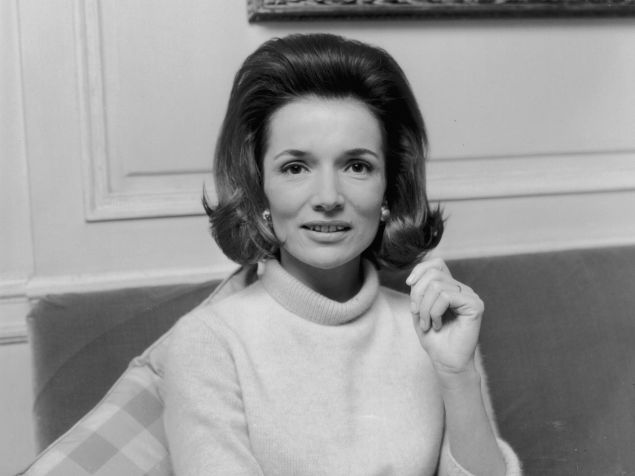 Radziwill invited the New York Times' T Magazine into the apartment in 2013, and declared it the "favorite of any home I've ever had," and said that part of Paris had hardly changed since she and her sister first visited in 1951. Alas, by 2016, in a Vanity Fair profile, she lamented that the city had, in fact, changed, and that there's a "a McDonald's in the Louvre." Now, apparently Radziwill prefers to spend her time in Paris at the Plaza Athénée, per Page Six. 
Radziwill seems to be holding on to her lavish Fifth Avenue penthouse for now, but the Paris residence isn't the only Radziwill-occupied home up for grabs. The home the Bouvier sisters grew up in after their mother remarried is also on the market—Merrywood, in Virginia, is currently listed for $49.5 million, and the East Hampton home where they summered is now asking $35 million.