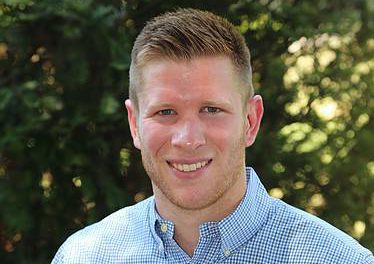 Bill Leonard officially became the Republican's replacement candidate for the state Assembly in New Jersey's 38th legislative district, a Bergen County area where lawyer Matt Seymour dropped out of the race in June to become a Democrat.
Leonard, a Glen Rock councilman, says he is prepared for a tough battle in the district, which is currently represented by Democratic incumbents: state Sen. Bob Gordon and Assemblymen Tim Eustace and Joe Lagana. If he wins in November, Leonard, 25, would become the youngest member of the New Jersey Legislature.
"I think people for the most part have been very supportive of the fact that I am a young Republican," Leonard told Observer. "I think that my generation — especially with the presidential election in 2016 — has gotten more interested in politics. State and local politics really has the bigger impact in our lives and I am trying to get my generation to really understand that."
The 38th district is often seen as one of the most competitive and a real opportunity for state Republicans. But they have suffered from several unforced errors in recent years.
Seymour's departure from the 38th district Republican ticket is the second straight election where the Republican ticket in the district has faced a shakeup. In 2015, Republican candidate Anthony Cappola lost support after a self-published book rife with crude jokes and racial stereotypes surfaced. Although Republicans wanted to replace him on the ticket, the Bergen County Republican Organization did not have the funds or time to do so.
This year, district demographics also point to a competitive race. According to the Division of Elections, over 63,000 unaffiliated voters are up for grabs in the district while about 49,000 are registered as Democrats and 31,000 are registered as Republicans. Leonard will join state Senate candidate Kelly Langschultz and Assembly candidate Chris Wolf on the ballot.
"I am stepping up for the party and stepping up for district 38," Leonard said. "I thought it would be a shame to squander an excellent opportunity with this ticket so I stepped up to the plate and answered the call. I think people are really excited about this election."
Leonard is director of enrollment management at Bergen Catholic, his high school alma mater.
According to Leonard, his focus if elected would be on lowering property taxes. Glen Rock's property taxes are among the highest in the state, according to data from the state Department of Community Affairs.
"As a young professional, I want to make sure that if you love these towns you grew up in — for example I grew up in Glen Rock and would love to stay there and raise a family there — I just want to make sure that you can stay there," Leonard said.
The Republican ticket still faces and uphill battle, partly because the gubernatorial race is on the ballot. According to polls, Republican discontent in the state has been exacerbated by Gov. Chris Christie and President Trump, something that could tip turnout in favor of Democrat Phil Murphy over Republican Kim Guadagno. In 2015, Democrats won in the 38th district by about 10 points.