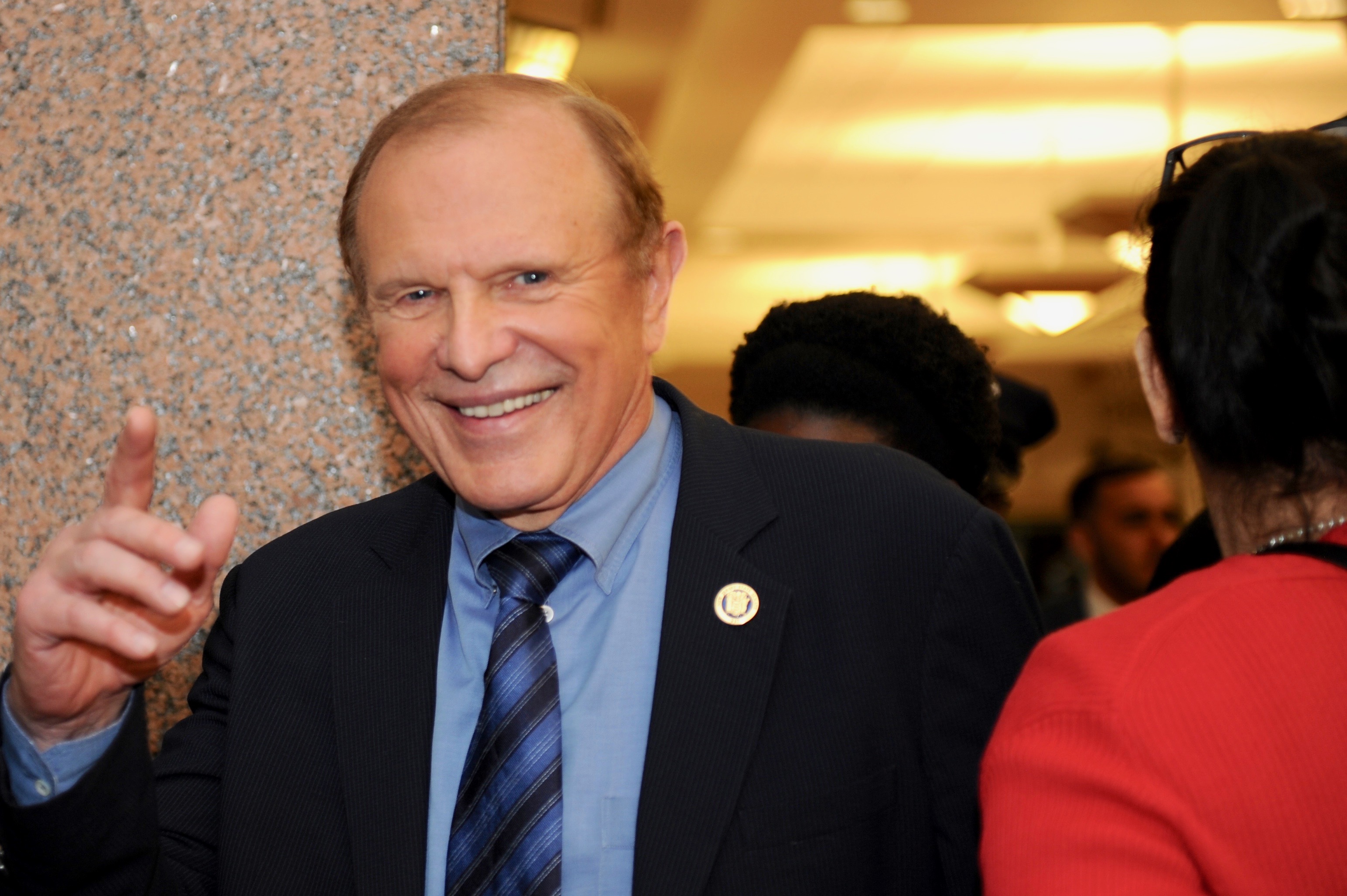 State Sen. Ray Lesniak announced Wednesday he will introduce a bill vastly expanding New Jersey's Internet gambling market to allow bets placed in other states and countries.
New Jersey legalized online gambling in 2013 but limited it to customers 21 and older playing from computers located in the state. Lesniak, who sponsored that law, now wants to allow gamblers in other states and countries where Internet gaming is legal to make bets on New Jersey's gaming websites.
Internet gaming experienced nine straight months of revenue growth of 30 percent or more in 2016, according to Senate Democrats. But online gaming has hardly been the cash cow that state officials first predicted. In 2014, months after the state legalized online gaming, Gov. Chris Christie's administration initially anticipated a $200 million increase in casino tax revenue. The Treasury Department later revised that estimate to $34 million, and then declined to make public forecasts of online gambling revenue.
Instead of Christie's rosy initial predictions, however, internet gaming tax revenue has totaled $83.5 million from 2013 through 2016, according to a study by the iDevelopment and Economic Association. The study claimed the industry has directly and indirectly created 3,374 jobs and $218.9 million in wages to employees. New Jersey taxes online gaming revenue at a rate of 15 percent.
Lesniak (D-Union) said his new bill would allow the state to generate more revenue by expanding the market. He envisions New Jersey becoming an international Internet gaming hub that could attract tournaments and operators from around the world.
"I've changed my mission from making New Jersey the Silicon Valley of Internet gaming to the mecca of Internet gaming," Lesniak said in a statement. "Online gaming has helped Atlantic City to revive its casino sector with a success that we can expand in ways that will generate more revenue, create jobs and fuel technological innovation in gaming."
His bill would also remove a requirement that servers hosting the games be located within Atlantic City. Lesniak said that restriction was included as a precaution in the original law to ensure Atlantic City was the main beneficiary of Internet gaming. He no longer thinks that limitation is needed since Atlantic City casinos would still be the only ones who could get licenses to host the state's gaming websites.