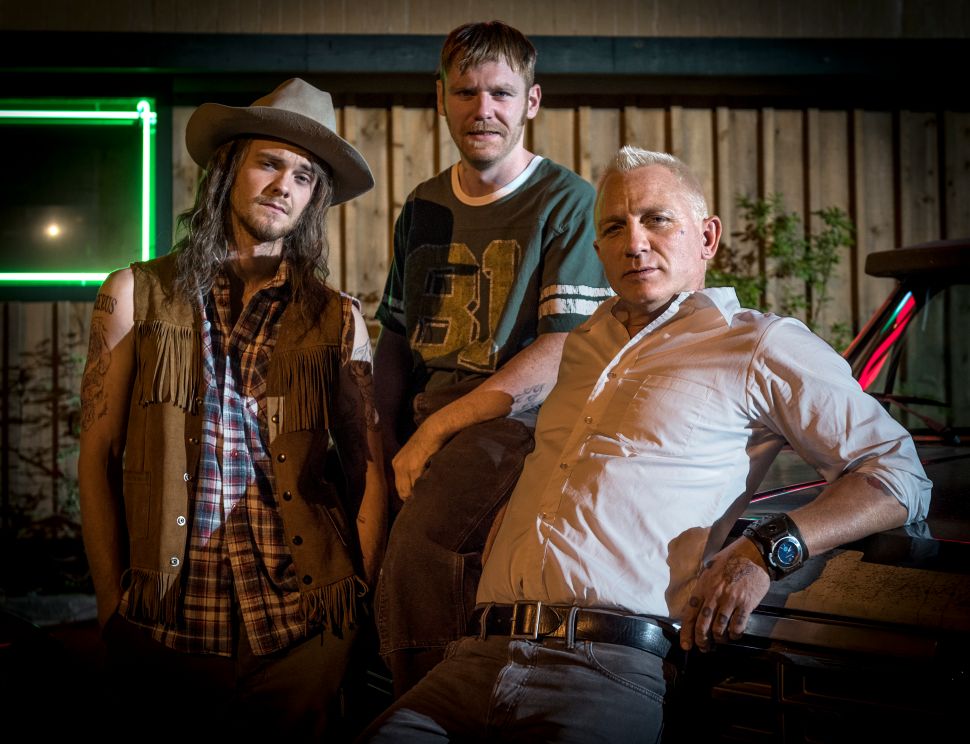 This weekend will see the return to the big screen of Academy Award-winning director Steven Soderbergh (Traffic, Ocean's Eleven, Erin Brockovich) after his surprise retirement in 2013. Fed up with the studio model of filmmaking, Soderbergh fled for the creative freedoms of the small screen where he was involved with Behind the Candelabra and The Knick. Now he's back in Hollywood with the out-of-nowhere heist comedy Logan Lucky starring Channing Tatum, Adam Driver and Daniel Craig.
But what can we expect from Soderbergh's glorious return in terms of box office numbers?
Logan Lucky comes speeding in on the heels of a blistering 93 percent rating on Rotten Tomatoes. It also benefits from the lack of big name competition until September 8's It (August has always been kind to late summer films good enough to take advantage of it). However, also opening this week is the action-comedy The Hitman's Bodyguard starring Ryan Reynolds and Samuel L. Jackson. While that movie isn't being nearly as well-regarded as Logan Lucky, it does have a sizable advantage in marketing power thanks to Lionsgate's deeper pockets than Fingerprint Releasing/Bleecker Street.
The best-case scenario for Logan Lucky is Baby Driver, another action-comedy with style that was relatively low key in the hype department despite great reviews. Admittedly, Baby Driver had more of a prerelease presence than Logan Lucky, but we're looking at best-case scenario right now.
Edgar Wright's first film in four years (like Soderbergh) opened to $20.5 million domestic and went on to earn $166.7 million worldwide off a mid-sized $34 million budget, according to Box Office Mojo. That's particularly impressive (studios generally like to triple the production budget for their ROIs) given that it was released in a busy June-July quarter that saw Wonder Woman gobbling up dollars left and right.
Logan Lucky, which The Atlantic reports has a budget of just $29 million, isn't going to put up Baby Driver numbers likely thanks to Soderbergh's quieter release strategy. But let's give the movie Baby Driver's same 4.8 domestic multiplier and say it opens with over/under $13 million. Now you're looking at a $62.5 million domestic total and likely around $25 million from overseas. That's a rock solid $88 million or so worldwide total.
No, it isn't going to break any records, but it will turn a profit and potentially have strong legs thanks to positive word of mouth. It will also prove that Soderbergh's crowd-pleasing touch hasn't eroded in his years away from the big screen.
Let's check back in after the weekend to see how close we were.