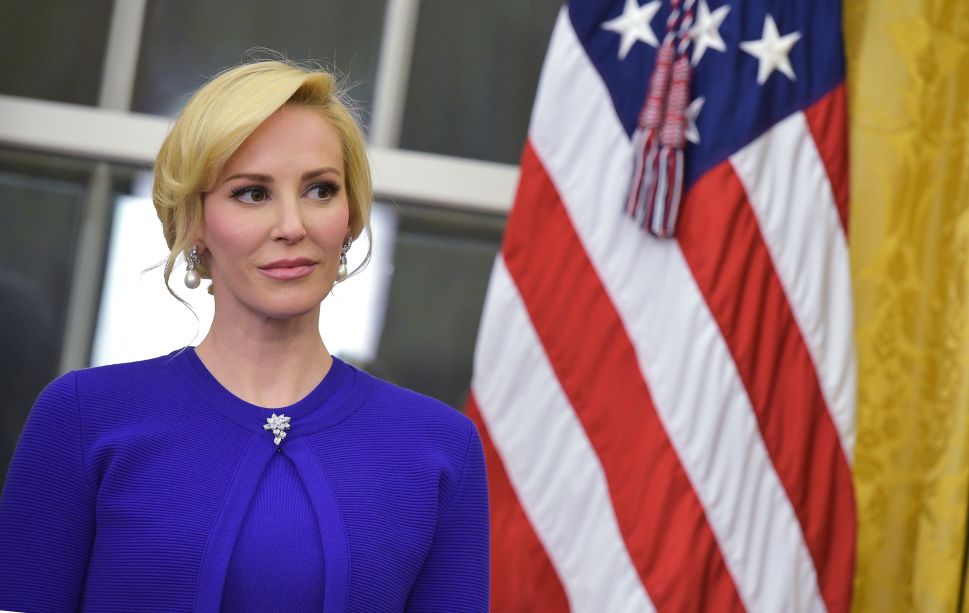 The things we do for love.
TheWrap is reporting that Louise Linton, wife of Treasury Secretary Steven Mnuchin, once scored a role in a film because her ex-husband paid the producers a whopping $200,000. What's that saying about money not buying happiness again?
Independent director Yam Laranas told the outlet he cast Linton in 2008's The Echo thanks to the hefty contribution to the production and noted that while she was "not a bad actress," she was not at the top of his list.
"She wasn't in the running at all. All I know is that one of the producers said I have a friend whose wife is an actress and you should check her out," Laranas said (via TheWrap). "At that point I wanted to shoot in New York. One of the producers said, 'This guy is bringing in some money to make sure his wife gets the role.'"
Linton's husband at the time was Beverly Hills attorney Ron Richards. Jill Fritzo, Linton's publicist, told the outlet that Laranas' comments are "not true."
Laranas said he agreed to the deal because the extra $200,000 allowed him to shoot New York exteriors, while the majority of the film was shot in Toronto. And who said art is uncompromising?!
This isn't exactly an uncommon practice. The Daily Beast recently reported that Anthony Scaramucci once paid $100,000 for a part in Wall Street: Money Never Sleeps. Though Mnuchin is now working for the White House, the successful Hollywood producer still has his hands in films such as Wonder Woman, Suicide Squad and Mad Max; Fury Road.
"My first impression you get form her is that she's really flashy. What you see on Instagram, that's how she is," Laranas said. "She was a nice person and had a husband, a lawyer at the time, who had money."
Laranas' next film is The Wanting.