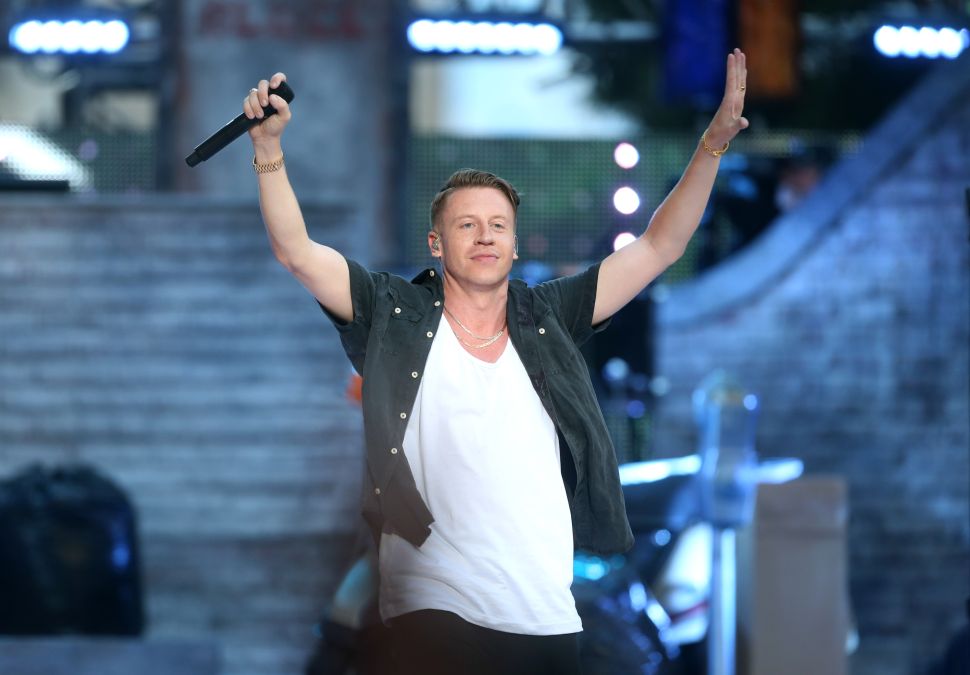 Rapper Macklemore was involved in a head-on collision with a drunk driver over the weekend.
According to the TMZ, the 34-year-old artist was driving home in his Mercedes in Washington state on Friday night when a drunk driver drove his pickup truck head-on into Macklemore's vehicle. He was reportedly not injured in the crash, though one of his two passengers was treated for a minor cut to the head.
Police told TMZ that the unidentified drunk driver hit his head on the windshield and was unconscious and bleeding. When questioned by authorities, the driver said he consumed alcohol "awhile back" and when pushed further, answered "5 o'clock."
He was treated at a local hospital and will be charged with DUI, according to police via TMZ.
Macklemore recently took the Internet by storm with his viral music video for his song, "Glorious." The video features the artist treating his grandmother to a day of fun on her 100th birthday.