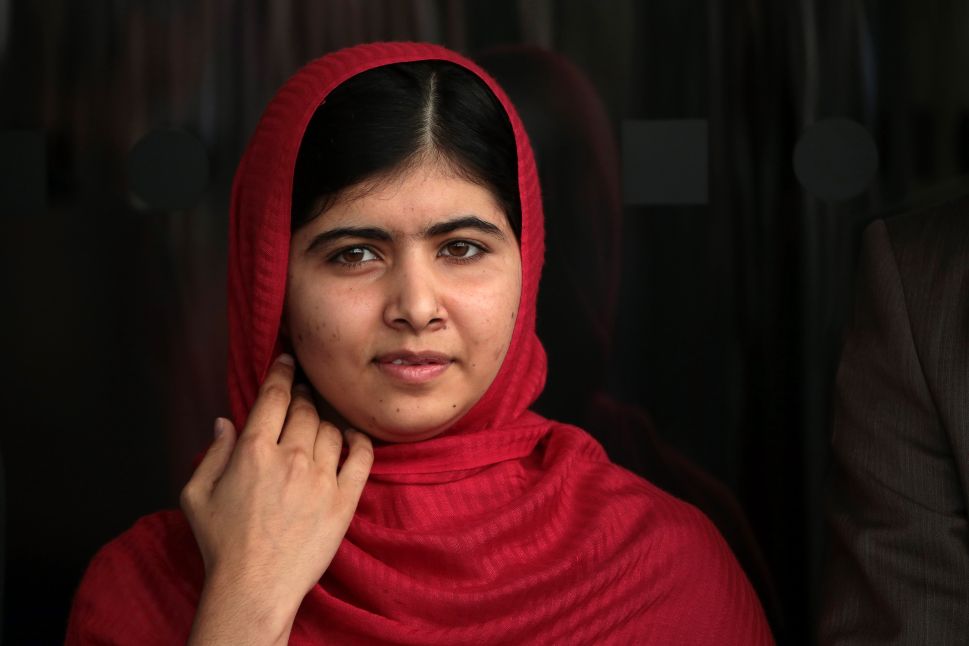 Malala Yousafzai has repeatedly proven her hypothesis that there are few antidotes to extremism like the education and equal treatment of girls in society.
The Nobel Peace Prize winner, who is now 20 years old, will be studying philosophy, politics and economics at Oxford University, education that she'll undoubtedly put to use enriching the political climate in her home country one day.
"So excited to go to Oxford!!" tweeted the Malala Fund activist and youngest UN Messenger for Peace, who now lives in Birmingham. "Well done to all A-level students—the hardest year. Best wishes for life ahead!"
It's another blow to the terrorists who thought shooting Malala in the head back in 2012 would end her quest for equal rights.
Malala's big step forward into her future comes as the Pakistani Taliban, who proudly admit trying to take a schoolgirl's life, have launched a new effort to recruit women into jihad.
A couple of weeks ago, Tehreek-e-Taliban Pakistan (TTP) released "Sunnat E Khaula"—the Way of Khaula, a 7th century Islamic female warrior—in English, a burqa-cloaked woman on the cover with only a sole discernible.
The introduction of the magazine said the Pakistani Taliban "want to provoke women of Islam to come forward and join the ranks of mujahideen" and reaches out to the younger generation as well with a kids' column: "Come Let's Do Jihad with Little Muhajid Omar." The issue also defended child marriage as something that can help prevent the "moral destruction of the society."
Women were told to "rise up" and "fight against the ones who have taken off clothes from you in the name of fashion and modernism, the followers of dajjal [antichrist] who have turned you into a man, if 'modernism' does not work then they use names like 'culture.'"
"It is your duty to fight," so "if parents are obstructing your way then leave them, if husband's love is keeping you away from haq [truth] then sacrifice his love and you will receive love of Allah in return," the magazine continued.
"Higher education, degrees, high status jobs, all these are glitters of this temporary life and a mere deception but what is with Allah is more lasting."
It's a stark revelation of their greatest fears: education that triumphs over extremism. Equality that recognizes the inherent leadership, strength and wisdom of the Benazir Bhuttos and the Malalas, that doesn't confine women to the home but puts them on center stage to tackle head-on every issue faced by a nation. Education and equality that terror groups realize withers the power they strive to exert over others.
"Help to publish and distribute jihadi literature," "write essays supporting cause of jihad," or "organize religious gatherings at home," the magazine suggested. "Organize secret gatherings at home and invite like-minded jihadi sisters. Distribute literature reflecting on the obligation of jihad, arrange physical training classes for sisters. Learn how to operate simple weapons. Learn the use of grenades."
The Pakistani Taliban reveal that while they would love for a woman to waste her life as a suicide bomber, they're ultimately happiest to see women just serving men.
"Take food for them, help to transport weapons, fidayee jackets and other requirements. Arrange to keep weapons, money, other devices at a safe place and when needed be able to transport them to the mujahideen… to plan martyrdom operations, help mujahideen. Provide them with the security information of army and government institutions, hide their weapons, provide them with money. Also, point out to them the possible men, women and institutions to be attacked."
Of course, these terrorists—like other Islamist extremist groups—paint the women's outreach as steps toward equality and frame drawing women into their jihad as true liberation.
That's because women's liberation—the real kind, that enriches society, opens doors and gives us more Malalas—undermines all that the Pakistani Taliban and similar groups have worked for. They see it, frankly, as terrifying.
Bridget Johnson is a senior fellow with the news and public policy group Haym Salomon Center and D.C. bureau chief for PJ Media.