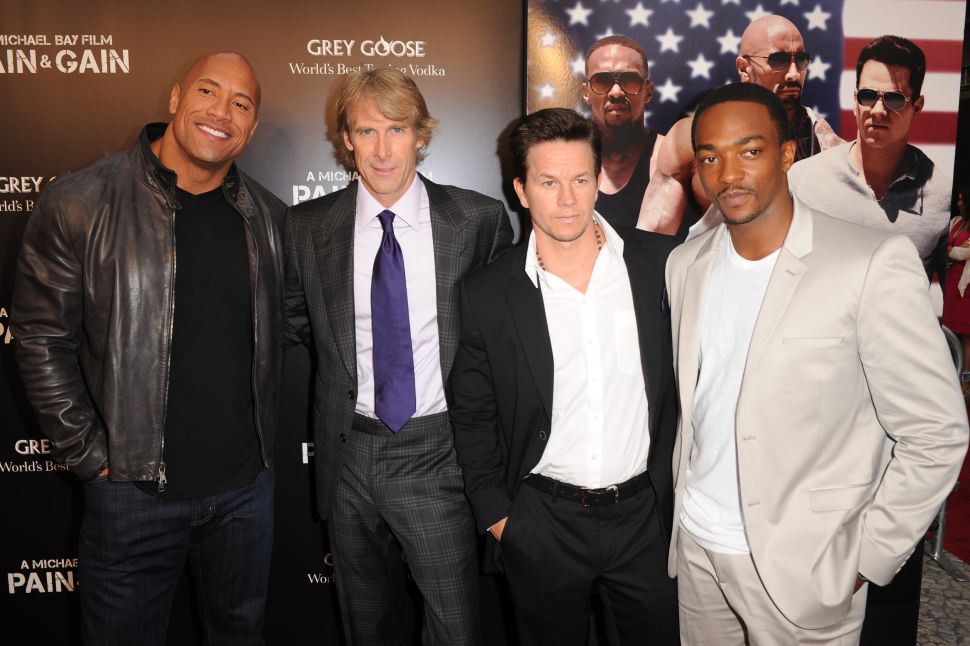 Dwayne "The Rock" Johnson just got knocked out of the top spot on Hollywood's highest-paid actor list. Ladies and gentlemen, your new heavyweight champion is Mark Wahlberg.
Wahlberg earned a staggering $68 million in the last year following his work in Transformers: The Last Knight and the upcoming Daddy's Home 2, according to Forbes. Johnson, meanwhile, "only" made $65 million, thanks to Baywatch, the upcoming Jumanji reboot and the HBO series Ballers.
Rounding out the top five are The Fate of the Furious star Vin Diesel ($54.5 million), Adam Sandler ($50.5 million courtesy of Netflix) and the continually amazing Jackie Chan ($49 million).
Looking over the list, it's clear that headlining your own superhero franchise raises your profile and your bargaining power considerably. Chris Hemsworth, who plays Thor in the Marvel Cinematic Universe, was the biggest percentage gainer with a 250 percent increase in earnings compared to last year. Mind you, Hemsworth has yet to really open a successful blockbuster outside of the MCU. His biggest non-Thor related movie is Snow White and the Huntsman ($396.5 million worldwide, per Box Office Mojo), in which he was the second lead.
Newcomers to the top 20 include Jeremy Renner and Mark Ruffalo, both of whom are big parts of the MCU, and Ryan Reynolds, whose Deadpool became the highest-grossing R-rated movie ever last year. All told, the top 20 actors combined for $720 million between June 1, 2016, and June 1, 2017.
Movie fans will notice that the salaries of the highest-paid actors dwarf those of the highest-paid actresses. Emma Stone unseated Jennifer Lawrence at the top spot with "just" $26 million last year. That mark would put her 15th on the actor's list.
"In release schedules dominated by superhero movies and brawny blockbusters, there are simply fewer parts for women that pay the sizable back-end profits that result in leading men's large paydays, or the franchise sequels that permit aggressive negotiation for favorable deals," Forbes reported.