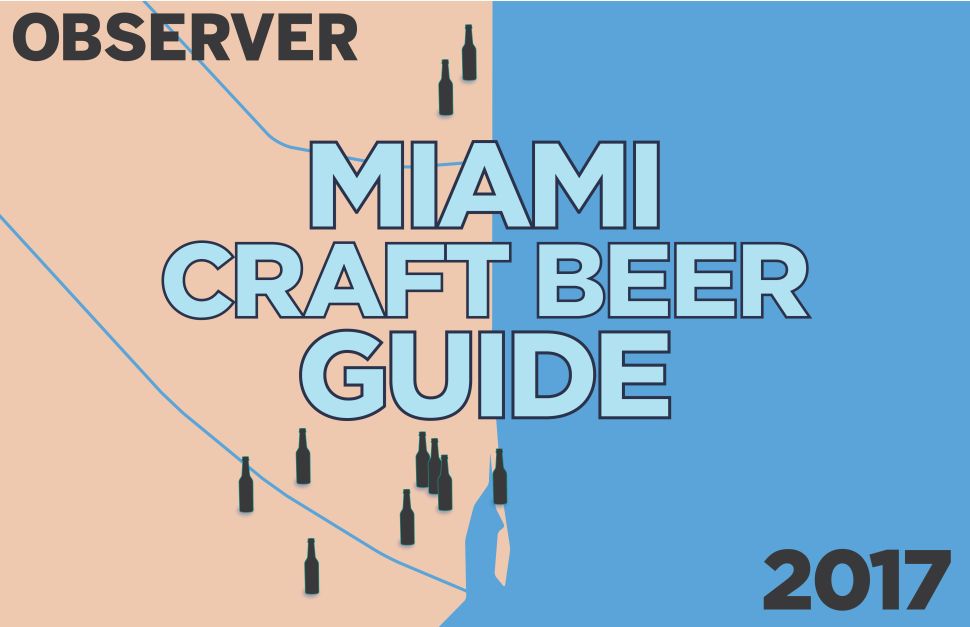 Long relegated to a nightlife mecca that had perfected the art of a vodka and tonic, Miami has quietly undergone a magnificent craft beer renaissance over the past decade. And with local breweries consistently winning national beer awards, one thing's for certain: the learning curve in the Magic City has been significantly cut short when it comes to making memorable brews. Perhaps spurred on by the meteoric growth of this industry, local bars have also stepped up their craft beer game, offering rare and hard-to-find bottles from around the world to South Florida's hops-chasing masses.
While you can still rustle up a solid mojito in this tropical melting pot, you'd do well to add some of the city's breweries and craft beer bars to your nightlife itinerary. This list is by no means all inclusive, but the ten we've selected make a hell of a good jumping-off point.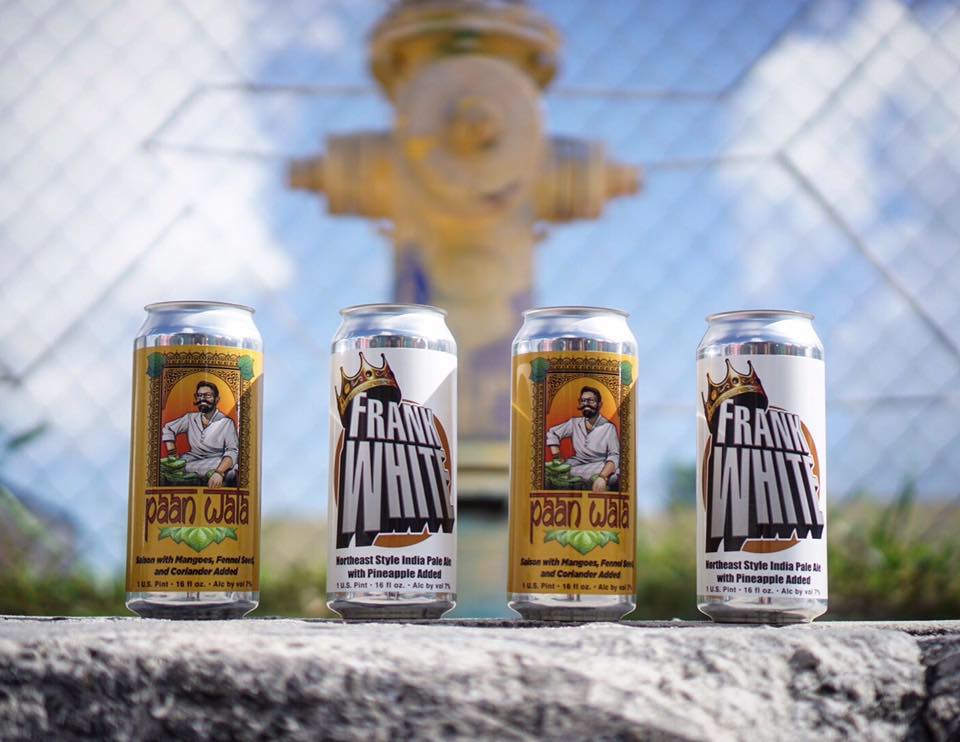 With a handful of national beer awards under its belt, J. Wakefield consistently serves up some of the best craft brews in the area, direct from its Star Wars-themed brewery and tap room in Miami's Wynwood neighborhood. El Jefe, a German Hefeweizen brewed with coconut flakes, is a long-time favorite here, but the special releases are gems to keep an eye out for.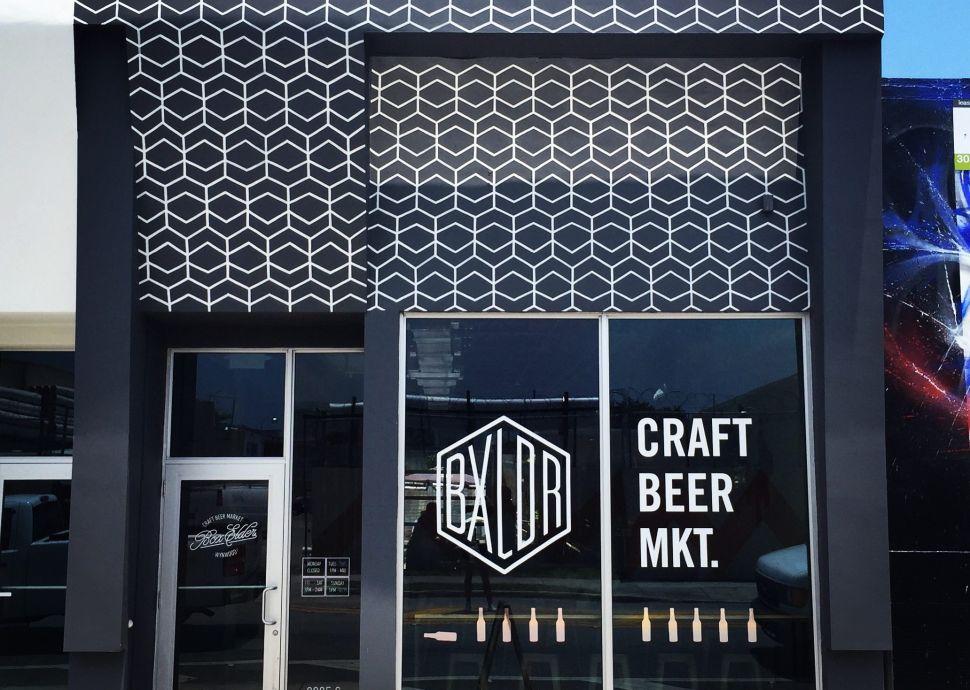 You won't have to wander far from J. Wakefield before stumbling upon this family-owned bar and craft beer market. Sweet stouts, wild sour ales and even kombucha all share real estate on the versatile taps here. With off-the-wall food and beer pairings (think: Ben & Jerry's and bagels), tap takeovers and movie screenings, this neighborhood hang boasts some of the strongest programming in town.
At The Tank, cigars and beer don't make for such strange bedfellows. Clocking in at 25,000-square-feet, there's plenty of room for brewing, drinking and then lighting up a stogie at the adjacent cigar lounge. From an English-style brown ale to a tropical pale ale, the brewery's three-barrel system allows them to crank out a new beer every week. And with 16 taps to fill, that's a really good thing.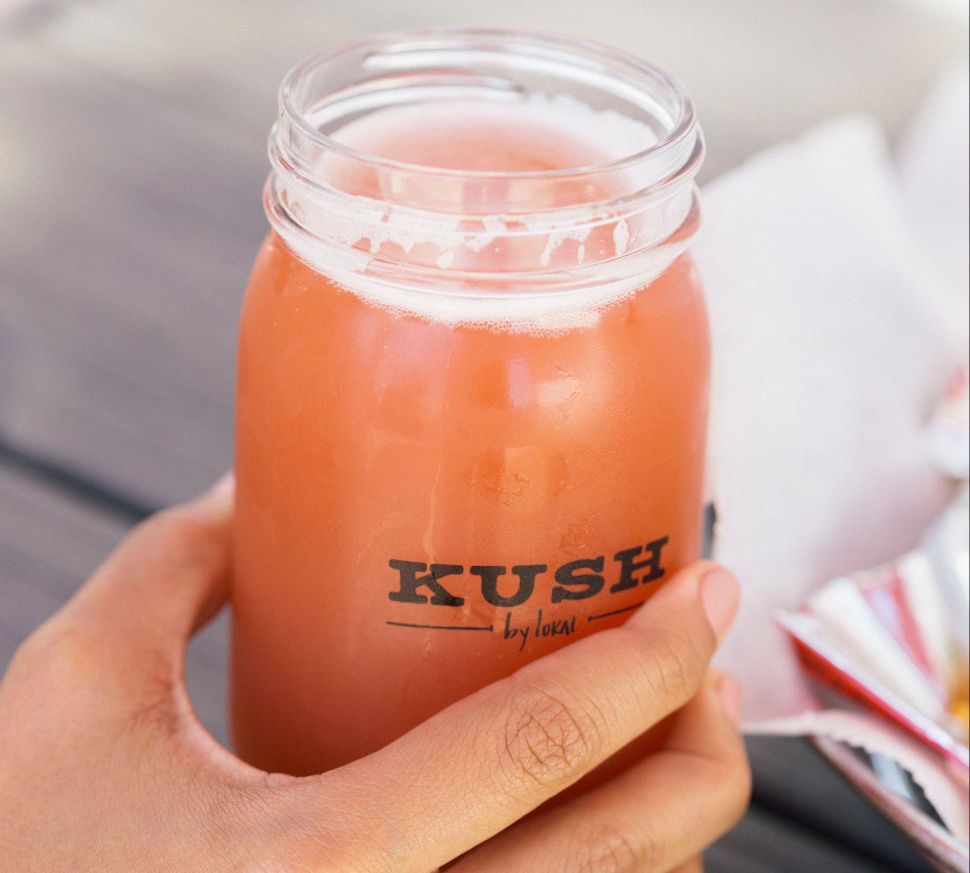 The space might be small, but the beer selection is mighty at this bar and eatery. Inside, Kush offers up 18 taps, one nitro keg, an occasional cask and an aged and reserve bottle list that features rarities you'd be hard pressed to find anywhere else in the city. The décor here is all at once kitschy and effortlessly cool. Local art mingles with graffiti murals, all of which pair fantastically with their Frita burger—a meaty behemoth that's topped with guava jelly, Gruyere, potato sticks and crisp slices of bacon.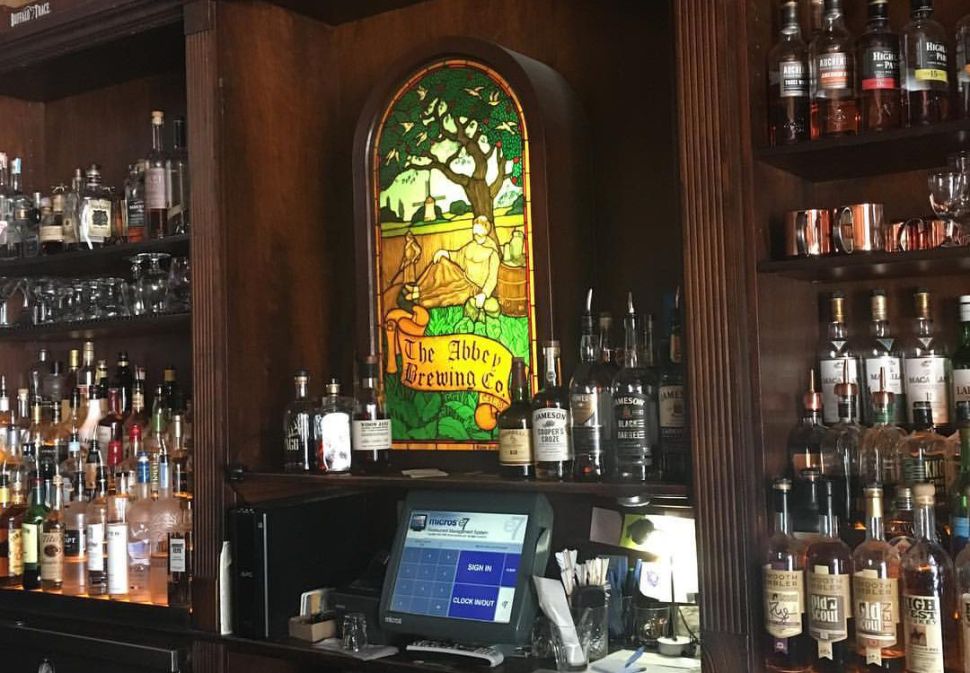 No Miami beer list is complete without paying its due respects to the Abbey. During South Beach's models and bottles heyday, The Abbey was brewing delicious hand-crafted beer from its perch off of Lincoln Road. Today, the space has expanded and evolved since its opening in 1995, and features four house taps (including the Immaculate IPA and Brother Aaron's Quadruple), 10 guest lines, and a solid bar menu.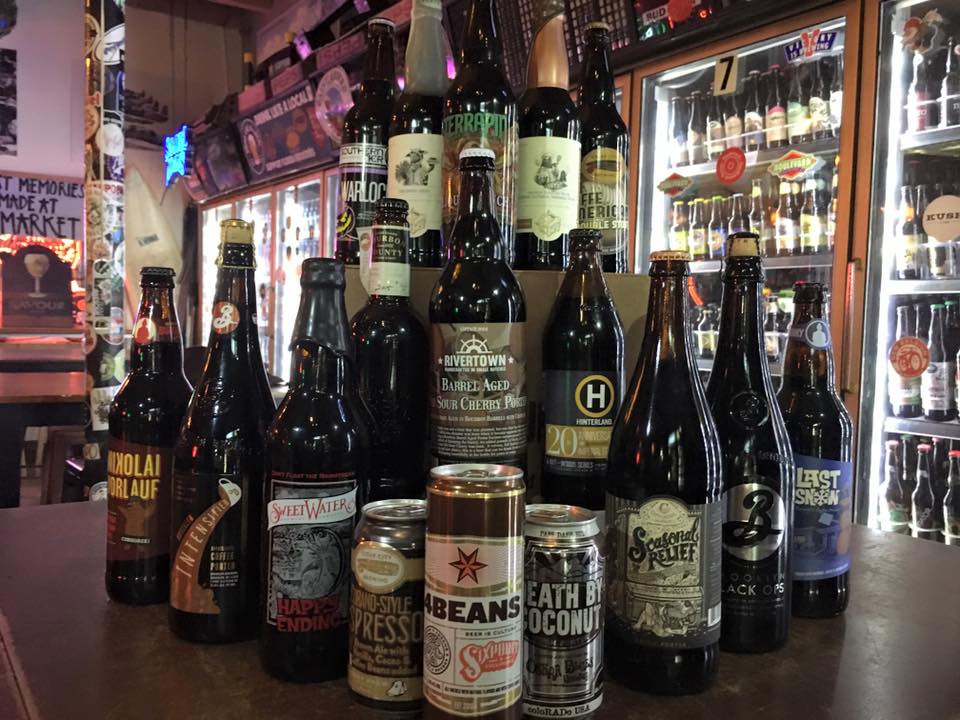 Located in Fort Lauderdale, 30 miles north of Miami, a trip to Riverside Market is worth every second spent in I-95 traffic. What awaits is a selection of over 650 craft beer bottles carefully displayed in self-serve coolers around the shop and 20 drafts in constant rotation. It's a thrilling game of hops-and-seek here—you never know what owner Julian Siegel has stocked on any given day. But as many South Florida locals will attest to, the hunt is part of the appeal.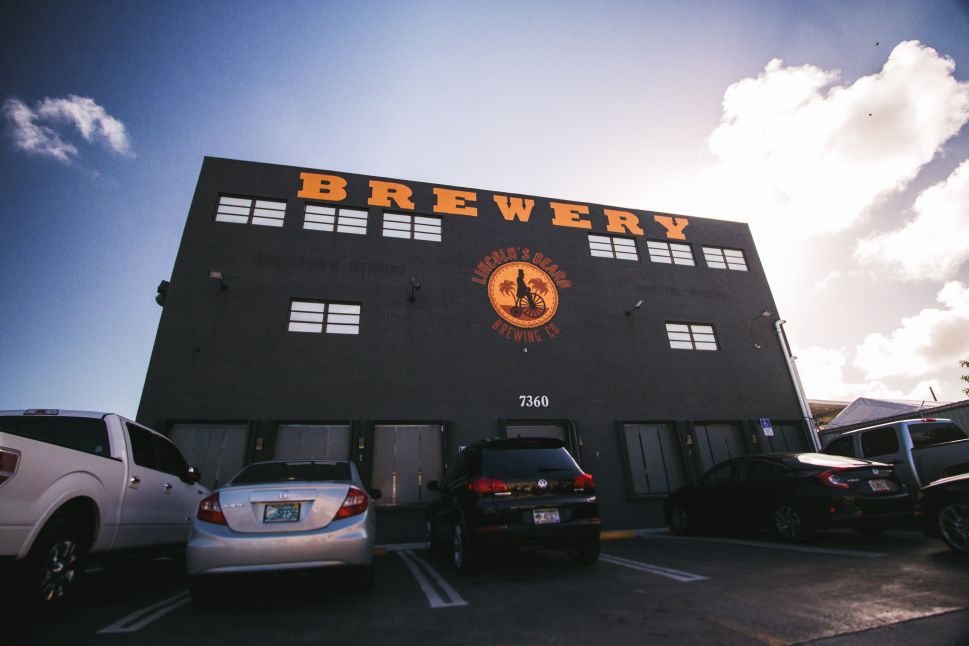 Head west and you'll be rewarded with the self-proclaimed "weirdest brewery" in the city. The staff here might have an irreverent sense of humor, but the beer they produce is serious business. American IPAs, imperial stouts and barrel-aged browns are served up in an eclectic warehouse space, complete with cushy couches, barrel tables and a bar top featuring thousands of pennies—a shout-out to the brewery's namesake—that have been painstakingly glued on by hand.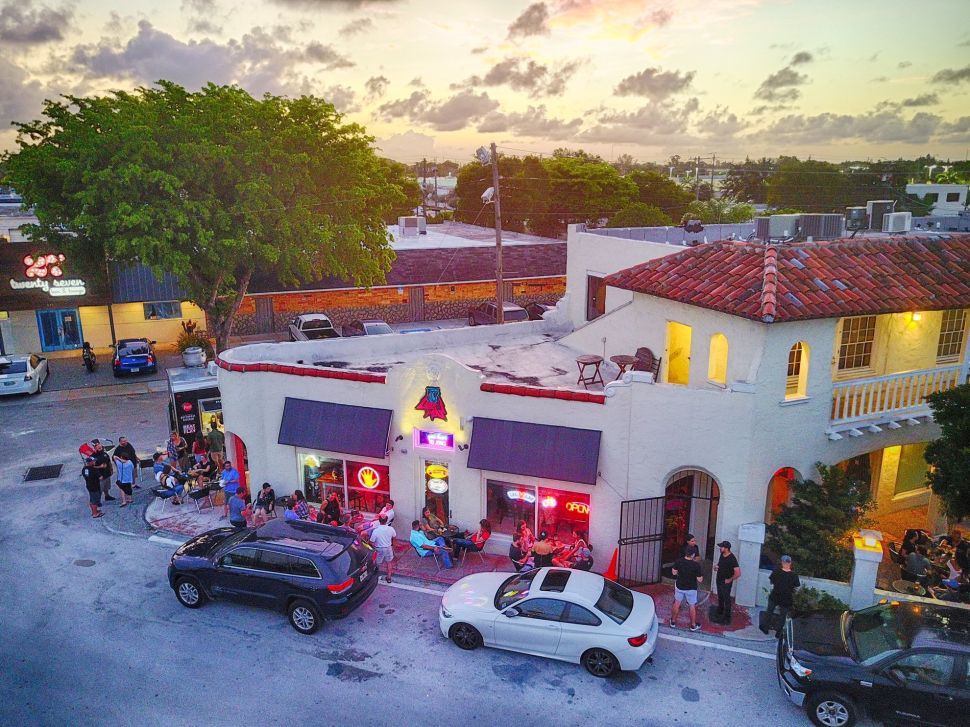 This is a dive bar, in the best sense of the word, and one with impeccable taste in craft brews. Laser Wolf was serving up some serious craft game to Fort Lauderdale locals well before the local brew revolution took place. With loud red walls and a mural by pro skateboarder Kris Markovich, it's easy to lose track of time while you're drinking a local microbrew here. If that's the case, wander out onto the courtyard in the back for some fresh air and a bit of live music. Then, head back in for another beer.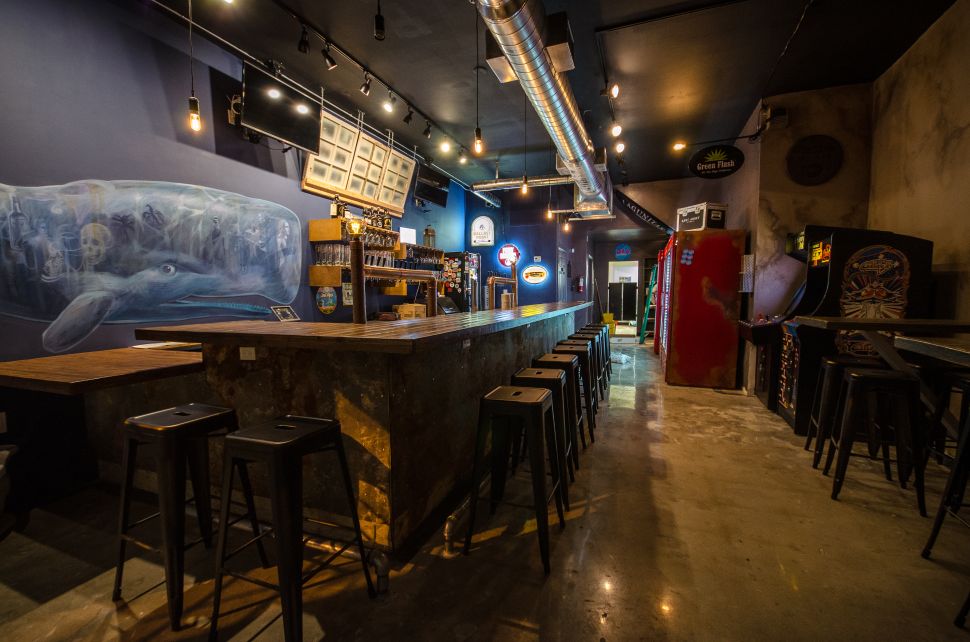 A tap room, beer market and growler bar has firmly taken root in Little Havana, and the locals have quickly become fans. From the former owners of the Miami Brew Bus (and a previous partner of Kush), Union Beer Store dabbles in exotic brews. Whale hunters—those seeking unattainable beers—flock to this craft mecca, which boasts 20 taps and refrigerated cases of hard-to-find bottles. Off-the-wall brews like an absinthe sour and a blonde ale with rice, cinnamon, lactose and vanilla beans can be found on draft here. In fact, J. Wakefield created a beer especially for this new venture; a fitting house-warming gift for the new wunderkind on the block.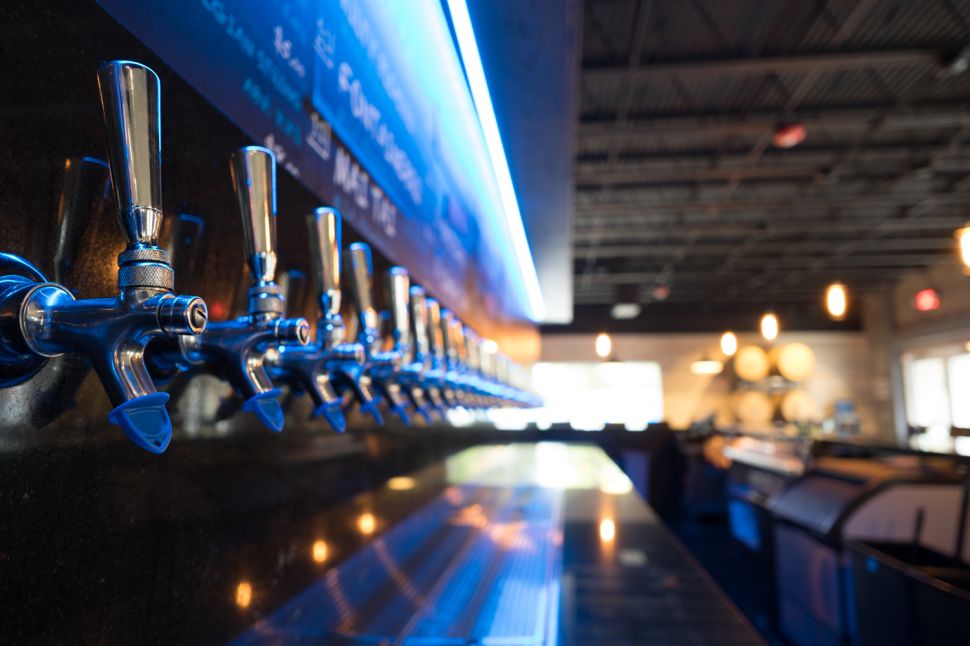 Channeling a distinctly Crocket and Tubbs, early 1980s aesthetic, M.I.A. Beer Company's tap room is a spacious deal—one that includes 54 taps of both guest and in-house brewed beer. Their cans, like the Miami Weiss and Tourist Trappe, can be found at most stores around the city and have attracted a following for their easy-drinking, nuanced style. Recently, the brewery's begun dabbling in flavored hard water—a sparkling alcoholic beverage, which is a fitting counterpoint to the dog days of Miami's summer.