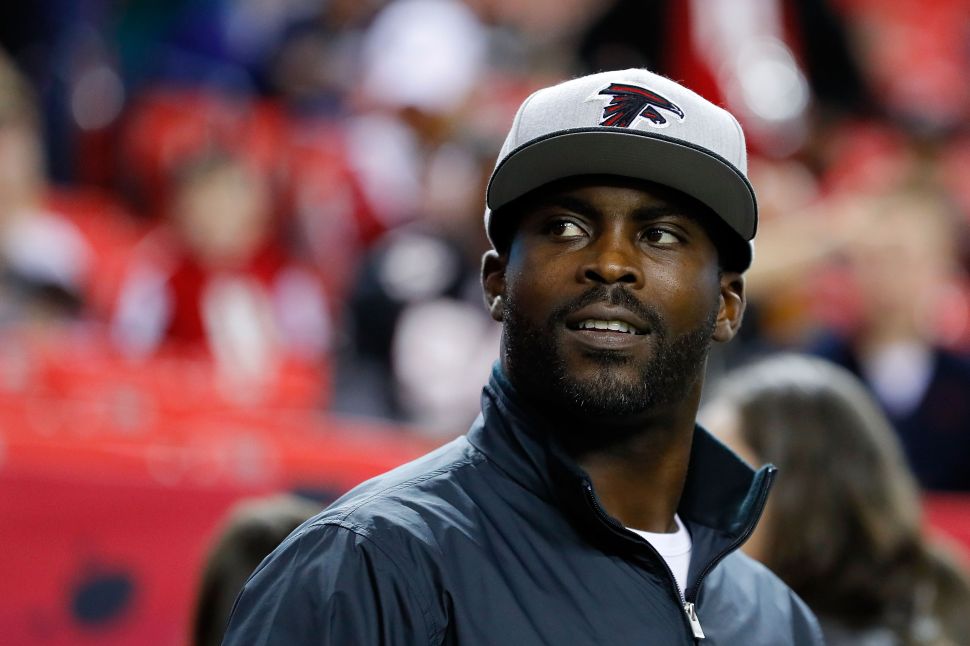 Former NFL quarterback Michael Vick may not be in the league any longer, but he's not leaving football all together. Vick will reportedly join Fox Sports as an NFL analyst for the upcoming season.
According to USA Today, Vick will join the network as a studio analyst on FOX (FOXA) NFL Kickoff and will also make frequent appearances on Fox Sports 1. The 37-year-old was named to four Pro Bowls in his 14 year career that began when the Atlanta Falcons selected him first overall in the 2001 draft. He brings with him extensive firsthand NFL knowledge from the game's most important position.
Vick made his retirement official in June after signing a one-day contract with Atlanta so he could retire a Falcon. He last appeared in the league in 2015 with the Pittsburgh Steelers and also spent time with the Philadelphia Eagles and New York Jets. Considered one of the most electric athletes to ever step on the field, Vick rushed for 6,109 yards as a quarterback.
Vick comes into a good situation as Fox Sports has consistently been one of the highest-rated NFL pregame destinations for years compared to competitors such as ESPN, NBC and CBS. Adding a big name like Vick will continue to bring in viewers, and executive producer John Entz is excited about the move.
"He was obviously an outstanding player, but we feel he has an incredibly bright future as an analyst," Entz said. "He has stayed close to the game and has many relationships with today's current coaches and players. We feel he can bring a truly unique perspective that intrigues and engages our viewers."
But the decision doesn't come without some controversy. Vick spent 21 months in prison for his involvement in a dogfighting ring. Some viewers may be turned off by Vick's past, though he has been out of prison since 2009.