Estée Lauder announced Monday that the American Ballet Theatre's first African-American principal dancer would become the first ballet dancer to serve as a spokesmodel for the brand, reports the New York Times. 
"Copeland is the epitome of grace and all that inspires," the company said in an announcement on its website. "She's spent her life breaking down barriers, particularly as it relates to the notoriously tough world of ballet."
Copeland will be the face for the fragrance Modern Muse, for which the Estée Lauder announcement seemed to indicate in its announcement that Copeland is perfect: "She uses her remarkable athleticism to her advantage, striking a noteworthy balance of feminine strength. In essence, she is the living embodiment of Modern Muse."
By accepting the new role, Copeland joins a handful of other high profile spokesmodels, including Stephanie Seymour and Kendall Jenner, according to a 2014 article from Yahoo Beauty. The Times reports that Estée Lauder officials plan on having "a multiyear engagement with her that would include TV commercials as well as print and digital campaigns."
Copeland has reshaped common perceptions of prima ballerinas, emerging in the spotlight as both a dancer, and quickly becoming an inspirational role model. She is the author of a best-selling memoir, a children's book and most recently Ballerina Body: Dancing and Eating Your Way to a Leaner, Stronger, and More Graceful You.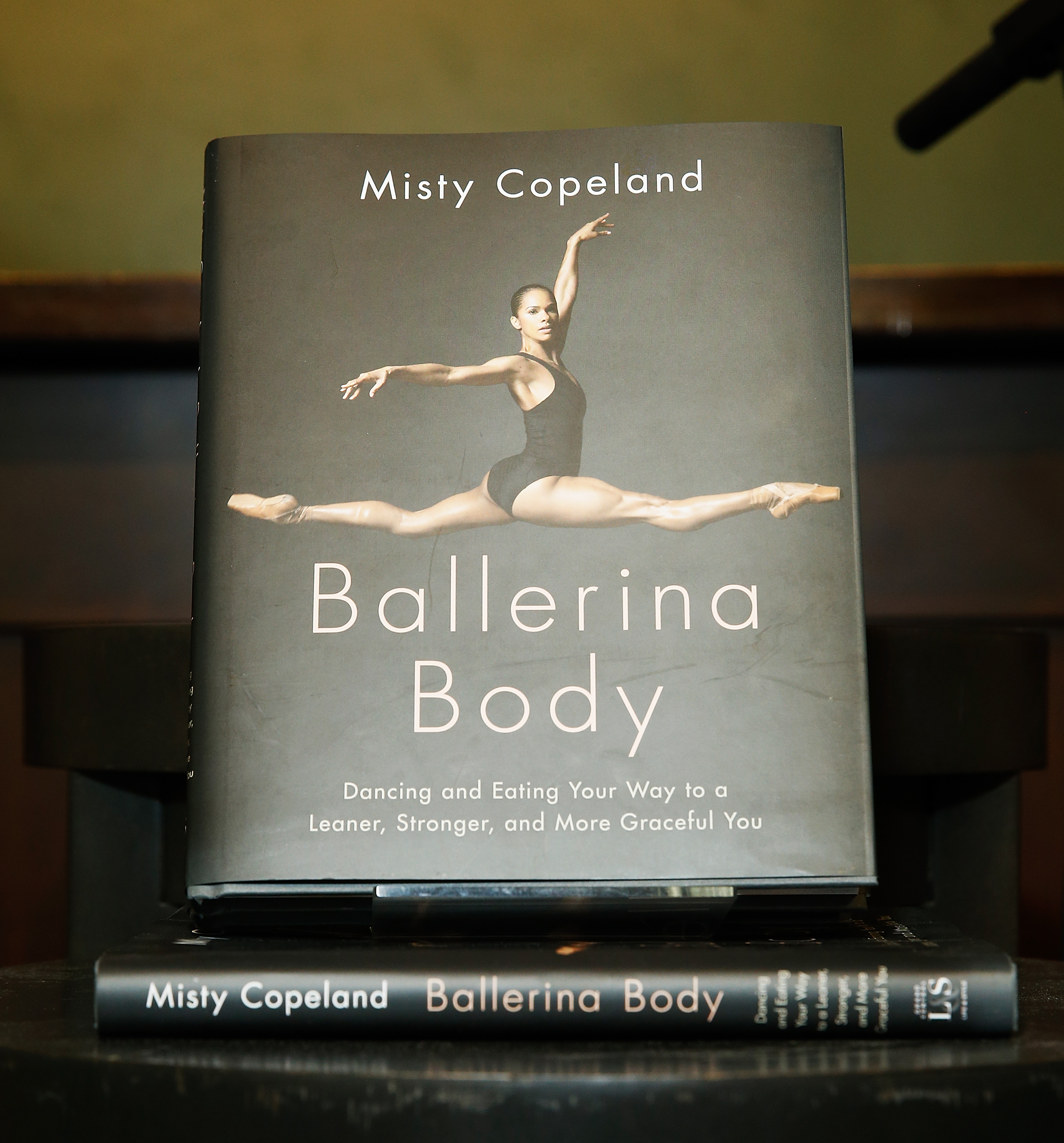 Her popularity has also translated to social media, and her Twitter feed frequently features re-tweets of photos of girls with #ballerinabody food, made from recipes in her book.
Copeland has already begun using her Twitter platform to post as a spokesmodel for Estée Lauder. Most recently, she tweeted an exclusive from Glamour on beauty hacks for applying makeup only a ballerina can do, in light of her big announcement.