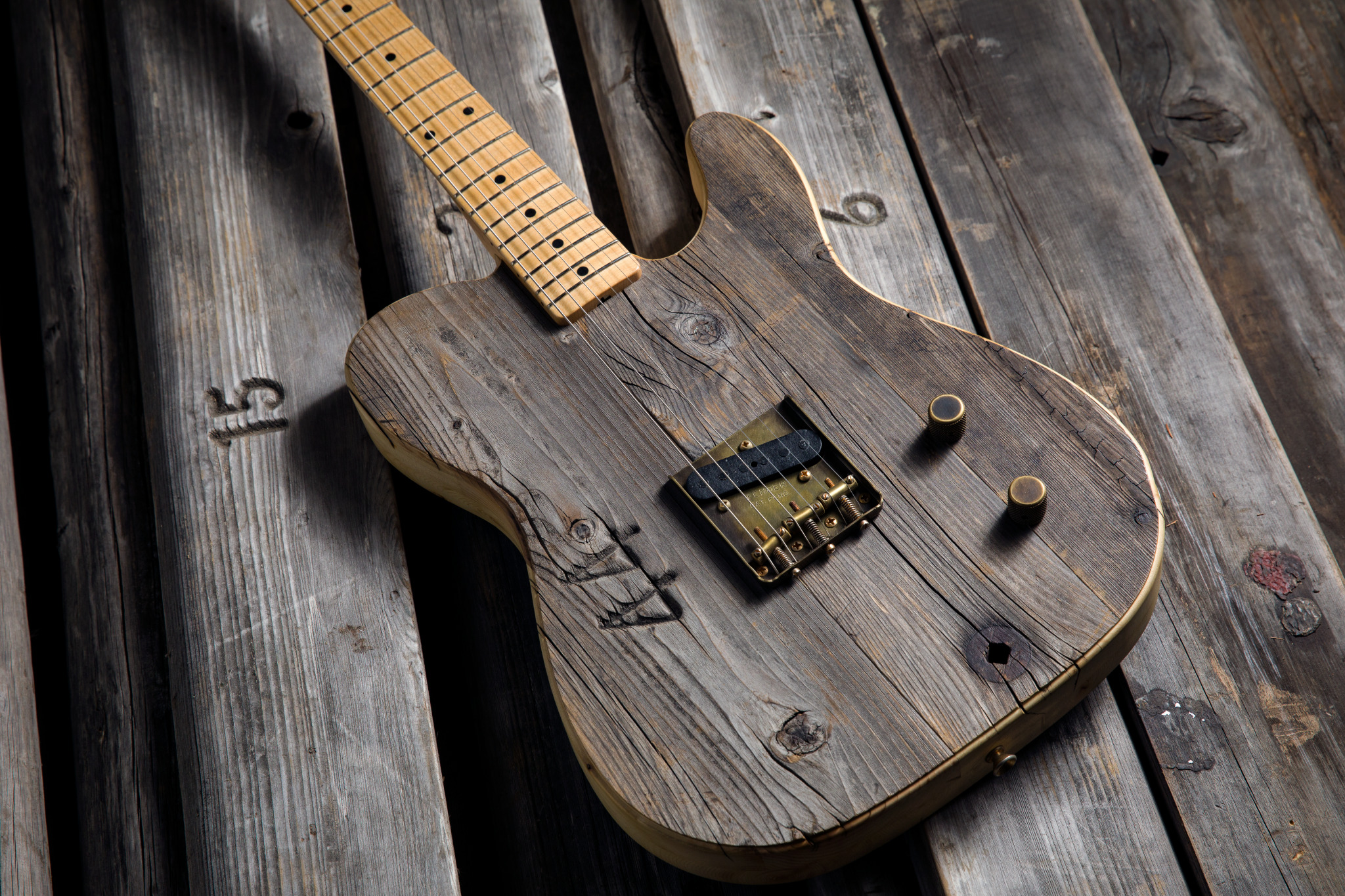 Have you wanted to learn to play guitar ever since you saw your first MTV music video? Consider investing in a new Fender—specifically, the Front Row Legend Esquire, which will set you back a cool $12,000. The guitar is handcrafted by Fender Custom Shop Master Builder, Yuriy Shishkov, who uses 100-year-old Alaskan yellow cedar straight from the original benches at Hollywood Bowl. It's all very rock & roll.
Of course, with that hefty price tag, the guitar is built to order in limited quantities, so don't expect to spot one onstage or in a high school band room. Each guitar is entirely bespoke, with a specific seat number on top of the body.
Perhaps by playing the guitar in question, you can channel Bob Dylan, Janis Joplin, Jimi Hendrix or the scores of other icons who performed at the Hollywood Bowl. It'll be just like you're sharing their stage, only from the comfort of your own living room. Or, you could pretend you're a Taylor Swift squad member, as she exclusively plays Fender electrics. Lana Del Rey and Eric Clapton are also fans of the brand, if you're desperately in need of further inspiration.
This isn't Shishkov's first time creating an ultra-luxe guitar. The master builder also built a one-of-a-kind diamond encrusted guitar for the brand's 30th anniversary, with 1,000 inlaid diamonds. Shishkov, who was born in the Soviet Union, has worked with Jimmy Page and Robert Plant from Led Zeppelin and Paul Stanley of Kiss, and has been crafting with Fender since 2000.
The guitar launched on July 14. Since then, only two have been made, making it the ultimate gift for the person who truly has everything—except for a custom, icon-approved guitar straight out of Hollywood.