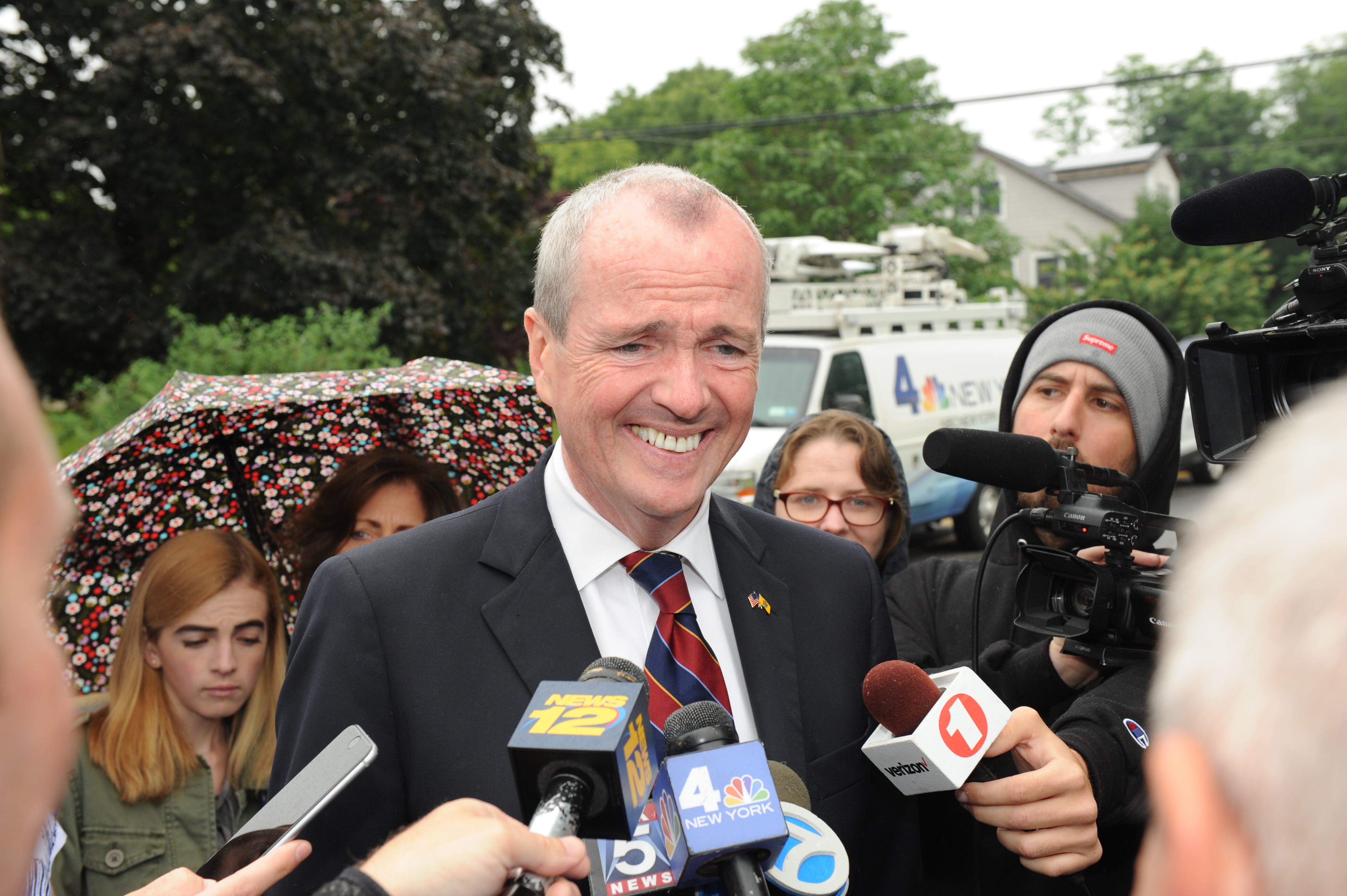 The two major-party candidates for governor received another $808,000 in public matching funds, state officials announced Thursday, with the lion's share going to Democrat Phil Murphy.
Murphy, the former Goldman Sachs executive and U.S. ambassador to Germany, has enjoyed a wide fundraising lead over Republican Kim Guadagno this year. The latest announcement from the Election Law Enforcement Commission showed that trend continues. Murphy got $718,000 in the latest tranche of public funds and Guadagno nearly $90,000.
This year, Murphy has received nearly $3.3 million in public matching funds, while Guadagno has pulled in roughly $889,000, according to ELEC. Based on their matching fund totals, Murphy has raised roughly $5 million and Guadagno has collected about $1.47 million.
ELEC does not match $138,000 of the candidates' fundraising total. And the candidates could have raised more, as the latest totals from ELEC reflect only those donations that have been processed and approved. Guadagno recently held a fundraiser with the co-chairman of the Republican National Committee in which she raised $250,000, according to her campaign.
Gubernatorial candidates get two dollars in matching funds for every one dollar raised, capped at $9.3 million. Murphy has received 35 percent of his total, and Guadagno 9.5 percent. To qualify for public matching funds, candidates must raise $430,000 on their own and must limit their spending to $13.8 million.
Murphy and Guadagno have recently been sparring over taxes and other issues on the campaign trail. The most recent public polls show Murphy leading the race by more than 20 points.