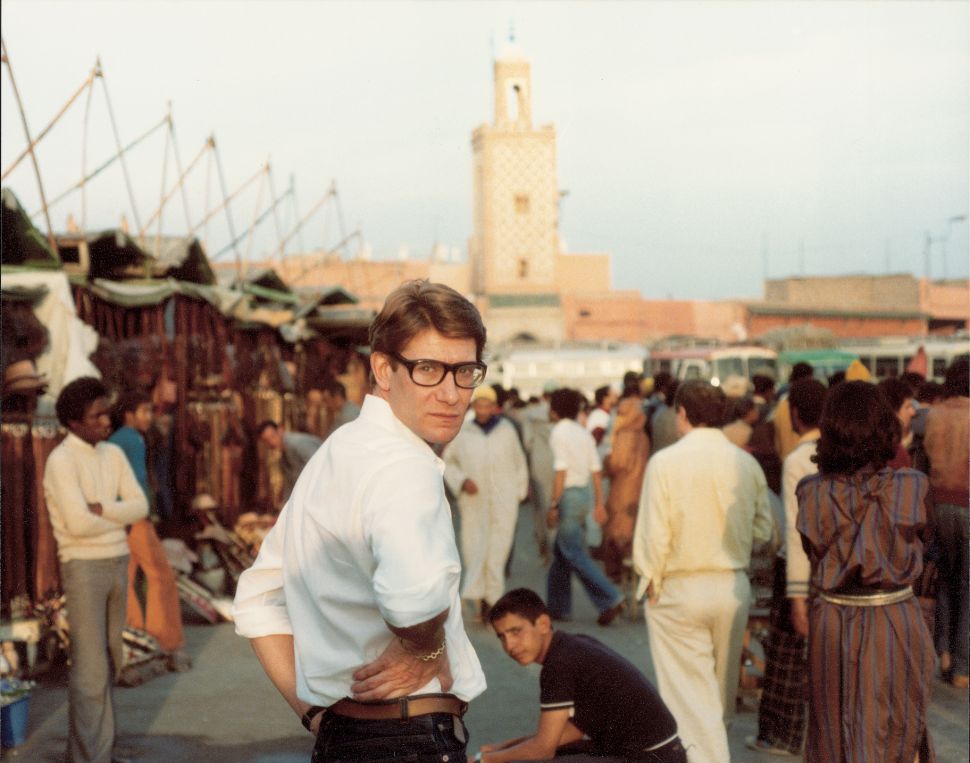 This summer, Paris was inundated with must-visit fashion exhibits, from "Christian Dior, Couturier du Rêve" at the Musée des Arts Décoratifs to Palais Galleria's "Balenciaga, L'Oeuvre Au Noir." But the cluster of stylish museum shows won't stop with the arrival of fall; come October 3, the fashion crowd will be flocking to the Musée Yves Saint Laurent Paris, which will be reopening its ode to the late designer, following an extensive renovation.
That opening coincides with the debut of a sister museum in Morocco, also dedicated to Saint Laurent's work. Musée Yves Saint Laurent Marrakech will tell the story of the designer's career, through a selection plucked from the archive of 5,000 pieces of clothing and 15,000 haute couture accessories, plus various sketches, drawings and objets, all of which is owned by the Fondation Pierre Bergé-Yves Saint Laurent.
"Yves Saint Laurent and I discovered Marrakech in 1966, and we never left. This city deeply influenced Saint Laurent's life and work, particularly his discovery of colour," said Pierre Bergé, President of the Fondation Pierre Bergé-Yves Saint Laurent, who was also Saint Laurent's partner in love and business.
Some of Saint Laurent's most iconic pieces, such as the safari jacket and the revolutionary Le Smoking suit, will be on display. There will also be an exploration of the designer's color stories, by way of a purple and hot pink couture cape and a handful of his Mondrian-inspired creations.
Keep in mind, this is not a retrospective. Rather, the museum is meant to be seen as "a journey to the heart of the work" and "an immense portrait" of the celebrated designer.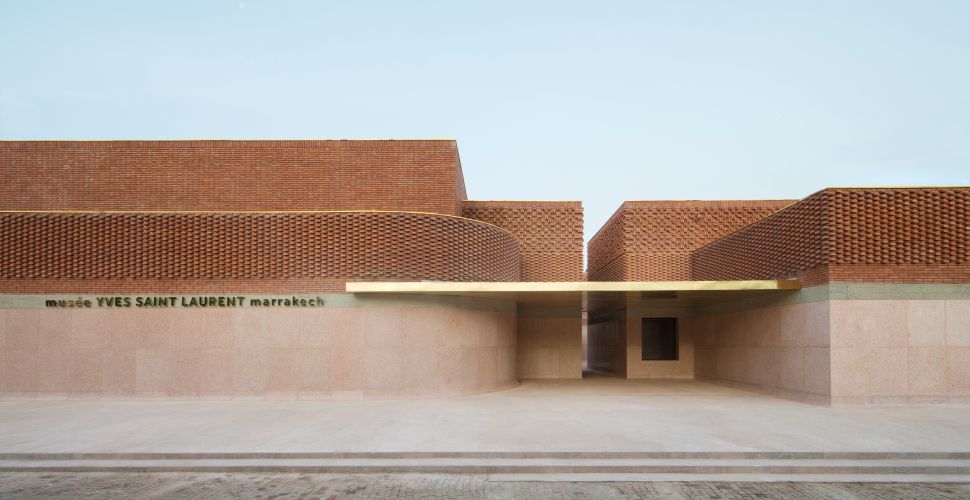 The 43,000-square-foot terracotta building, designed by Studio KO to blend in with the Moroccan landscape, houses a permanent and a temporary exhibit. There is also a research library, stocked with over 5,000 tomes on Saint Laurent, in addition to those covering Arabic and Andalusian culture and history. The museum will host conferences and film screenings in the 130-seat auditorium and the 75-seat café will offer French and Moroccan cuisine—plus calming views of a reflection pool. There is, of course, a bookshop, where trinkets honoring the late designer can be scooped up.
Located on Rue Yves Saint Laurent in Marrakech, this museum is just down the street from Jardin Majorelle, the garden which was designed by painter Jacques Majorelle and acquired by Saint Laurent and Bergé in 1980. The outdoor space and the artist's exquisite blue studio has since been revamped into a beloved museum of Berber culture that has certainly become an Instagram sensation.
Saint Laurent has already had his love affair with Marrakech. Now, it's time for you to have one, too.