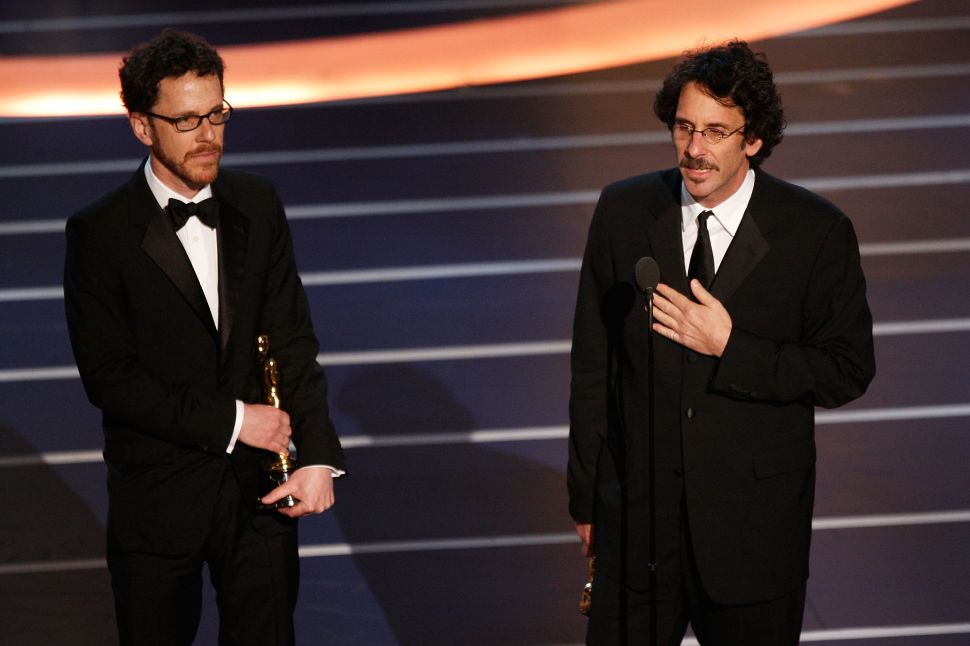 Back in January, Variety reported that Joel and Ethan Coen (No Country for Old Men, Fargo) were working on their very first TV series, a Western anthology titled The Ballad of Buster Scruggs. While television has become a dominant and prestige medium that draws A-list talent, it was still exciting to hear that the four-time Academy Award winners were coming to the small screen. Today, we've learned that they'll actually be coming to just about any screen you have a Netflix (NFLX) account set up on as the streaming service has landed the sought-after project.
According to USA Today, The Ballad of Buster Scruggs is "a six-episode anthology that will tell a different story, with new stars in each episode" and "each installment tells a different story about the frontier era of the American West, focusing on characters including a singing cowboy, Oregon trail bosses, a high-plains drifter and a prospector."
Tim Blake Nelson, who starred in the Coens' 2000 movie O Brother, Where Art Thou? stars as Scruggs. Netflix has not yet officially announced other cast members, but IMDb lists Zoe Kazan (The Big Sick), Tyne Daly, James Franco and Stephen Root as castmembers in individual episodes.
Cindy Holland, Netflix's VP for original content, said  in a statement that the Coens were "visionary directors, masterful storytellers, and colorful linguists."
The Coens' statement was more succinct: "We are streaming motherf——!"
The deal comes at a good time for Netflix as the streaming service is preparing to lose a good chunk of business from Disney while combating a massive growing debt. But content is king and Netflix continues to put together a library that is still unchallenged by other streaming services. Adding elite talent like the Coen brothers certainly doesn't hurt.