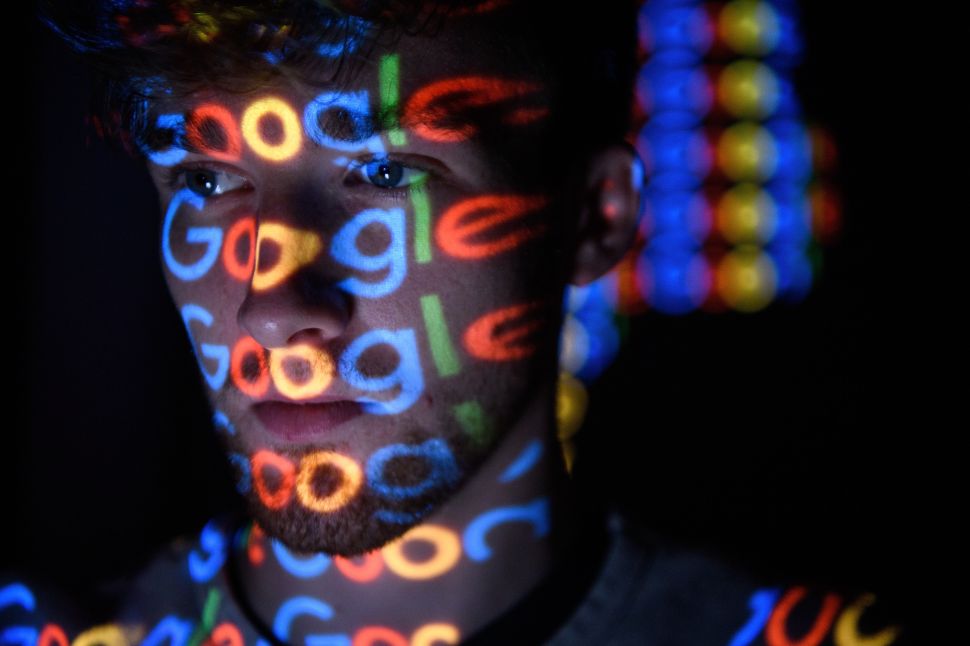 One of the best stories I've written in the last year wasn't really my story at all. I wrote about different ways that Amazon has a piece of almost every transaction that consumers make online. It wasn't based on my work, though. It was a condensed, more colloquial version of a nearly book length treatment of the same topic by Lina Khan, a fellow at the Open Markets division of the think tank, New America, writing in the Yale Law Journal. 
Just this morning I was direct messaging on Twitter with another writer about themes raised in that story and ongoing reporting I've done about Amazon since. Amazon acquiring Whole Foods probably wouldn't have driven me to write five separate stories if I hadn't seen it through the frame that Khan had constructed.
This is what scholars do in a big, powerful society like ours. In a fast-moving world, they put the macro narratives together by painstakingly assembling the facts. Journalists can then absorb that narrative and report out its day-to-day twists and turns, and policymakers can take action on it.
But Khan's Open Markets division of New America will be shut down. Its former staff have a website up called "Citizens Against Monopoly" and an uncertain future. As The New York Times reported today, the New America Foundation informed its staff that it will be spun off from the D.C.-based think tank. The Times story suggests that Open Markets got the boot for critiquing Google (with statements on Europe's fine against it precipitating the split). New America's CEO Anne-Marie Slaughter has since claimed this is untrue, but hasn't challenged any of the Times' reporting.
According to the Times, New America has received $21 million from Eric Schmidt, the executive chairman of Alphabet (the company which people still call "Google"), his family foundation and the company itself. Founded in 1999, the organization now has more than 200 people on staff.
The tensions in this story felt very familiar to me.
For the first part of my career, I exclusively worked in non-profits. In fact, I started my professional work in Washington, D.C. While I never worked at an organization with offices that anyone would describe as "sleek," fundamentally, every such organization is the same in this way: decisions all come back to funding.
For a long time, the only jobs site I ever looked at was Idealist, the recruiting hub for do-gooders of the world. Back in 2003 or 2004, I went to a conference it organized in Philadelphia and saw its founder Ami Dar speak there. He said something that always stuck with me. He said that a lot of people who want to go into non-profit work do it because they aren't crazy about money or the profit-motive, but Dar started Idealist after working at a decently successful company. He had a feel for both worlds.
If you don't want to talk about money, he said, go work for a good business. In a good business, people do their work and the money comes in. The money is kind of an afterthought, because people want what you are making. So as long as you do your work well, the bills will get paid.
But non-profits aren't like that. The population served is very seldom the same as the people who pay the bills, so people in non-profits constantly talk about, worry and strategize around money. It really never stops (news organizations that aren't at all paid by readers find themselves in similar difficulties).
Every time anything a non-profit does gets attention, good or bad, the people running it ask themselves what it will mean for its ability to raise cash. Is this an opportunity to ask for more or will some funder become less inclined to give now? It's the constant drumbeat inside any organization set up to do something positive.
But after I became a non-profit executive in 2008, it hit me that the true mission of every non-profit is to keep its people employed. Any given non-profit's mission statement is simply a strategy to achieve that fundamental goal. This is going to be read as some sort of anti-non-profit statement, but it really isn't. I still give money to non-profits and I'm really glad I got to be part of some of the things I got to be a part of in that era. I think I did see some good get done, and if you have money to give, please give some to people helping folks in Houston right now. It will be money well spent.
But we just have to be realistic about the incentives driving any organization. One whose bottom line depends on subjective decisions of people with disposable wealth rather than direct exchanges of value owes a peculiar debt to those who write the largest checks.
In its statement, New America contends that Open Markets' chief, Barry Lynn, is being let go because of "his repeated refusal to adhere to New America's standards of openness and institutional collegiality." While I'd like to unpack the subtextual implications of the term "institutional collegiality" (doesn't "collegiality" usually cut it?), I'm more curious about why one staff members' actions would impact everyone he supervised.
If the issue was really working with Lynn, why should that impact the larger project?
(It's unclear if the staff, including Lynn, has been let go or just will be soon.)
But the perspective of the Electronic Privacy Information Center's Marc Rotenberg here provides valuable larger context. Rotenberg told the Times that it's becoming difficult to find allies to challenge Google alongside, as more and more peer organizations have accepted funding from the search giant.
I once heard an old preacher say something to the effect of, "The thing about truisms is they are often true, and he who pays the piper calls the tune."
In fact, when one worries as much as non-profit execs do about money, the person who pays doesn't even have to call the tune. The organization's staff will whiteboard ways to determine what tune the funder might like to hear in hopes that he or she will pony up for another one.