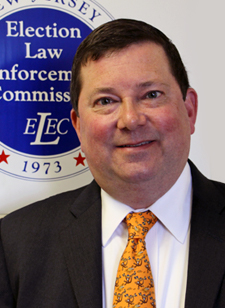 The state's Election Law Enforcement Commission is down one member again after its chairman resigned last month, leaving three of its four seats filled.
Former chairman Ronald DeFilippis, the longest-serving chairman in ELEC's history, announced his resignation July 21 after holding the post for nearly seven years, according to ELEC.
One of those years was not very active, because Gov. Chris Christie and Senate President Steve Sweeney (D-Gloucester) did not fill vacancies at the agency for an 11-month period, essentially defanging the watchdog agency during that period.
Commissioner Eric Jaso, a former federal prosecutor who joined the board in March, was named the new chairman by Christie. Both DeFilippis and Jaso are Republicans.
"As chairman, Ron demonstrated integrity, leadership and common sense,'' ELEC Executive Director Jeff Brindle said in a statement. "He was a strong advocate for the agency and he will be greatly missed."
ELEC's one-year hiatus meant the commission continued to perform many functions, but was unable to make decisions such as punishing those who violated campaign finance, lobbying or pay-to-play rules. ELEC was notably forced to dismiss a 13-count complaint against Essex County Executive Joseph DiVincenzo for allegedly misusing campaign funds because the commission couldn't convene a meeting. Agency officials say they still have avenues to pursue that case and are doing so.
The paralysis ended in March when the Senate voted to confirm Jaso and Stephen Holden, a retired state Superior Court judge from Camden County. The Senate approved the nomination of Marguerite T. Simon, a retired Superior Court judge in Bergen County, in June. Holden and Simon are filling Democratic seats.
"We had one meeting where we had four members of the commission," Brindle said Tuesday. "And now we're down to three."
Brindle said ELEC can still fully function with three members, although the commission by tradition is supposed to have two members from each party. Brindle said he hasn't seen any partisanship displayed on the panel, so he doesn't foresee any issues.
"We can do everything, from all of our enforcement efforts to final decisions," he said. "Everything that the commission is responsible for can be carried about by three members."