Bari, the downtown boutique workout best known for its trampoline classes, has everything necessary to become known as a cool-girl fitness must.
They offer summertime classes at Surf Lodge alongside wellness retreats, complete with influencer sightings and chats about self-love from the city's favorite matchmakers. There's the Insta-worthy pop-up at the Crosby Hotel, done with Outdoor Voices. And of course, plenty of models have been spotted taking selfies in the studio in front of dreamcatchers and palm frond printed wallpaper. Bari was founded by Alexandra Perez Bonetti in 2011—and six years later still maintains a buzzy reputation.
But there's another reason models flock to the classes, whether they're in Montauk or Manhattan—the studio is famous for Bari Peel, a program meant to drop excess weight right before it's time for beach photos during Memorial Day weekend.
Peel is a six week program with an actual cleanse at the beginning and end, suggested recipes and a workout routine to accompany it. When I started, I had no idea what I was getting into and thought it would be similar to taking on one month of modelFIT. Instead, it starts with a true detox; while it's not a liquids-only one, it's pretty close to that.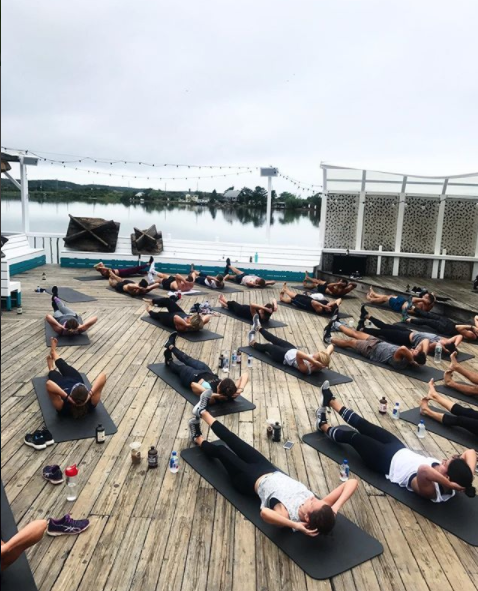 While cutting back on everything (including carbs, sugar, gluten and dairy) isn't exactly ideal, but by doing it all at once, and slowly at that, Peel certainly helps you get to know your body. As a vegetarian who has never been able to part with cheese, giving up dairy made my skin look superior, and by the end of the week people were asking why I was glowing. Not drinking alcohol and sipping exclusively on smoothies will do that to a lady.
The entire cleanse can be done with Sakara or on your own, and is led by a nutritionist. While the first and last week are true detoxes, complete with carrot soup and smoothies, the rest is all about eating whole foods. Each week a different item is eliminated, whether it's sugar or dairy, to see how your body feels without it (spoiler alert: better and clearer, but still hungry). Since the detox ended, I've been trying to start every morning with a spinach and banana smoothie. It's not always possible, but it's an easy enough goal to carry over into the post-cleanse world.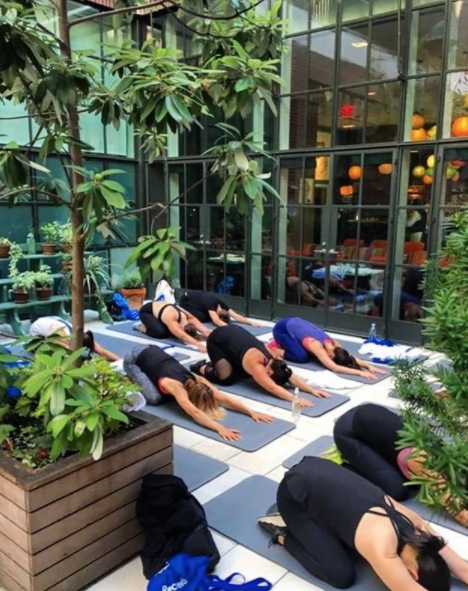 The workout itself isn't only about the trampoline—although the introductory class, which teaches people how to jump up and down without falling off, is quite popular. The sculpting classes are also difficult to get into, with light weights and subtle movements guided by enthusiastic instructors. By the end of the six weeks, the Bari terminology felt embedded in my psyche. "Bounce back," continues to reverberate.
It's not often classes that have been around for years continue to stay buzzy, but Bari's pop-ups, detoxes and hands-on approach makes it stand out from the crowd—and the trampolines certainly help.