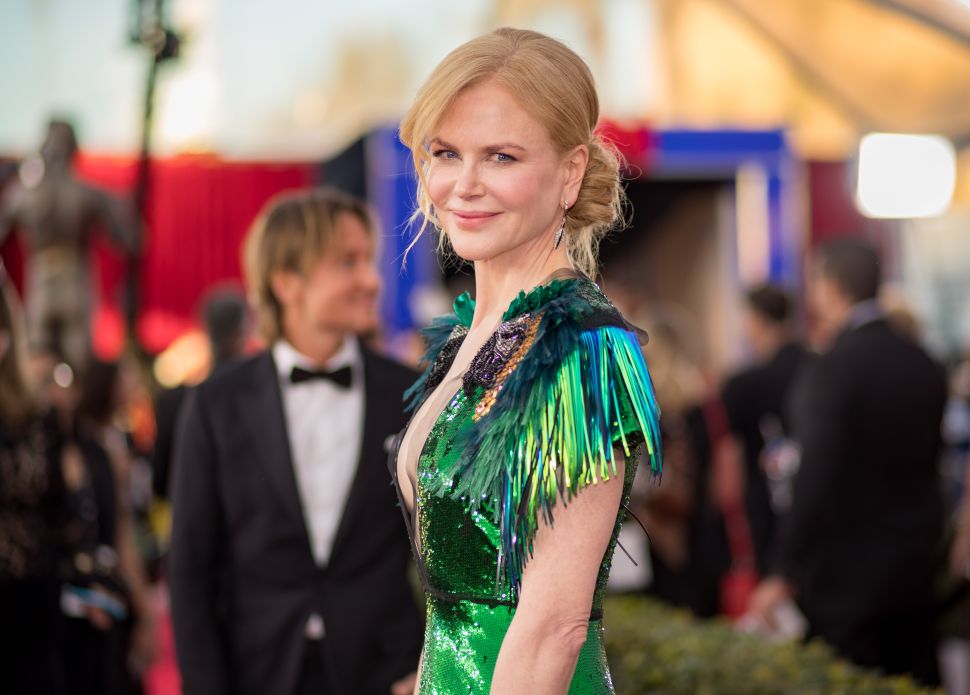 It may only be July, but we can safely say that Nicole Kidman is absolutely crushing 2017. She delivered arguably the best work of her impressive career in HBO's Big Little Lies and the hype machine is already revving for Top of the Lake's second installment. But Kidman doesn't need us to point out how awesome her year is, she's fully capable of doing that herself.
"To have this year — it makes me cry — with all of these things [coming] together at the same time, it's phenomenal," she said at the Television Critics Association summer press tour via Variety. "I don't know how that happened because it was not thought out — it was given to me that way. I just bow down and I'm very, very grateful."
We're grateful too for Kidman's amazing performances this year. But how come the veteran actress, who has been working professionally since 1983, isn't always enjoying this type of spotlight? This is a woman who has won an Oscar, after all, so where's the love been recently?
Kidman admits that she's just going "where the great roles are" and where the great roles are right now is television.
"I love that for the two series that I've done on TV, I'm sitting with women up here," she said. "Is something changing? I know that I'm not sitting up here with men. I'm sitting up here both times with women and that means that the roles are here, the roles are in television, and that's really exciting."
While Kidman is enjoying a career resurgence thanks to the small screen, the dinosauric CBS refuses to evolve. For the second consecutive development season, cbs did not pick up a single new show with a female lead. Other networks such as FX are enacting plans to provide more opportunities to a more diverse group of potential employees while the prehistoric CBS appears to be absentmindedly staring up at the advancing meteor with no plan.
As for Kidman, she hopes to keep working in the medium and maybe even broaden her horizons a bit.
"Absolutely," she answered when asked if she wants to do more TV. "I would love to be able to do a comedy — I never get offered them. I'm willing to fall flat on my face. I know how to get back up again. I'm willing to get back up again."
You heard the lady, TV. Make it happen.