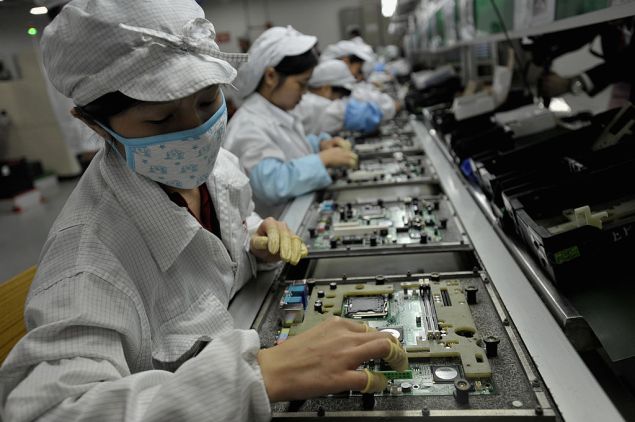 New Jersey lawmakers will be asking voters to approve hundreds of millions of dollars in new bonds for vocational and technical schools in November 2018, part of an effort to create a pipeline between students and New Jersey manufacturing companies looking for skilled employees.
The bond issue is a top priority for the "legislative manufacturing caucus," a newly formed bipartisan panel also announced Tuesday by Senate President Steve Sweeney (D-Gloucester). Lawmakers did not say how much would be bonded under the plan, only that it was likely to be several hundred million dollars. Ballot measures must be approved by both houses of the Legislature before they go to voters.
"Expanding high-quality vocational-technical education is critical to our state's future economic growth and the prosperity of our workforce," Sweeney said in a statement. "Our excellent county vocational-technical schools were forced to turn away 15,500 qualified applicants last year, even though our increasingly high-tech employers have job vacancies they cannot fill due to a shortage of middle-skilled workers. "
Sen. Bob Gordon (D-Bergen) was named chairman of the new manufacturing caucus. Other members include Sens. Linda Greenstein (D-Mercer), Nellie Pou (D-Passaic) and Ron Rice (D-Essex), as well as  Joe Kyrillos (R-Monmouth), Steve Oroho (R-Sussex) and Bob Singer (R-Ocean). Seven members of the Assembly are also in the caucus.
In recent years, New Jersey has lost a number of manufacturing facilities including Mercedes-Benz, Colgate-Palmolive and Ocean Spray juices. The trend has been building for decades, however, as traditional manufacturing powerhouses such as the steel, textile, pharmaceutical and other industries have contracted or migrated to other states or countries. Business groups often blame the state's climate of high taxes. The manufacturing caucus is planning to begin meeting in September and produce a bill package by the end of the year, lawmakers said.
"The legislative manufacturing caucus is an idea that NJBIA has long advocated, and we look forward to working with Senator Bob Gordon and the members of the panel as they bring renewed attention to issues faced by this $44.5 billion New Jersey industry that employs more than 240,000 workers," said Michele Siekerka, president of the New Jersey Business and Industry Association, the state's largest business group. The group estimated that 82 percent of the manufacturing GDP in New Jersey is derived from the food preparation, pharmaceuticals, machinery, computers and electronics sectors.