The two candidates for New Jersey lieutenant governor, Republican Carlos Rendo and Democrat Shiela Oliver, will face each other at Montclair State University on Oct. 16 for a candidate debate, the only time the two will participate in a public discussion before the November 6 election.
The debate will be co-sponsored by NJTV, WNET and C-SPAN and will be broadcast around the state. NJTV's Mary Alice Williams will moderate.
"The debates are an important opportunity for New Jersey voters to hear the candidates discuss and
defend their policy proposals," said Jeff Brindle, the director of the Election Law Enforcement Commission that is responsible for selecting debate sponsors. "At the same time, they are a great chance for candidates to convince voters that they have the right agendas."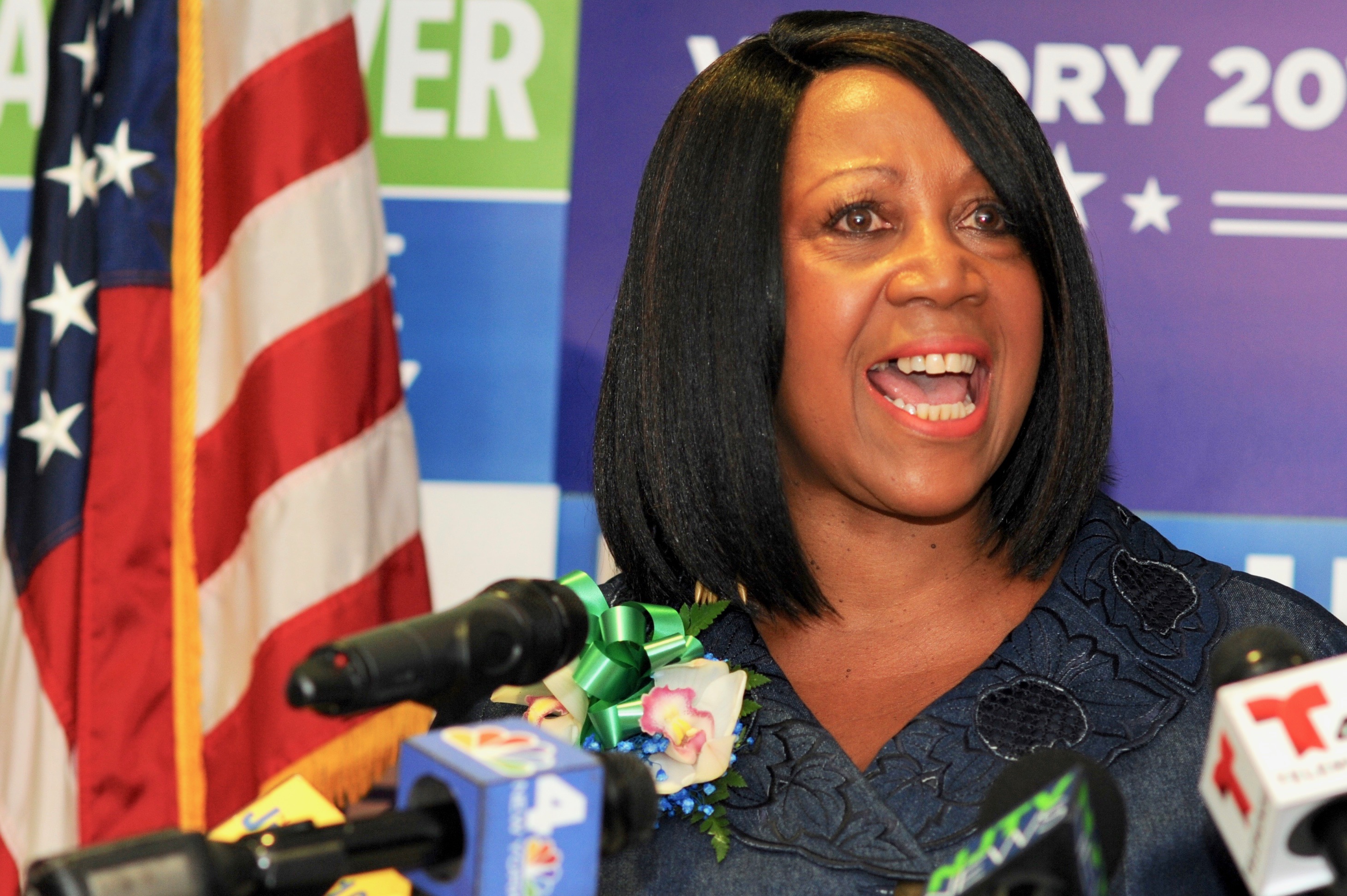 New Jersey election law requires that all candidates who receive public financing as part of the state matching funds program participate in debates. Gubernatorial candidates Democrat Phil Murphy and Republican Kim Guadagno will face off twice, once on Oct. 10 at the New Jersey Performing Arts Center in Newark and a second time on Oct. 18 at William Paterson University in Wayne. Lieutenant candidates are only required to publicly debate once and the debate must be held between the two gubernatorial candidate debates.
The lieutenant debate will give voters a chance to learn more about the lieutenant governorship, a role that has so far only ever been held by Guadagno.
Rendo is a Cuban-born immigration lawyer and the current Woodcliff Lake mayor. Guadagno's campaign zeroed in on Rendo as a possible appeal to Latino voters who many be on the fence about Republican policies in New Jersey. So far on the campaign trail, Rendo has regularly made remarks in Spanish on Guadagno's proposal to cut taxes using a circuit breaker plan. He was elected mayor in Woodcliff Lake in 2015.
So far, Oliver has stayed fairly quiet about Rendo's candidacy. Immediately after Guadagno announced him as her running mate in July, Oliver issued a statement that blasted Guadagno without mentioning Rendo's name. But, unlike Rendo, Oliver is a veteran legislator. She has spent more than 12 years in the Legislature and became the first African American woman Assembly speaker in 2010. Guadagno said that a legislator is a "horrible pick" for the spot and that Rendo's mayoral experience was a primary part of his appeal.
One area where the two candidates will likely butt heads during the debate relates to Cuba, the country that Rendo fled with his family as a 2-year-old. Last year, Oliver took an unauthorized legislative trip to the country with other state legislators. Both Guadagno and Rendo criticized the decision, mostly because the island nation has given asylum to Joanne Chesimard, the activist who was convicted of killing a New Jersey state trooper in the 1970s and later escaped prison.
Murphy's campaign has made it a point to repeatedly blast Guadagno for her involvement in the Christie administration. In late July, Oliver said that "New Jersey's already had eight years of the Christie-Guadagno administration — and eight is enough." Rendo did not to support Christie's presidential run in 2016 and instead opted to back Sen. Marco Rubio (R-Florida).