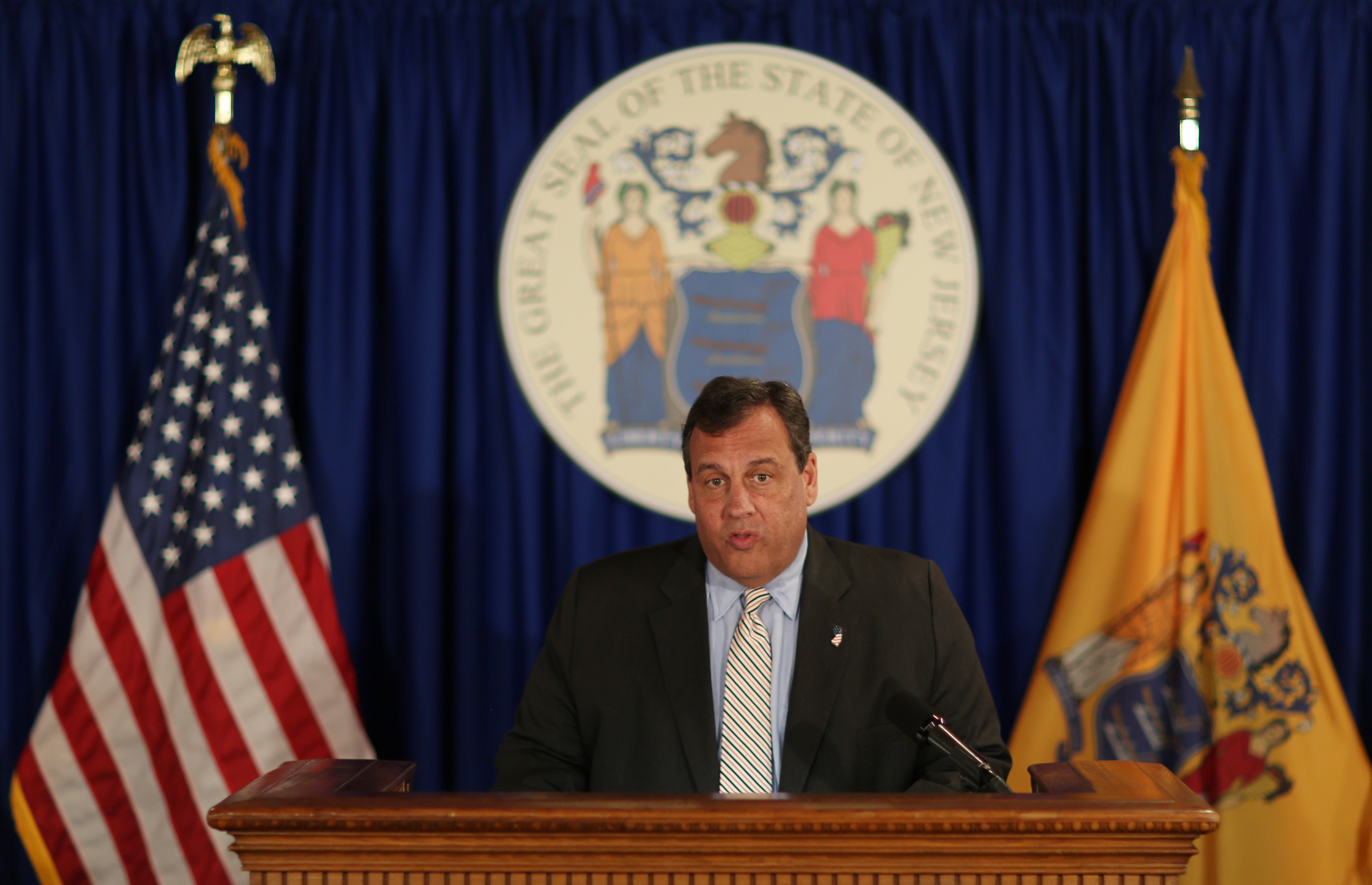 Tens of thousands of state employees who couldn't come to work during last month's government shutdown will get back pay under a bill Gov. Chris Christie signed into law on Tuesday.
The governor's action provided some closure to the shutdown, which was sparked by a budget dispute and immortalized by pictures of Christie sunning on a state beach he closed to everyone else during the July 4 holiday weekend.
"This bill justly reinstates the pay lost by our hard-working rank and file state workers who were not at fault for the three-day government closure that disrupted services and inconvenienced our citizens," Christie said in a statement.
While Christie thanked Assembly Speaker Vincent Prieto (D-Hudson) for getting the back pay bill passed, Prieto had harsh words for the governor.
"The governor should have used his clear authority to pay workers immediately from the money included in the state budget, as I suggested, but he instead chose to play politics with people's lives," the speaker said in a statement.
Christie and New York Gov. Andrew Cuomo swapped out the leadership at the Port Authority. Former state Sen. Kevin O'Toole, a close Christie ally, is the new chairman of the troubled bi-state agency. They also named Rick Cotton, Cuomo's special counsel for interagency initiatives since 2015, as the new executive director of the agency.
And U.S. Sen. Cory Booker introduced a bill to end the federal ban on marijuana. The bill is an ambitious effort to overhaul the nation's criminal justice system, but it faces long odds in the Republican-controlled Congress.
Quote of the Day: "I'll agree to compete under any standard rules you want, whether it's MMA, boxing, freestyle, folkstyle, or Greco-Roman wrestling. Just let me know if you still want to make this physical," Cubs fan Brad Joseph offering to fight Christie after their confrontation at a baseball game.
Christie, Cuomo Shake Up Leadership at the Port Authority
Govs. Chris Christie and Andrew Cuomo are shuffling the deck at the Port Authority of New York and New Jersey, the behemoth transit agency marred by scandal and infighting in recent years.
Salvador Rizzo, Observer Read more
Gottheimer Backs Budget Plan With Funding for Border Wall
Until Rep. Josh Gottheimer (D-5) was elected last November, his North Jersey district was considered a Republican enclave, one that had been represented in Congress by former Rep. Scott Garrett for 14 years.
Alyana Alfaro, Observer Read more
Booker Bill Would End Federal Ban on Marijuana
Sen. Cory Booker unveiled legislation Tuesday that would remove marijuana from the federal government's list of controlled dangerous substances, effectively ending a longtime ban on the drug in what would be a sea change for the U.S. criminal justice system.
Alyana Alfaro, Observer Read more
DGA Lifts Fundraising for NJ Democrats; RGA on Sidelines
County party fundraising is at its highest point in a decade through the first six months of this year, thanks in part to an inflow of funds from the Democratic Governors Association, the state's campaign finance agency announced Tuesday.
Christian Hetrick, Observer Read more
New Chairman at NJ Campaign Finance Agency
The state's Election Law Enforcement Commission is down one member again after its chairman resigned last month, leaving three of its four seats filled.
Christian Hetrick, Observer Read more
Senate Confirms Christopher Wray as New F.B.I. Director
The Senate on Tuesday overwhelmingly confirmed Christopher A. Wray as the next F.B.I. director to steer the United States' premier law enforcement agency through a politically fraught period as it investigates whether any of President Trump's associates colluded with the Russian government during last year's election.
New York Times Read more
Christie approves back pay for furloughed state workers
The estimated 30,000 to 35,000 state workers who were involuntarily furloughed during the state government shutdown last month will receive back pay under a law Gov. Chris Christie signed Tuesday.
The Record Read more
Analysis: Christie puts his stamp on White House opioid report
In leading the report outlining ways President Donald Trump can try curbing the abuse of heroin and other opiates across the country, Gov. Chris Christie drew on a familiar authority: himself.
The Record Read more
Here is Christie's take on Trump's White House shakeup
Gov. Chris Christie expressed his support Monday over President Donald Trump's decision to oust Reince Priebus as his chief of staff late last week and replace him with Homeland Security Secretary John Kelly.
NJ.com Read more
Here's what N.J. senators said to Trump about tax reform
U.S. Sens. Robert Menendez and Cory Booker joined 43 of their colleagues Tuesday in offering to work with President Donald Trump and congressional Republicans on rewriting the U.S. tax code.
NJ.com Read more
Cubs fan — I'll be happy to fight Chris Christie MMA-style
Gov. Chris Christie makes no apologies for his confrontation with a Cubs fan in the stands at Milwaukee's Miller Park during the Brewers-Cubs game on Sunday. And the Cubs fan who wants to continue the confrontation.
NJ101.5 Read more
N.J. Supreme Court gives prosecutors a win in bail reform fight
Prosecutors do not have to present live witnesses when trying to convince a judge to throw someone in jail under New Jersey's new criminal justice system, the state's highest court ruled on Tuesday.
NJ.com Read more
Democrats Push Christie to Fill Nursing Board Vacancies
Board vacancies and a lack of resources for the entity that oversees nurses and home health aides in New Jersey are now eroding this critical healthcare workforce and putting patients at risk, according to critics of its current operations.
NJSpotlight Read more