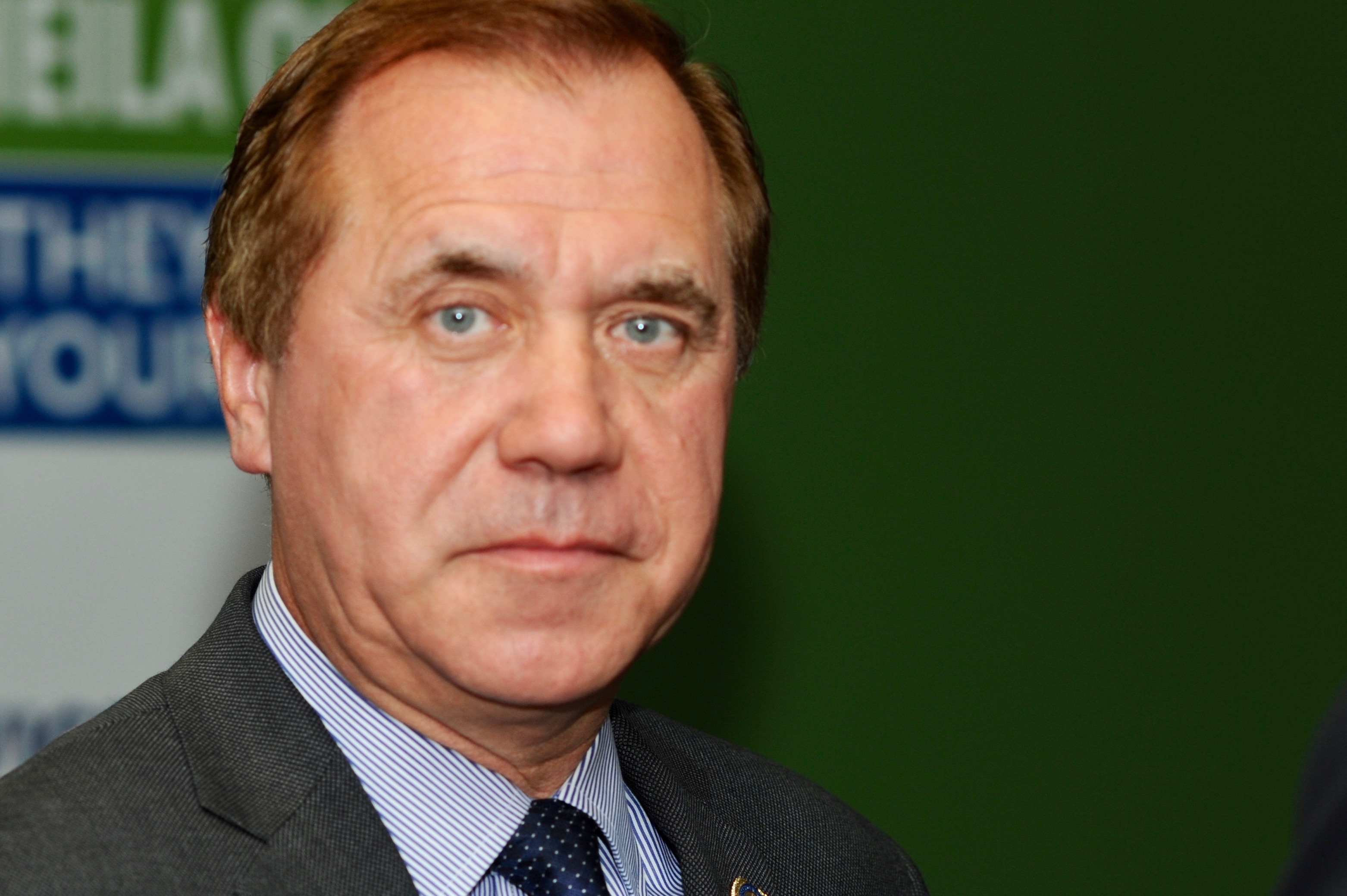 Essex County Democrats endorsed Assemblyman Craig Coughlin to be the next speaker, all but erasing any chance Speaker Vincent Prieto had to hold onto the speaker's gavel come January. Prieto (D-Hudson) isn't waving the white flag yet, but Coughlin (D-Middlesex) is poised to put Central Jersey in charge of the Assembly next year.
Ted Cruz and some Texas lawmakers asking for federal funds after Hurricane Harvey are hypocrites, according to Gov. Chris Christie, who noted that they opposed a relief package for New Jersey and New York after Superstorm Sandy in 2012. Christie also had choice words for Todd Barretta, the recently fired New Jersey Transit official who claimed he was ousted after pointing out safety and staffing issues at the embattled agency. Christie painted Barretta as a disgruntled ex-worker with an ax to grind, not a whistleblower.
Coming soon: A new NJ politics newsletter
Like the phoenix, this newsletter will soon be born anew. Which is a grandiose way of saying that Observer's Christian Hetrick will be anchoring this newsletter from now on and introducing new bells and whistles in the coming weeks.
We want to charge up this space and make it a better daily resource, both for our longtime readers and for all the new political junkies out there. Our goal is to get an essential and concise roadmap of New Jersey politics every weekday. And we want your help. Before we set any changes in stone, we'd like to get your ideas and suggestions over the next couple of weeks.
Please send us things you'd like to see in this space, things you hate, things no one else is doing. If you want to see it happen, chances are you're not alone. The email is chetrick@observer.com and @_Hetrick on Twitter.
We'll give you a preview of what we're thinking. You'll find some more original reporting in this space from now on, as well as our take on some of the day's biggest stories from our colleagues around the Web. The newsletter will have a few more new features and more visuals.
If you haven't done so already, bookmark Observer NJ and sign up for our morning email blast (you'll find a signup box in this post).
As always, send us any stories, tips and comments. Once again, the email is chetrick@observer.com and @_Hetrick on Twitter. We'll have more to say about these changes soon, so stay tuned and send your ideas. Thanks for reading.
Quote of the Day: "The congressional members in Texas are hypocrites and I said back in 2012 that they would be proven to be hypocrites, it was just a matter of time." – Gov. Chris Christie.
Bell Expected to Replace Whelan in NJ Senate
Atlantic County Democrats are expected to appoint Colin Bell to the state Senate seat left vacant by Sen. Jim Whelan, who died last week. Bell, a former Atlantic County freeholder, already was running for the Senate seat in the November election, since Whelan had announced his retirement.
Christian Hetrick, Observer Read more
Coughlin Beats Prieto in Battle for NJ Assembly Speaker
A battle among Democrats for the state Assembly is over, with Assemblyman Craig Coughlin claiming more than enough votes on Monday to oust Speaker Vincent Prieto when the chamber picks a new leader in January.
Salvador Rizzo, Observer Read more
NJ Won't Hold Sandy Votes Against Texas, Christie Says
Some of the Texas lawmakers seeking federal funds after Hurricane Harvey are hypocrites, Gov. Chris Christie said Monday, noting that some of those same lawmakers voted against sending relief to New Jersey and New York after Superstorm Sandy in 2012.
Alyana Alfaro, Observer Read more
Christie: Fired NJ Transit Official Gave 'False' Testimony
Gov. Chris Christie said Monday that a recently fired New Jersey Transit official gave "false and retaliatory testimony" when he claimed he was ousted this month for pointing out systematic safety and staffing issues at the rail agency.
Christian Hetrick and Alyana Alfaro, Observer Read more
NJ Faith Leaders Urge Congressmen to Censure Trump
More than 100 New Jersey faith leaders urged the state's congressional delegation on Monday to censure President Trump for blaming "both sides" for deadly violence at a white supremacist rally in Charlottesville, Va.
Christian Hetrick, Observer Read more
N.J. lawmaker's photo with Confederate flag sparks criticism
A N.J. state legislator is making no apologies after posting to Facebook a photo of him and his wife standing by a Confederate flag.
NJ.com Read more
Jewish Boundary Markers Stir Tension Even in Diverse New Jersey Town
One side says the fight in Mahwah, New Jersey, over plastic pipes clamped to utility poles is rooted in anti-Semitism. The other says it's merely about enforcing an ordinance that governs outdoor displays.
Bloomberg Read more
Can it be? Good news about N.J. public worker pensions?
The deterioration of New Jersey's pension system has begun to level off, a rating agency says, and the troubled funds could actually begin to see some long-awaited improvement.
NJ.com Read more
Christie's addiction and mental health services change survives, despite opposition
Despite opposition from key Democratic lawmakers and skepticism among providers, Gov. Chris Christie's plan to reorganize how the state oversees addiction and mental health services can move forward.
NJ 101.5 Read more
Frelinghuysen challenger vows to move across town into 11th District
A democratic challenger to Congressman Rodney Frelinghuysen has vowed to move into the 11th Congressional District prior to next year's Primary Election.
Daily Record Read more
Fulop set for ballot after handing in 7K petitions
Mayor Steve Fulop became the first mayoral hopeful in November's municipal race to be certified for the ballot, five days after delivering about 7,000 petitions to City Clerk Robert Byrne.
NJ.com Read more
This could end New Jersey's (ahem) crappiest tax
A New Jersey lawmaker is calling to end of the state's tax on septic systems. Or rather, Assemblyman Ron Dancer, R-Ocean, has introduced legislation that would exempt septic-system service visits from the state's 6.875 percent sales tax.
NJ 101.5 Read more
Trump makes it easier for local police to get surplus military equipment
President Donald Trump will revive a program that provides local police departments with surplus military equipment such as high-caliber weapons and grenade launchers, despite past concerns that armored vehicles and other gear were inflaming confrontations with protesters.
NJ101.5 Read more
Hillary Clinton coming to Montclair's Watchung Booksellers
The woman who won the most votes in the 2016 presidential election is coming to Montclair.
The Record Read more
Teaneck resident awarded $19K to cover lawyer in OPRA case
A Superior Court judge has ruled that the township must pay $19,924 in legal fees to Elie Jones, a Teaneck resident the township sued to bar him from filing public records requests after he filed more than 300 over the span of two months late last year.
The Record Read more