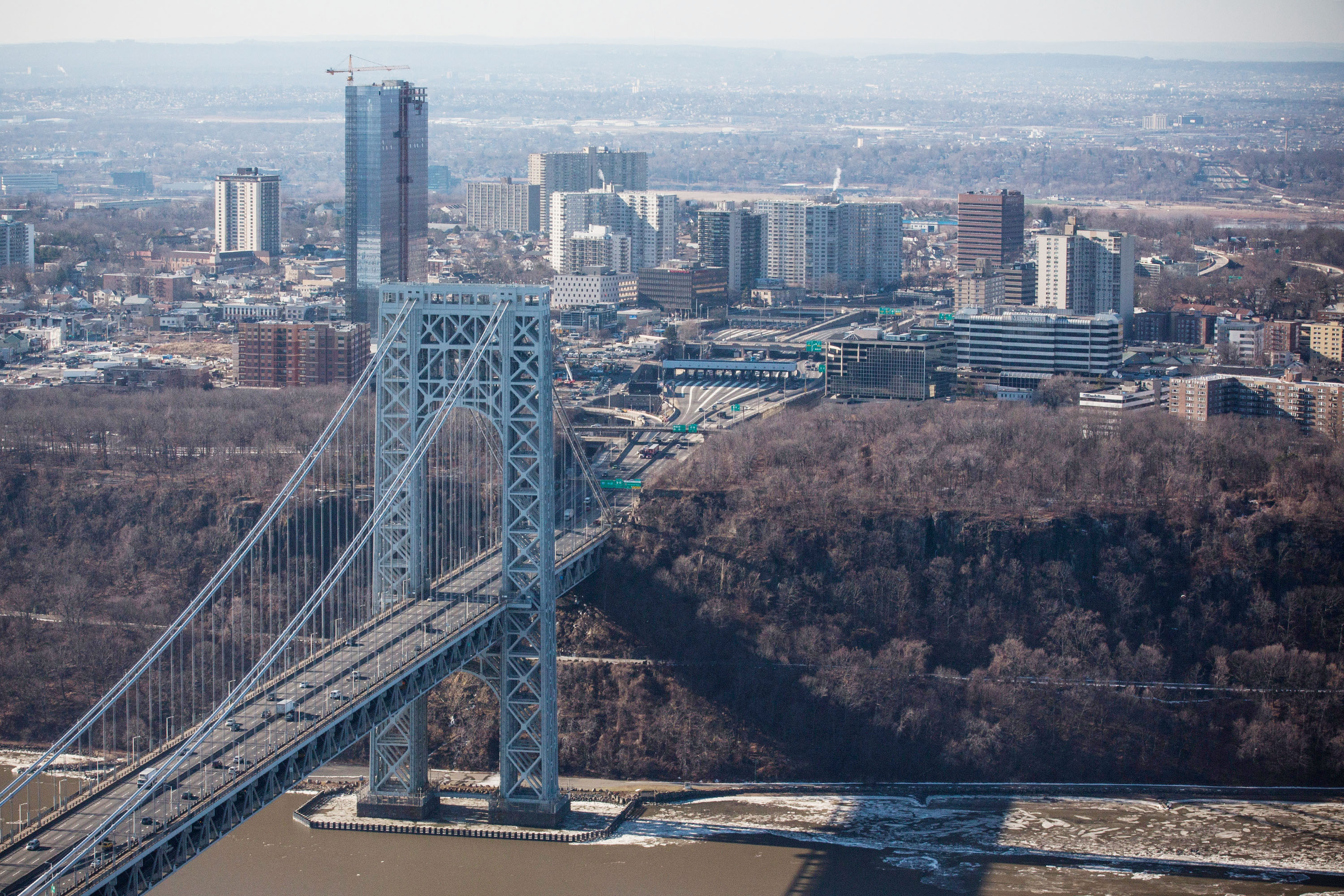 The Bridgegate scandal was back in court on Thursday, this time over how the Christie administration handled emails and records related to the plot to cause some traffic problems in Fort Lee.
A state appellate panel reinstated two lawsuits by North Jersey Media Group that alleged the Governor's Office deliberately withheld documents in violation of public records law. In 2013, the media company sought e-mails between Christie staff members and Port Authority officials after access lanes to the George Washignton Bridge were closed. But the administration didn't provide e-mails that reporters knew existed. The court's decision means members of Christie's administration could face civil penalties.
Kevin O'Toole is officially the new chairman of the Port Authority. The agency's board of commissioners voted to confirm the former state senator, along with New York's Rick Cotton as executive director.
And U.S. Sen. Cory Booker is trying to tie President Donald Trump's hands and restrain him from firing Special Counsel Robert Mueller. Booker's bill would require judicial review before the attorney general or acting attorney general removed a special counsel from office.
Quote of the Day: "We're doing this thing together. There will be no daylight between us." — Kevin O'Toole referring to Rick Cotton, suggesting the two can work together despite conflicting interests between New Jersey and New York at the Port Authority.
In Oval Office Meeting, Lance Told Trump He Wouldn't Support AHCA
Rep. Leonard Lance (R-7) once again answered a barrage of questions from constituents during a town hall event on Thursday and said he went to the Oval Office and told President Trump he would not support a Republican plan to repeal and replace Obamacare.
Alyana Alfaro, Observer Read more
Booker Bill Would Restrain Trump's Ability to Fire Mueller
Sen. Cory Booker introduced a bill Thursday that would restrain President Trump's ability to fire Special Counsel Robert Mueller, who is investigating whether the Trump campaign colluded with Russia during the presidential election.
Christian Hetrick, Observer Read more
Threat of Bankruptcy Recedes for Atlantic City
State officials running a takeover of Atlantic City government have resolved one of the most pressing issues facing the financially troubled city: the mountain of debt owed to several casinos.
Christian Hetrick, Observer Read more
Six-Month Birth Control Prescriptions Could Soon Be Coming to NJ
Health insurance companies in New Jersey soon may be required to cover up to six months of contraceptives for women at one time, an increase from the current requirement for a one-month or three-month supply.
Alyana Alfaro, Observer Read more
Op-Ed: Rodney Frelinghuysen Must Stand Strong on Online Gaming
It is not often New Jersey leads the way for constitutional-interpreted policy, but thanks to a one-man campaign to overturn a half-dozen state laws, the Garden State has become ground zero in a debate on federalism and the Tenth Amendment.
Peter Ferrara Read more
Port Authority board confirms O'Toole, Cotton for top posts
Former state Sen. Kevin O'Toole officially took the reins as chairman of the Port Authority of New York and New Jersey on Thursday.
The Record Read more
Senators and staff cleared to testify at Menendez trial
Fellow senators, along with current and former staffers, have receive the official go-ahead from the Senate to testify at Sen. Bob Menendez's upcoming bribery trial in federal court in New Jersey.
Politico Read more
Menendez attorneys deny inconsistency in 'official acts' defense
U.S. Sen. Robert Menendez's lawyers in a court filing Wednesday denied contradicting themselves.
Politico Read more
Christie expands housing program for struggling families
Gov. Chris Christie, in a visit to Paterson on Thursday morning, announced the expansion of a housing program for families in the state's child welfare system and touted it as a safety net that has helped reduce homelessness.
The Record Read more
Guadagno to Manchester voters: NJ must cap property taxes
As is the case throughout the state, the biggest issue in this rural town is rising property taxes, said Lt. Gov. Kim Guadagno, who shook hands with residents and township officials during a campaign stop Thursday.
Asbury Park Press Read more
High-energy third-party candidate pitches to Tea Party
Despite a low member turnout typical of late-summer gatherings, the Skylands Tea Party was full of energy on Wednesday night due to the group's guest speaker.
New Jersey Herald Read more
Judge orders Margate dune project stopped, calls photos of ponding 'alarming'
Superior Court Judge Julio Mendez issued a sharp rebuke to state and federal agencies overseeing a controversial dune construction project in Margate, ordering the project immediately halted and calling photos of lake-size ponding of standing water on the beach "horrendous and alarming."
Inquirer Read more
Coalition Dismisses PSE&G's Threat to Close Nuclear Units
A coalition opposed to handing out ratepayer-funded subsidies to Public Service Enterprise Group for its three nuclear power plants yesterday accused the company of using scare tactics — threatening to close the units — to increase its profits.
NJSpotlight Read more