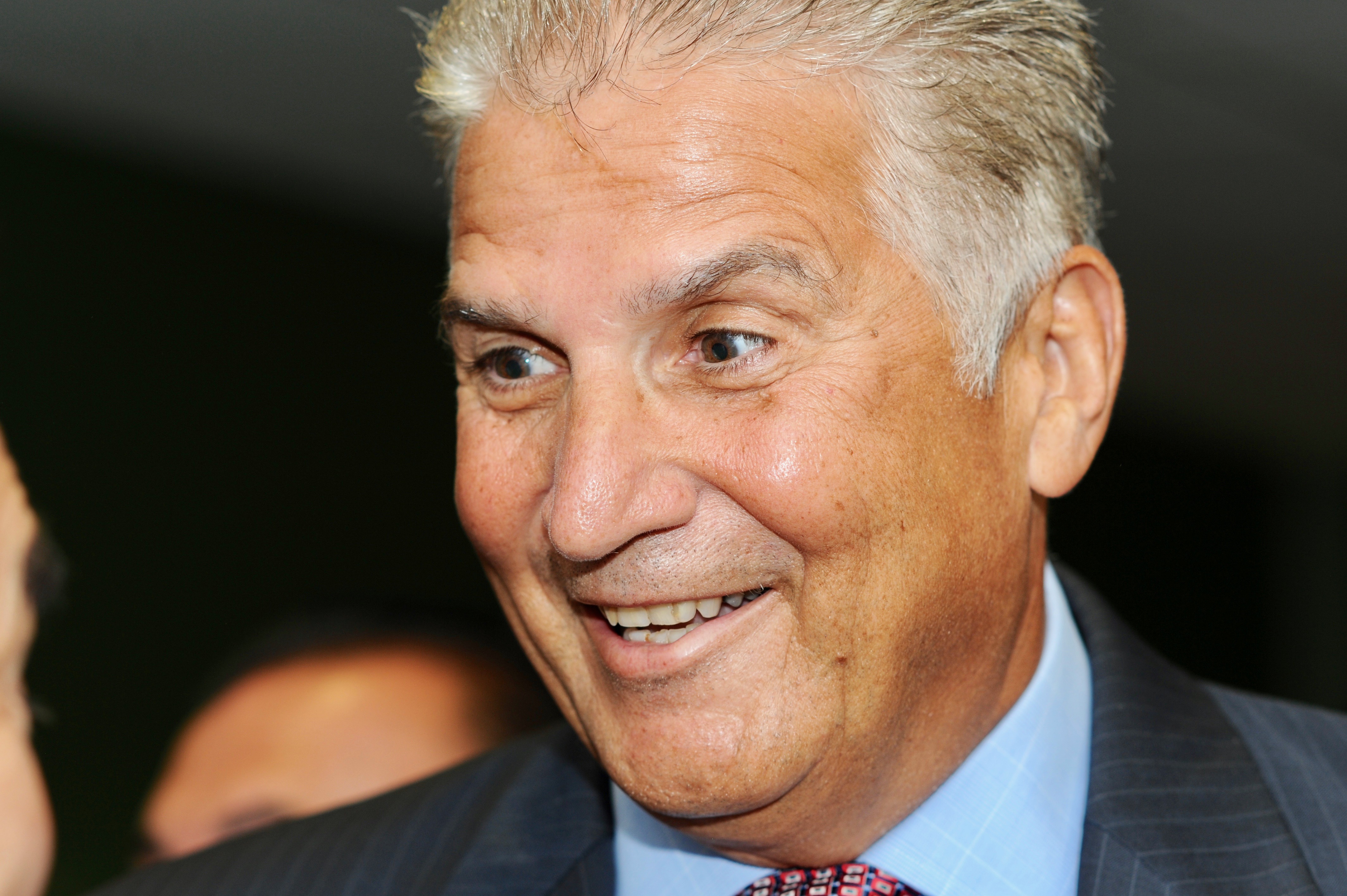 Essex County College is in danger of losing its accreditation and could close if that happens, the New York Times reports. Allegations of serial mismanagement and potentially criminal wrongdoing have been swirling, according to the article, and a group of religious leaders says the blame lies with a college vice president with ties to Joseph DiVincenzo — the Essex County executive and Democratic political boss — and trustees he appointed who are blocking reforms.
Gov. Chris Christie said he would not have pardoned Joe Arpaio, the Arizona sheriff, and spent he morning on various cable news networks throwing some delicious shade at Ted Cruz. And Assemblywoman Maria Rodriguez-Gregg suddenly dropped out of the race for her re-election this November as she continues to handle the fallout of an April DWI arrest in which cops allegedly smelled marijuana in her car.
Quote of the Day: "Senator Cruz is doing all that stuff just because he wants to make himself look important and get himself on TV. Well he decided to get himself on TV again last night with his little baseball hat in the recovery center, trying to look normal — which is hard for him." – Gov. Chris Christie.
Quote of the Day #2: "I'm sorry that there are politicians who seem really desperate to get their names in the news and are saying whatever they need to do that." – Sen. Ted Cruz.
Christie Says He Would Not Have Pardoned Arpaio
Gov. Chris Christie said he wouldn't have pardoned Sheriff Joe Arpaio of Arizona, who was convicted of criminal contempt for ignoring a court order to stop racially profiling and detaining Latinos, some of whom were U.S. citizens.
Christian Hetrick, Observer Read more
Menendez, Prieto Rally to Keep DACA in Place
New Jersey's top Hispanic elected officials joined with activists and supporters Wednesday to urge President Trump to keep two programs designed to help undocumented immigrants stay in the United States legally — the Deferred Action for Childhood Arrivals program, or DACA, and Temporary Protected Status.
Alyana Alfaro, Observer Read more
Rodriguez-Gregg Drops Out of Assembly Race
Assemblywoman Maria Rodriguez-Gregg, a Republican rising star who has been fighting a DWI charge for months, announced Wednesday that she will not run for re-election in November.
Christian Hetrick, Observer Read more
As Essex County College Teeters, a Call to End Turmoil
A group of New Jersey religious leaders is calling for change at a public community college in Newark that is teetering on the brink of losing its accreditation after years of mismanagement and turmoil.
New York Times Read more
'Disgusting,' 'ignorant': What GOP, Dems say about legislator with Confederate flag
Disgusting, ignorant, overblown, troublesome, offensive, disrespectful.
That's how other politicians, including several Republicans, said they felt about Assemblyman Parker Space posting to Facebook a photo of him and his wife in front of a Confederate flag before a Hank Williams Jr. concert in Bethel, N.Y.
NJ.com Read more
Chris Christie: Ted Cruz 'disgraceful' for opposing Sandy aid in 2013
Gov. Christie on Wednesday blasted U.S. Sen. Ted Cruz as "disgraceful" for defending his opposition to a federal relief package Congress passed in 2013 in response to Hurricane Sandy, even as Cruz pushes for federal aid now amid the flooding and wreckage wrought by Hurricane Harvey in Texas.
Inquirer Read more
Bob Menendez trial: Prosecutors preview their strategy
One week before the corruption trial of U.S. Sen. Robert Menendez begins, federal prosecutors on Wednesday filed a 30-page brief previewing the arguments they'll make and anticipating some of Menendez's likely defenses.
The Record Read more
NJ Transit workers are abusing family leave time, agency audit says
The U.S. Department of Labor is investigating NJ Transit for widespread abuse of the federal Family Medical Leave Act, NJ Advance Media has learned.
NJ.com Read more
Frelinghuysen key to saving EPA, environmentalists say
A coalition of environmental groups drew a large crowd to the Parsippany-Troy Hills Library Main Branch on Tuesday night to discuss cuts to the Environmental Protection Agency and other environmental agencies proposed by President Donald Trump.
Daily Record Read more
Lawsuit: Guadagno running mate said group wanted to turn town into 'little Jerusalem'
Carlos Rendo, the Republican nominee for lieutenant governor and mayor of Woodcliff Lake, allegedly said an Orthodox Jewish organization wanted to turn his town into a "little Jerusalem" and helped block the group's attempts to build a new worship center, according to a lawsuit.
Politico Read more