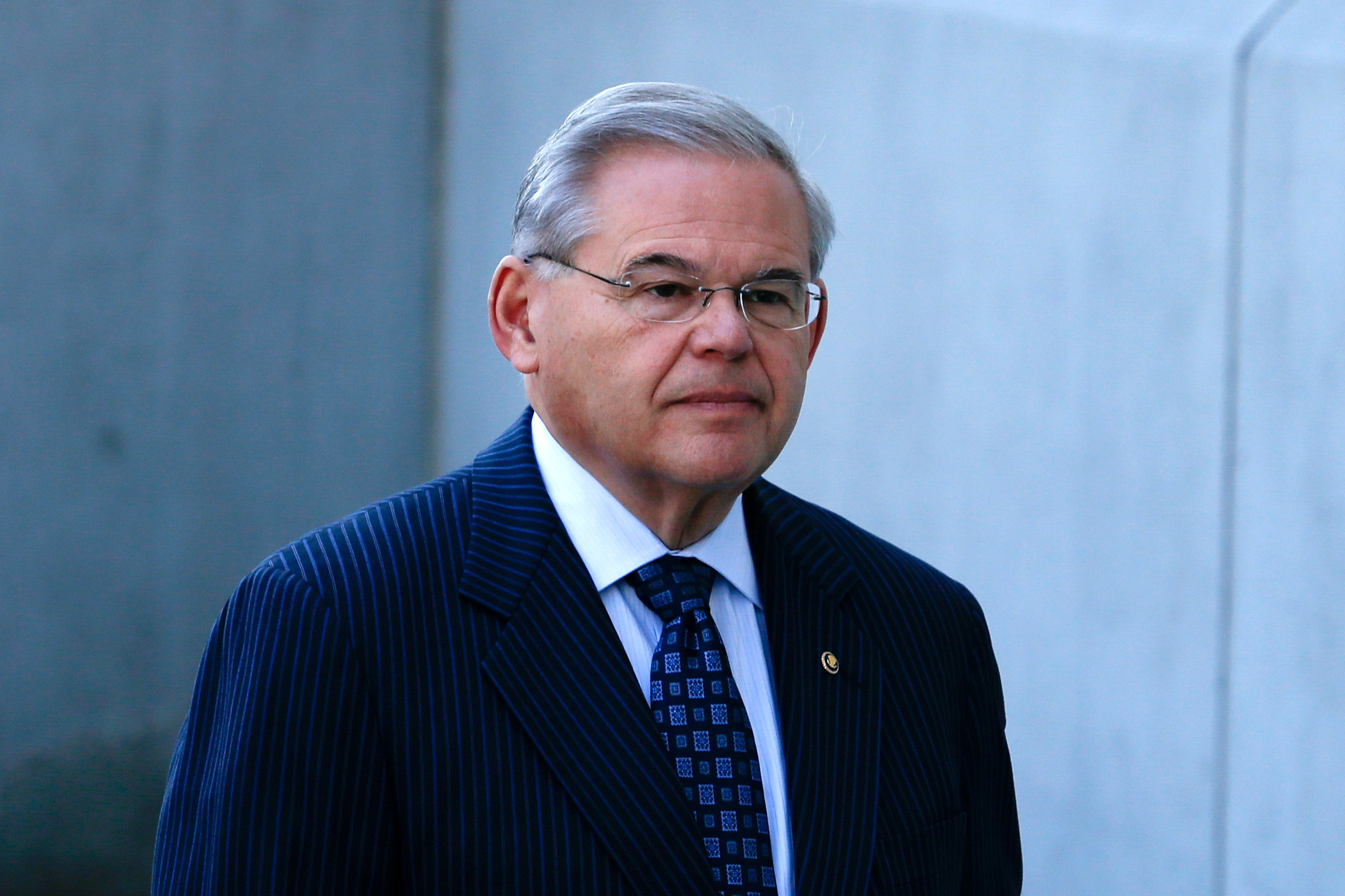 Jury selection is scheduled to start today in Sen. Bob Menendez's corruption trial, and the senator's lawyers will likely scrutinize everything from party affiliation to social media accounts of prospective jurors.
Gov. Chris Christie, back from vacation, criticized President Trump's response to the deadly violence in Virginia earlier this month, calling it a mistake to blame "both sides" for the incident as Trump had done. Christie also lit into Democrat Phil Murphy's $1.3 billion tax plan, calling it a "huge mistake."
And Steve Lonegan — the bad boy of New Jersey conservative politics — is eyeing yet another run for office.
Quote of the Day: "I think, in my view, that the president's comments about both sides were a mistake. They shouldn't have been said and I certainly wouldn't have said them." – Gov. Chris Christie.
Christie: 'The President Is Not Racist'
Gov. Chris Christie on Monday criticized President Trump's reaction to the deadly protests in Charlottesville, Va., calling it a mistake to say the violence came from "many sides" at a rally organized by white supremacists and neo-Nazis.
Alyana Alfaro, Observer Read more
Christie Blasts Murphy's Proposed $1.3 Billion Tax Hikes
Gov. Chris Christie argued on Monday that Democratic gubernatorial nominee Phil Murphy's proposal to raise $1.3 billion in taxes on millionaires, large businesses and marijuana users would likely snowball into higher taxes for New Jersey's middle class.
Alyana Alfaro, Observer Read more
Steve Lonegan Saddling Up for Another Campaign
Perennial Republican candidate Steve Lonegan is planning yet another run for office. Lonegan, the conservative firebrand and former Bogota mayor, said he will make an announcement regarding New Jersey's 5th congressional district at 11 a.m. Thursday at the Marriott Courtyard in Paramus.
Christian Hetrick, Observer Read more
NJ Nonprofit Pulls Event from Trump Golf Club After Charlottesville
A New Jersey nonprofit will not go through with an event at President Trump's golf club in Colts Neck following the president's controversial comments blaming "both sides" for deadly violence at a neo-Nazi rally in Charlottesville, Va., this month.
Christian Hetrick, Observer Read more
GOP divided over Trump's Ex-Im Bank nomination
President Donald Trump's nomination of former Rep. Scott Garrett to lead the Export-Import Bank has opened up yet another front in the Republican Party's civil war.
Politico Read more
Pennacchio named Senate GOP whip
Sen. Joseph Pennacchio, who represents Morris, Essex and Passaic county towns in the 26th District, has been named whip within the Senate Republican caucus leadership, according to Senate Republican Leader Tom Kean Jr.
Daily Record Read more
New Jersey Is Front Line in a National Battle Over Bail
Less than a year after New Jersey established a sweeping new law that all but eliminated cash bail, the state has found itself facing a challenge familiar to others that have overhauled their bail systems: an energetic legal attack from the bail industry.
New York Times Read more
Is this the last hurdle to legalizing pot in N.J. if Murphy wins?
Phil Murphy, the Democratic nominee who's heavily favored to win this year's race for New Jersey governor, has promised to bring legalized marijuana to the state if he's elected. But at least one obstacle has threatened to stand in his way: President Donald Trump's administration.
NJ.com Read more
American Dream Meadowlands work crew to reach 3,000 at peak, developer says
About 600 construction workers are now on site at American Dream Meadowlands each day, an executive with the developer said Monday – and that number will keep increasing until the peak of 3,000 workers per day is reached in late 2018.
The Record Read more
5 other jobs Christie may land after being out at WFAN
So now we know Gov. Chris Christie won't be the one to succeed sports-talk radio icon Mike Francesa at WFAN. But he'll still need a job when he leaves office in January.
NJ.com Read more
How did Christie do on WFAN? What experts say might surprise you
Radio industry experts say they're not surprised Gov. Chris Christie won't take over the microphone for sports-talk radio legend Mike Francesa on New York City station WFAN.
NJ.com Read more
From clerks to Christie: What these 40 people in state government earn
So how much does it pay to work for state government and state-funded colleges and authorities in New Jersey? Depends on what job you want.
NJ.com Read more
Roosevelt needs state intervention after councilman resigns, citing 'improper' code enforcement
State intervention is necessary after a week in which two council members and the mayor resigned over in-fighting and a third council member stepped down complaining of "improper" code enforcement.
Asbury Park Press Read more