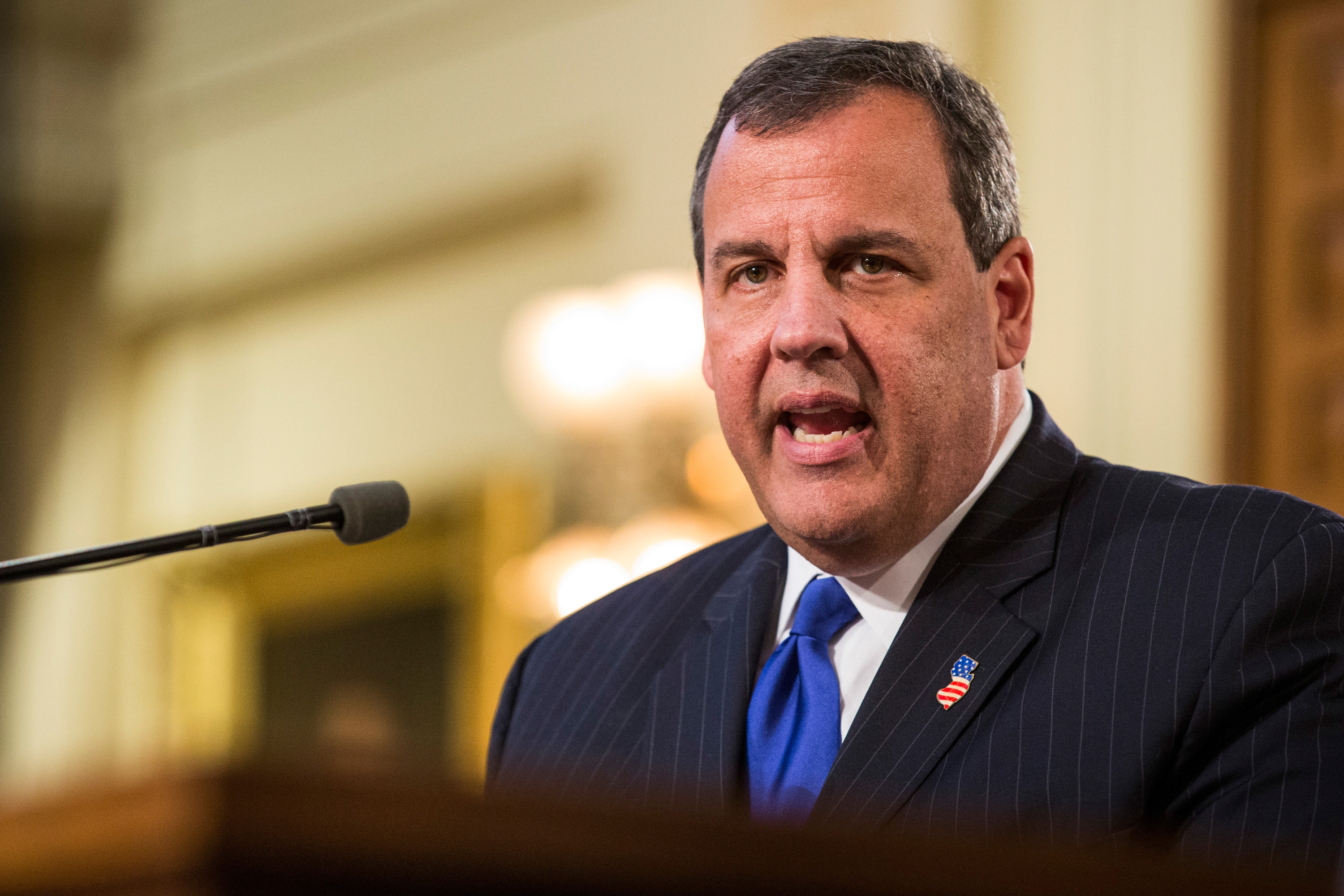 The racial violence in Charlottesville, Virginia – where one person was killed and dozens were injured – sparked an immediate reaction in New Jersey, as elected officials denounced white supremacists and residents gathered for weekend rallies.
Gov. Chris Christie condemned "the racism and violence of white nationalists" and said "everyone in leadership must speak out," perhaps prodding President Trump to say more. Trump was widely criticized for his equivocal response to the violence that didn't directly criticize white supremacists. Sen. Cory Booker said Trump showed "hateful hypocrisy" in failing to call out the hate groups.
The two major gubernatorial candidates also condemned the violence. Democratic nominee Phil Murphy said it was "the result of when hate and bigotry are given a wink & nod by the president & those around him." Republican nominee Kim Guadagno said "We must all condemn violence and white supremacists."
Quote of the Day: "The evil of hatred isn't just the overt torch-bearing bigots in Virginia. The evil of hate is also the ignorance that breeds it, the apathy that sustains it and the Trump-like rhetoric that gives it license to flourish." – Cory Booker in a lengthy statement posted on Facebook.
Murphy Opens 3-to-1 Fundraising Lead Over Guadagno
Democrat Phil Murphy has widened his fundraising lead over Republican Kim Guadagno, taking in three times more public matching funds for his gubernatorial campaign so far.
Christian Hetrick, Observer Read more
Meet Seth Kaper-Dale, the Green Party Candidate Running for NJ Governor
The Rev. Seth Kaper-Dale — a Protestant minister from Highland Park — is running as the Green Party's candidate for governor in New Jersey's world of highly organized and dominant political parties.
Alyana Alfaro, Observer Read more
NJ GOP Rearranges Assembly Leadership Team
A new wave of New Jersey Republicans in the state Assembly is preparing to take leadership positions next year.
Alyana Alfaro, Observer Read more
Christie, governor hopefuls denounce white supremacists
New Jersey's governor and the candidates hoping to succeed him in this year's election are denouncing white supremacists in the aftermath of the violent clashes in Virginia.
Associated Press Read more
Booker: Trump showed 'hateful hypocrisy' in Charlottesville response
U.S. Sen. Cory Booker on Sunday morning said President Donald Trump demonstrated "hateful hypocrisy" in failing to call out white supremacists involved in violent protests in Charlottesville that left one dead and at least 19 injured.
NJ.com Read more
Former Senate President John Russo, Ocean County Democrat leader, dies
Former Senate President John Russo, the father of the state's death penalty law and a man who defined Ocean County politics for two decades, died late Saturday night after battling an illness. He was 84.
Asbury Park Press Read more
MacArthur and Meadows working on ACA stabilization package
Reps. Tom MacArthur and Mark Meadows are working together on an individual market stabilization package, according to a senior GOP aide. It will include funding for the Affordable Care Act's cost-sharing reduction payments to insurers, although it's unclear for how long.
Axios Read more
Why this N.J. lawmaker is backing analysts he blasted in Obamacare fight
Rep. Tom MacArthur questioned the analyses by the GOP-led Congressional Budget Office that refuted Republican claims that their alternative to the Obamacare would expand coverage, lower premiums and protect those with pre-existing conditions.
NJ.com Read more
Marijuana politics emerge as 2020 flash point
Between a sweeping new package of legislation introduced last week by one of the top Democratic presidential prospects and, on the other end of the spectrum, Attorney General Jeff Sessions' vigorous opposition to recreational use of marijuana, the debate over legalization of cannabis is about to receive a full airing on the presidential campaign trail.
Politico Read more
Why some Jewish groups aren't happy with Cory Booker
U.S. Sen. Cory Booker, the biggest recipient of pro-Israel money when he ran for the Senate, disappointed many members of the pro-Israel community when he voted in support of the Iran nuclear deal.
NJ.com Read more
CSX lobbied Christie officials before he vetoed oil-train bill
CSX Transportation lobbied New Jersey officials to oppose legislation to increase the transparency of oil train movements in the state before Gov. Chris Christie vetoed the bill last month.
The Record Read more
25 NJ Transit workers who made more than $75K in overtime last year
NJ Transit has quite a few rank-and-file employees who earned more than $75,000 each in overtime in 2016. In some cases, they take home a bigger paycheck than their boss.
NJ.com Read more
New Candidate Harris Steps Forward in CD11's Developing Democratic Primary
Democrat Tamara Harris of Verona wants to run for Congress in the 11th District, joining an already crowded field of hopefuls intent on battling incumbent U.S. Rep. Rodney Frelinghuysen (R-11).
Insider NJ Read more
Planning for Trans-Hudson Tunnel Chugs Ahead
While still dogged by major funding questions, the planning process for a proposed new trans-Hudson rail tunnel is moving forward this month with public review of the latest draft of the tunnel's alignment and its potential impact on the environment.
NJSpotlight Read more
Stile: Democratic lobbyist Pascrell invested heavily in Republican Corrado
Democratic Party lobbyist Bill Pascrell III's support of Republican state Senate candidate Kristin Corrado was evident after a cursory read of Corrado's campaign filings with the state Election Law Enforcement Commission. But a closer look reveals a more extensive financial backing for Corrado, currently the Republican Senate nominee for the 40th Legislative District seat.
The Record Read more