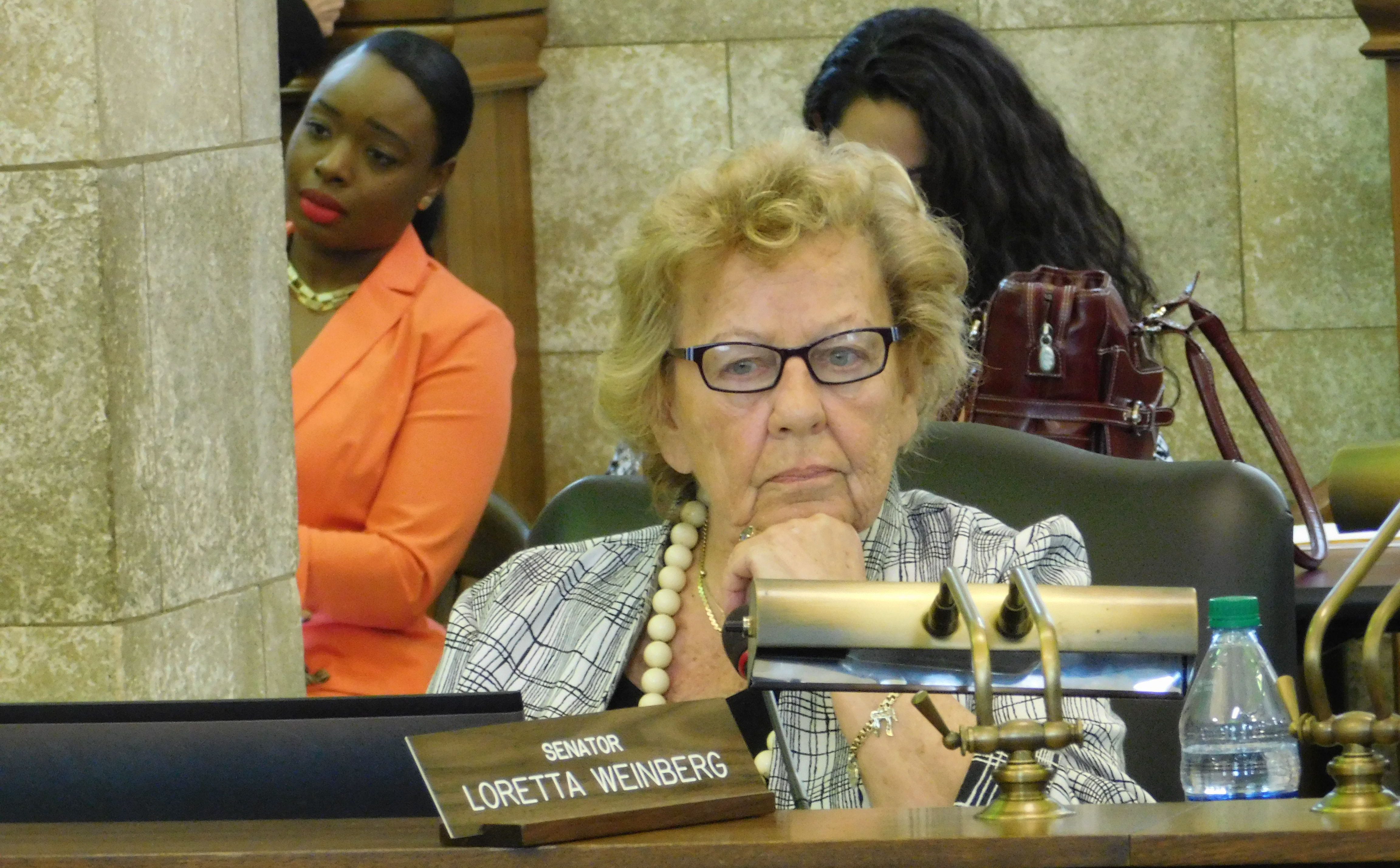 Activists and lawmakers are triying to ramp up pressure for an override of Gov. Chris Christie's veto of a bill requiring rail companies to increase transparency about the movement of oil trains in the state. Activists say the bill would help prevent an environmental disaster in case of a train derailment. The Senate has a voting session scheduled for Friday, but Senate Majority Leader Loretta Weinberg (D-Bergen) — a bill sponsor — said it was "iffy" whether there were enough votes for a veto override.
Jury selection started for the corruption trial of Sen. Bob Menendez and 10 jurors were chosen out of 12 and four alternates. The jury selection process is scheduled to continue on Wednesday, and the trial itself is set to start Sept. 6.
Sen. Jim Whelan, a former Atlantic City mayor, died Tuesday at the age of 68. He was remembered as a longtime public servant who dedicated his life to helping revitalize Atlantic City.
Quote of the Day: "Jim was a true friend, a confidant and champion for the people of South Jersey and the entire state. He gave so much of his life to public service, serving as a teacher, a councilman, as mayor, and for more than a decade in the Legislature fighting for policies to help improve the lives of the residents of the state. He was a man of integrity and honor, and he was a friend to all of us." — Senate President Steve Sweeney.
NJ Senator Jim Whelan, Former Atlantic City Mayor, Dies at 68
Jim Whelan, a longtime political leader who represented Atlantic City as councilman, mayor, assemblyman and state senator, died on Tuesday. He was 68.
Christian Hetrick, Observer Read more
First 10 Jurors Chosen for Menendez Trial
Jury selection kicked off on Tuesday for the corruption trial of Sen. Bob Menendez, the New Jersey Democrat facing charges that he accepted bribes from his top donor, Florida eye doctor Salomon Melgen, in exchange for favors.
Alyana Alfaro, Observer Read more
Activists, lawmakers rally for override of Christie's oil train veto
Community activists and state and local officials rallied Tuesday in Teaneck in support of overriding Gov. Chris Christie's veto of an oil train transparency bill, which if successful would be the first in his two terms in office.
The Record Read more
Abbe Lowell faces his toughest challenge yet in Menendez trial
Defense attorney Abbe Lowell, who has emerged as a fixture in criminal cases involving high-profile Washington politicians, is staring down one of his toughest challenges yet: helping a sitting United States senator beat a slew of federal bribery charges.
Politico Read more
Booker, Menendez question Trump decision on rule for drivers
The engineer of a New Jersey Transit train traveling at more than twice the speed limit when it smashed into Hoboken Terminal last September was diagnosed last with sleep apnea. After the accident, the U.S. Transportation Department drafted a rule requiring railroads and trucking companies to test employees for sleep apnea if symptoms were observed…But under President Donald Trump, federal officials withdrew the proposed rule, leading U.S. Sens. Cory Booker and Robert Menendez (D-N.J.) to seek an explanation.
NJ.com Read more
Murphy Blasts Christie's Economic Record in NJ
Democratic gubernatorial nominee Phil Murphy said that Gov. Chris Christie lacks "any credibility on the economy," a response to Monday statements made by Christie that Murphy's plan to boost taxes $1.3 billion will increase costs for New Jersey's middle class.
Alyana Alfaro, Observer Read more
Do you have a right to bail? Critics attack N.J. bail overhaul enacted by Christie
In the first six months after New Jersey overhauled its criminal justice system in January, court officials say, just 17 defendants out of thousands of cases were given the option of posting bail while awaiting trial.
NJ.com Read more
How N.J.'s most dangerous city is trying to stop police shootings
It was the middle of the night when Camden County Police Lt. Kevin Lutz got a text from one of the officers he trained.
NJ.com Read more
Christie says Army-Navy will play at MetLife for 20th anniversary of 9/11
– Gov. Chris Christie on Tuesday announced that the annual Army-Navy football game will be played in MetLife Stadium in 2021 to commemorate the 20th anniversary of the 9/11 attacks.
NJ.com Read more
On the bungled Trump transition, Christie can say 'I told you so'
If he who laughs last laughs best, Chris Christie has to be having some of the best laughs of his life right about now.
NJ.com Read more
N.J. reporter faces uproar over racially charged poetry
A local newspaper reporter's poems criticizing the Black Lives Matter movement and using the term "bigots in black face" to denounce critics of Confederate memorials are causing a stir in Jersey City and leading to calls for his dismissal.
NJ.com Read more