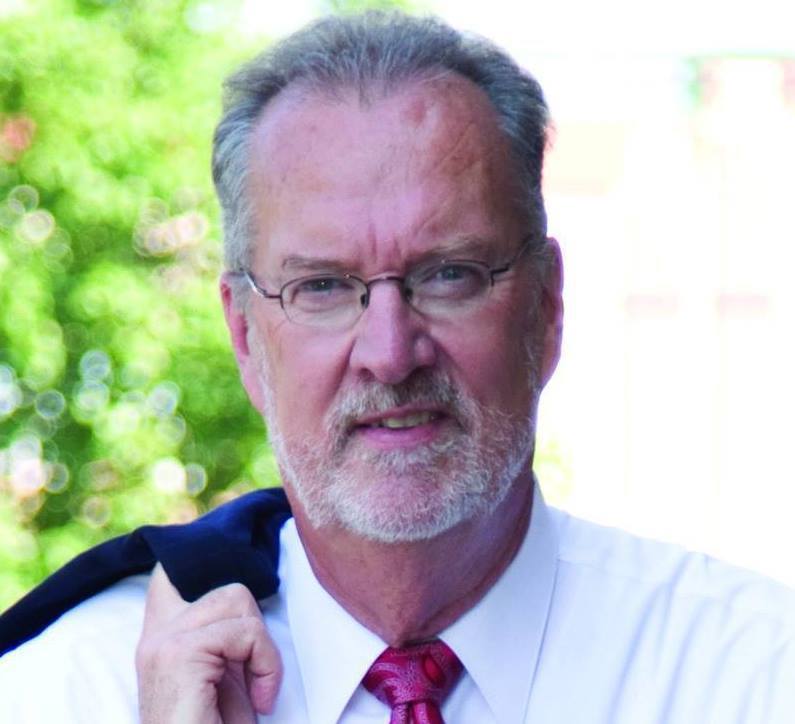 Jim Whelan, a longtime political leader who represented Atlantic City as councilman, mayor, assemblyman and state senator, died on Tuesday. He was 68.
Whelan had undergone surgery in July to remove a cancerous growth from his kidney. The surgery was a success, he said at the time, although he was readmitted to the hospital weeks later for complications from blood thinners, according to a July 31 post on his Facebook page.
The senator suffered a fatal heart attack on Tuesday as he was preparing to be interviewed for a Netflix documentary about Atlantic City, according to a statement from his office.
Whelan (D-Atlantic) dedicated his life to Atlantic City, where he served as mayor for a decade and remained until his death. He was a city lifeguard as a teenager, took a job as a school teacher in 1977 and was first elected councilman in 1981. He became the city's mayor in 1990 and served until 2001, overseeing the resort during its heyday as an East Coast gambling mecca.
"He was such a presence for such a long period of time. It's hard to believe he's gone," said Atlantic County Executive Dennis Levinson, a Republican who said he knew Whelan for roughly 50 years. Levinson called Whelan's death a "devastating loss" to the region.
"Jim was a very decent individual and he worked hard. He loved Atlantic City. And he was just a fine guy. He will be sadly missed," Levinson said. "Even though we were on other sides of the aisle, we always had mutual respect for each other and always remained friends. We could have a beer together."
Whelan was passionate about Atlantic City, and as mayor he worked to increase public investments in projects such as a convention center, a minor league baseball stadium, road improvements to beautify the city's entryways and a three-block shopping and entertainment district now known as The Walk.
"I will always appreciate Jim's guidance when I first became mayor and showing me the ropes my first few months," Atlantic City Mayor Don Guardian said. "He took me under his wing like a big brother."
He sparred with Donald Trump — then a casino magnate — battling the future president on a host of issues. "I think his personality that people are experiencing on the campaign trail is something that we experienced here in Atlantic City. I experienced it firsthand. He can be obnoxious," Whelan told the Press of Atlantic City in 2015.
As a state lawmaker, Whelan worked to give the state more control of the city's affairs, ultimately supporting a 2016 law that led to a state takeover of the city's finances after a recent brush with bankruptcy.
"He was a great guy for the city and his body of work in politics speaks for itself," said City Council President Marty Small, who opposed the takeover but called Whelan his political mentor.
Small recalled a time when he worked for then-Mayor Whelan and was offered a job at the Boys and Girls Club. Small asked Whelan what to do, and Whelan told him that, as mayor, he'd like to see him stay. But as a friend, Whelan told him to take the offered job, a better opportunity.
"That showed a lot," Small said. "I'm just thankful he played a part in who I am today. There are a lot of things that he did for me outside of his political office that I'll always be appreciative of."
Whelan, who announced he would retire at the end of his term, was talking to people about policy and politics hours before his death and just weeks after recovering from surgery, said his spokesman, Michael Suleiman.
"Jim was a passionate son of a gun," Suleiman said. "I know sometimes it's easy to criticize someone as a career politician. But he was a lifelong public servant. He was proud of that."
In Trenton, Whelan had a reputation as a thoughtful and respectful lawmaker. He did not shy away from taking unpopular positions at times. "He was the only South Jersey Senate Democrat to stand up for marriage equality in [2010], before it was fashionable," Josh Zeitz, who served as a spokesman for former Gov. Jon Corzine, wrote on Twitter.
Officials from across the state mourned Whelan's death. Senate President Steve Sweeney (D-Gloucester) called him "a true friend, a confidant and champion for the people of South Jersey and the entire state."
"Jim was rarely one to raise his voice, but was a dogged advocate for Atlantic City, a city he loved dearly, and was determined to see it thrive," Sweeney said in a statement. "He was the author of many of the initiatives that have helped to revitalize Atlantic City and will be remembered for that work for generations to come.  He will be missed dearly by all of us who knew him, but his loss will also be felt by the entire state."
"The sudden and unexpected passing of Sen. Jim Whelan is an enormous loss to the people of Atlantic City, his district and all of the State of New Jersey," Gov. Chris Christie said in a statement. "During my nearly eight years in Trenton, I came to know Jim as a forthright and honest leader who's word was his bond. While we did not always agree on policy, he was always willing to listen and reason together. The current comeback of Atlantic City is due in no small part to the efforts and passion of Jim Whelan."
Whelan is survived by his wife, Kathy, and his son, Richard.
"Jim will, of course, be remembered as a fierce and greatly successful advocate for Atlantic City and the entire Jersey Shore," said U.S. Rep. Donald Norcross (D-1), who served in the state Senate with Whelan. "His colleagues will also remember his dry wit, good nature and competitive spirit, especially when it came to his beloved local sports teams and the students he mentored."
Update (Aug. 23): Whelan's office released a statement on Wednesday morning detailing the senator's cause of death. This story has been updated.