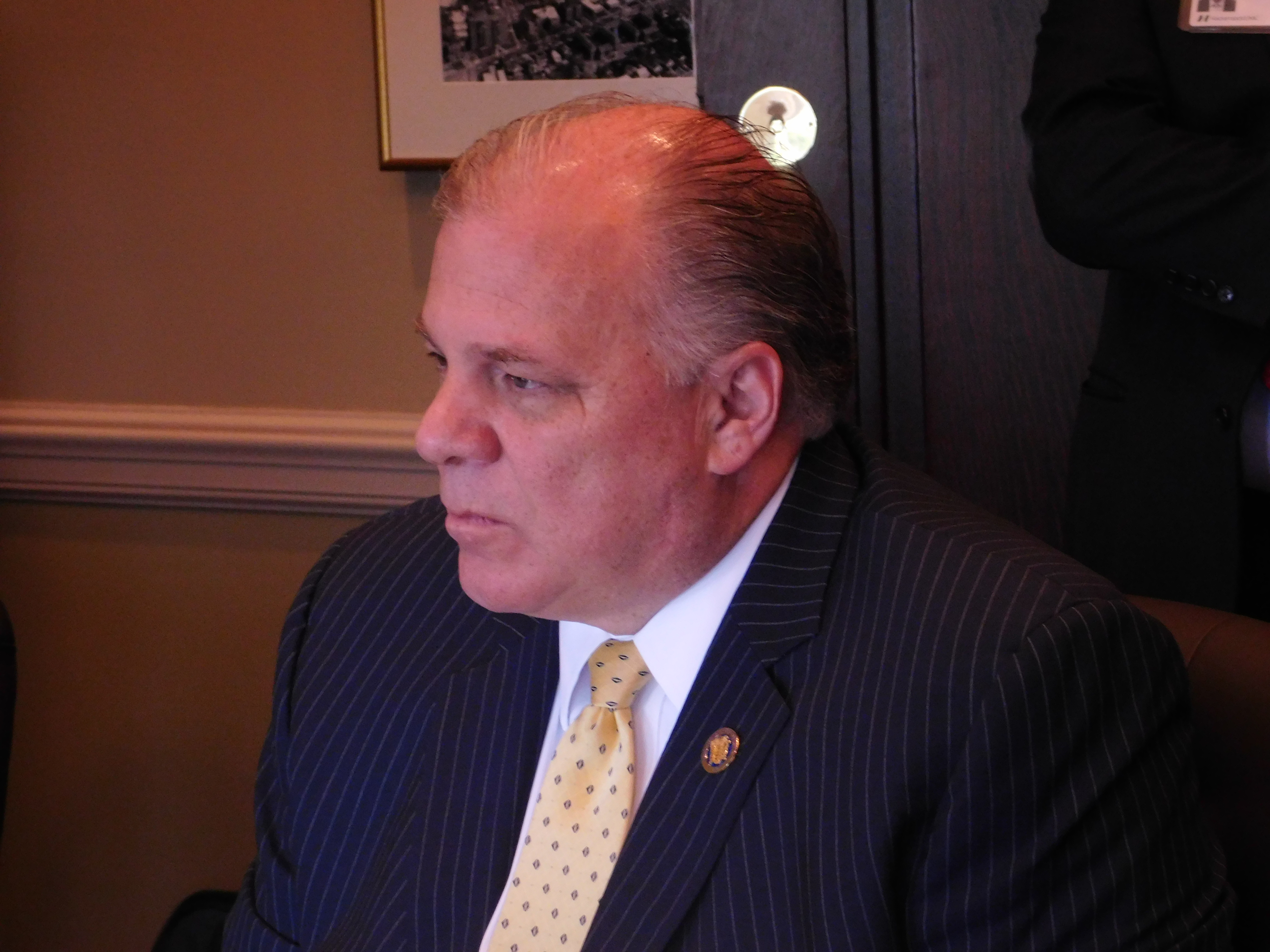 The New Jersey Education Association's political action committee released a list of endorsements on Monday for November's legislative elections, in which all 40 state Senate seats and all 80 state Assembly seats are on the ballot.
The group released 97 endorsements in state legislative races, many of those split between Republican and Democratic candidates. Usually, NJEA PAC aligns itself with Democrats and endorsements are rarely issued for Republicans.
Endorsements from the group — New Jersey's largest teacher's union, with over 200,000 members — come with significant financial support. Their 527 group, Garden State Forward, was the highest-spending outside group in the June primary, spending $640,574 statewide.
"As we finally exit the Christie era and work to rebuild our state, it is imperative that we elect pro-public education and pro-public employee candidates," said NJEA President Wendell Steinhauer in a statement. "NJEA members have always been active participants in the political process, but now more than ever, we all realize the consequences of electing politicians who do not share our priorities or our values.
In the 2nd legislative district, the retirement of veteran state Sen. Jim Whelan (D-Atlantic) has created a competitive race. NJEA endorsed Republican Chris Brown, currently an assemblyman, over the Democratic candidate, Freeholder Colin Bell. That decision is a reversal of the group's 2015 endorsement in which it backed Bell over Brown for Assembly.
The group also doubled down on an earlier endorsement of Republican Fran Grenier over incumbent Senate President Steve Sweeney (D-Gloucester) in the 3rd legislative district. Sweeney and the NJEA have long been embroiled in a bitter feud due to pension funding disputes. The race in that district has already driven up spending. The NJEA's Garden State Forward and New Jerseyans for a Better Tomorrow, a super PAC that supports Sweeney, have already spent about $1 million on TV ads, the Philadelphia Inquirer reported on Monday. Ahead of the June primary, Garden State Forward spent $317,800 in Sweeney's district alone.
Other endorsements for Republicans include: Christopher Connors for Senate and Brian Rumpf for Assembly in the 9th District, incumbent Assemblyman Ron Dancer in the 12th, Sean Kean for Assembly in the 30th and Kristin Corrado for Senate in the 40th.
In the 11th District, where Vin Gopal is challenging incumbent Republican Jen Beck for state senate, NJEA endorsed Gopal for Senate and his running mates Eric Houghtaling and Joann Downey for Assembly. This year, Republicans are trying to reclaim the district in the Assembly since Houghtaling and Downey beat out incumbents Mary Pat Angelini and Caroline Casagrande in 2015.
In addition to the legislative endorsements, NJEA PAC endorsed former U.S. Ambassador to Germany Phil Murphy for governor in May. Murphy is the Democratic nominee.
For the full list of endorsements, click here. NJEA decided on the endorsements based on the recommendations of local interview teams from each of the various legislative districts.