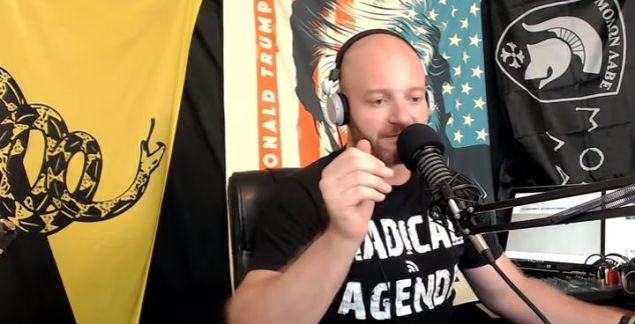 Add OkCupid to the list of tech companies taking a stand against hate.
The site announced on Twitter Thursday afternoon that a user alerted them that white supremacist Chris Cantwell was using the platform. Then came the mic drop: "Within 10 minutes we banned him for life."
"There is no room for hate in a place where you're looking for love," the site added.
OkCupid then shared a link to its feedback page, on which users can report suspicious activity.
Melissa Hobley, OkCupid's chief marketing officer, told the Observer that the user reported Cantwell after being contacted by him. The site's "amazing" moderation team then shut down his account.
Cantwell was one of the organizers of last weekend's Unite the Right rally in Charlottesville, Va., which turned deadly when 32-year-old Heather Heyer was killed in the violence. He went viral this week after a video of him uncontrollably sobbing in terror at the thought of being arrested was posted online.
Facebook, Reddit, Google and GoDaddy have taken similar steps to combat white supremacy in recent days.
OkCupid is taking a stand against other types of harassment as well. Last week it added a new feature that makes all current and prospective users pledge that they won't send unwanted sexually explicit messages on the app.
The pledge and OkCupid's action against Cantwell are part of the app's new mission to help users stay "safe AF…because you're better than a dick pic."