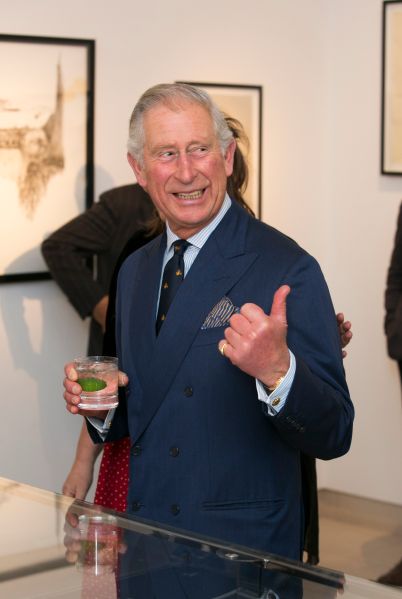 The world was a very different place 20 years ago: Almost no one had an email address, only foreign policy geeks had heard of al-Qaeda, and people actually liked bankers. A lot has changed since 1997, but some things have remained the same. One such thing is the unpopularity of Prince Charles, who will become king when his mother Queen Elizabeth II dies.
He describes himself as a widower, but that isn't really true. His first wife, Princess Diana, did die, but he divorced her a year before her death on August 31, 1997. They separated in 1992, and all sides accept that Charles cheated on her for years with his current wife, Camilla.
While the Queen enjoys colossal public support, a poll from YouGov found just 36 percent of the public think Charles has made a positive contribution to the monarchy. Just 14 percent of the public want to see Camilla as queen.
The Prince's second wife's ratings are so low that she doesn't use her title, the Princess of Wales, for fear of stepping on Diana's legacy. Instead, she is styled the Duchess of Cornwall. She will become queen when Charles becomes king, but looking at these numbers she will probably feel unable to use that title either.
In America, there is often a misunderstanding about how the British monarchy works. Some Americans think it is easy to skip a generation and make William the next king. On the contrary, Charles automatically becomes king when the queen dies. Any deviation from that would require a change in the law along with Charles' consent to an abdication.
In short, this will never happen.
Over the past few weeks, the press has speculated that the Queen might effectively retire on her 95th birthday. She would not abdicate—she believes the last abdication killed her father—but there could be a regency in which Charles takes charge while she keeps the title.
This would make sense because it would give Charles time to "bed in" before officially becoming king. It would also solve the problem that the Queen is likely to slow down before her death, making public appearances like the State Opening of Parliament difficult.
However, three separate royal sources told this weekend's Sunday Times that this option was not being seriously considered. The Queen is unlikely to retire because she would probably see this as a de facto breach of her religious vow to serve the country until she dies.
Instead, Charles, who is now 68 years old, will have a relatively short tenure as king, taking the job long after retirement age. But his unpopularity could still do tremendous damage to the institution.
The British throne extends to 16 countries, some of which would seriously consider abolishing the monarchy after the Queen's death. For example, New Zealand's government effectively ruled out a referendum on becoming a republic during the Queen's life, but a poll showed that 59 percent would vote for one after her death.
The Queen is also head of the Commonwealth, a kind of United Nations for former British colonies. She holds this role for life, but it is an elected position. When she dies, Charles would have to run for office, and he may well lose.
It is perfectly conceivable that Charles could preside over the greatest shrinking of the power of the British monarchy in its history. Admittedly, the current queen lost a huge amount of power, but this was due to the process of decolonization. The realms she rules are the ones that have consented to remain under the British crown.
There is some light at the end of the tunnel. The same YouGov poll showed Prince William enjoys the support of 78 percent of the British public. His wife, Kate, is backed by 73 percent and Prince Harry is at 77 percent, presumably driven by his military service in Afghanistan.
Charles is still widely blamed for his disastrous relationship with Diana, although conspiracy theories about her death appear not to have much traction with his future subjects. Camilla has struggled to make her mark for fear of offending those who will never forgive her for her affair with Charles.
Charles has increased his public profile but appears much happier behind the scenes. The royal household's strongest hand is to use Prince William as the public face of the Charles monarchy in the hope that his numbers drag up his father's.