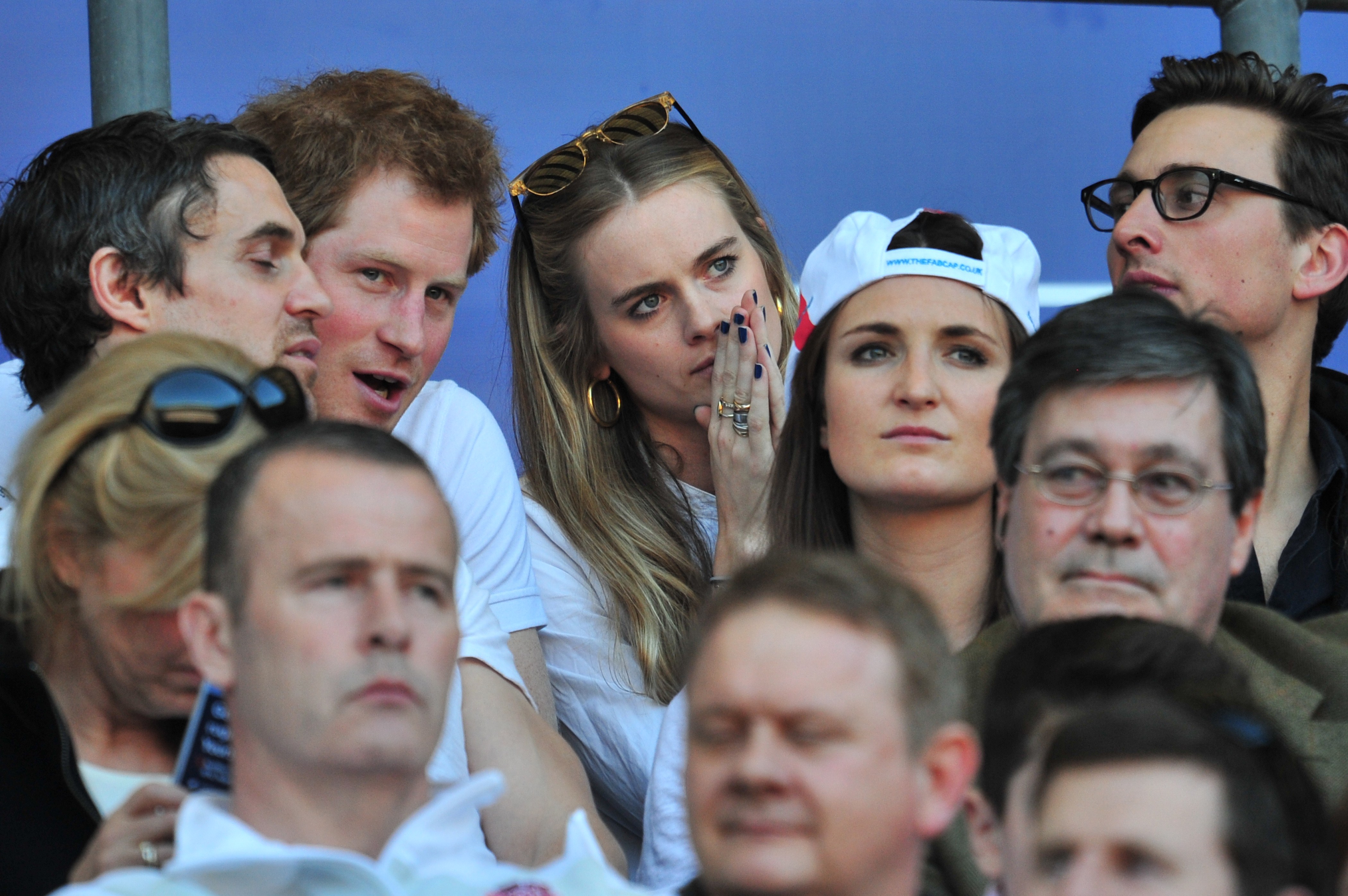 Dating is difficult—for proof, just look at Aziz Ansari, who has built an entire television show around it, or watch the most recent episode of The Bachelorette, including its difficult breakup. But one would imagine (or daydream) that dating a royal might make the entire ordeal feel like a fairy tale…but according to one woman who knows, it's far more demanding and full of expectations. Just ask Cressida Bonas—Prince Harry's former girlfriend is speaking out about their time together and how she's changed since their breakup.
The couple dated for two years, after they were set up by Princess Eugenie and Princess Beatrice. But despite murmurs of a royal wedding, they broke up in 2014. After a few wild years, Prince Harry settled down with American Suits actress and philanthropist Meghan Markle. Bonas is now back with her former boyfriend, Harry Wentworth-Stanley.
In the BBC Radio 4 interview, the socialite and actress discusses her role as George Orwell's second wife in a new play. "I don't think anyone is good or bad," Bonas said of her character, although one could surmise it could be equally said of her conflicted ex. But the conversation didn't revolve entirely around the new play.
"We try and see women in their own right as well as not being overshadowed by the men in their lives. But I wonder if your own personal experience had given you some insight. Of course you received huge amounts of publicity when you dated Prince Harry. Did that give you an insight into having your life defined…by a much more famous man?" the host asked.
"I think it's that thing of being pigeonholed," Bonas responded. "It's incredibly frustrating, especially in the industry that I'm in, but it is the way it is," she continued. Now she's "making a stand and saying no, actually, this is who I am and this is what I want to do." Bonas deftly brought the conversation back to her acting career, proving that while she might not be a royal, she certainly has the decorum expected of one.