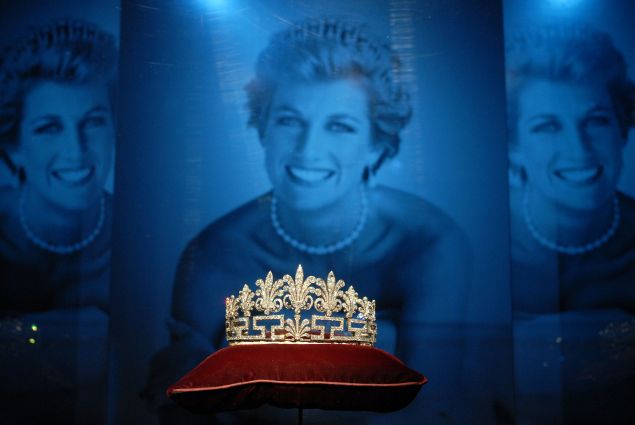 Princess Diana's death 20 years ago today, in a car crash while eluding paparazzi, led to an outpouring of worldwide grief. Interest in the "People's Princess" has continued unabated for the last two decades—#PrincessDiana was a trending topic on Twitter today.
But Diana actually had an effect on technology long before Twitter existed. In fact, her internet impact began moments after her death and affected a resource many of us use every day.
Peter Sokolowski, an editor-at-large at Merriam-Webster, revealed in a tweetstorm today that Diana's death caused the dictionary to start tracking word lookup trends. According to Sokolowski, when the dictionary was first posted online in 1996, the list of frequently looked up words stayed pretty static. Not surprisingly, people often searched for swear words.
But when Diana was killed, the types of words that were looked up immediately changed. People searched for terms like "princess," "paparazzi" and "cortege" (funeral procession).
"This was when we discovered that we could watch the news of the day through the prism of vocabulary," Sokolowski wrote. "It was an amazing discovery."
Sokolowski observed a similar pattern after other celebrity deaths—any word (even a common one like "princess") provoked curiosity when used in such a gruesome context. For example, the word "emaciated" was the top lookup after Michael Jackson's death because of the King of Pop's thin, weak appearance.
The same trend held true for different moments in history. There was a direct correlation between events like Bill Clinton's impeachment, 9/11 and presidential elections and peoples' interest in words associated with them.
This discovery led Merriam-Webster to try several experiments. For example, the dictionary's website once had a feature called Real Time Word, which cataloged lookups as they happened. The running list was actually projected on a wall at Merriam-Webster's headquarters, and the data was also cataloged in a monthly newsletter.
"The dictionary still plays a role in the culture," Sokolowski wrote. "People react immediately to the words in the news. And we had, for the first time, a nuanced and textured view into what makes a person look up a word."
Indeed, the Merriam-Webster website now has a dedicated "Trend Watch" page that comments on dictionary search trends.
And thanks to social media, Merriam-Webster has the ability to comment on news as it happens. The dictionary's Twitter account has gone viral for its reactions to President Donald Trump's frequent spelling errors, educating the commander in chief on the proper spelling of "heal" and reminding him "covfefe" isn't a word.
It's not just politics, however. Merriam-Webster has also become the master of internet slang. It can both clap back at a brand and explain what a clapback is.
And it's all thanks to Princess Di. While her death was undoubtedly a tragedy, Merriam-Webster turned it into a tool to educate millions of people. That's the definition of a legacy.