The British royal family has been facing serious competition lately. First, Prince Harry was challenged by Queen Elizabeth's grandnephew, the rebellious thirst trapper Arthur Chatto. Now, the regal rivalries have escalated, with help from Danish twins Princess Josephine and Prince Vincent, who might be coming for Prince George's tiny throne.
The Danish twins attended their first day of school on Tuesday morning, and wore carefully coordinated ensembles to celebrate. Princess Mary and Prince Frederik's children were snapped looking anxious outside of their new school, with Prince Vincent in tears. Luckily, his mother was on-hand to cheer him up.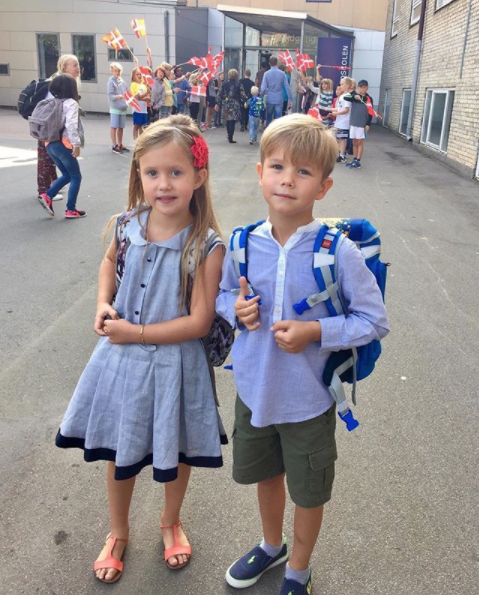 The six-year-olds, born in January of 2011, aren't the only royals at their school, as their siblings Prince Christian, 10, and Princess Isabella, 11, already attend. Hopefully they can provide moral much-needed support for the blurry-eyed Prince Vincent.
The official Instagram page of the palace posted the first day of school photos, with the twins wearing matching blue chambray outfits. Prince Vincent wore navy slip on sneakers, while Princess Josephine opted for millennial pink sandals. Both looked far more casual than Prince George's buttoned up, knee socked look.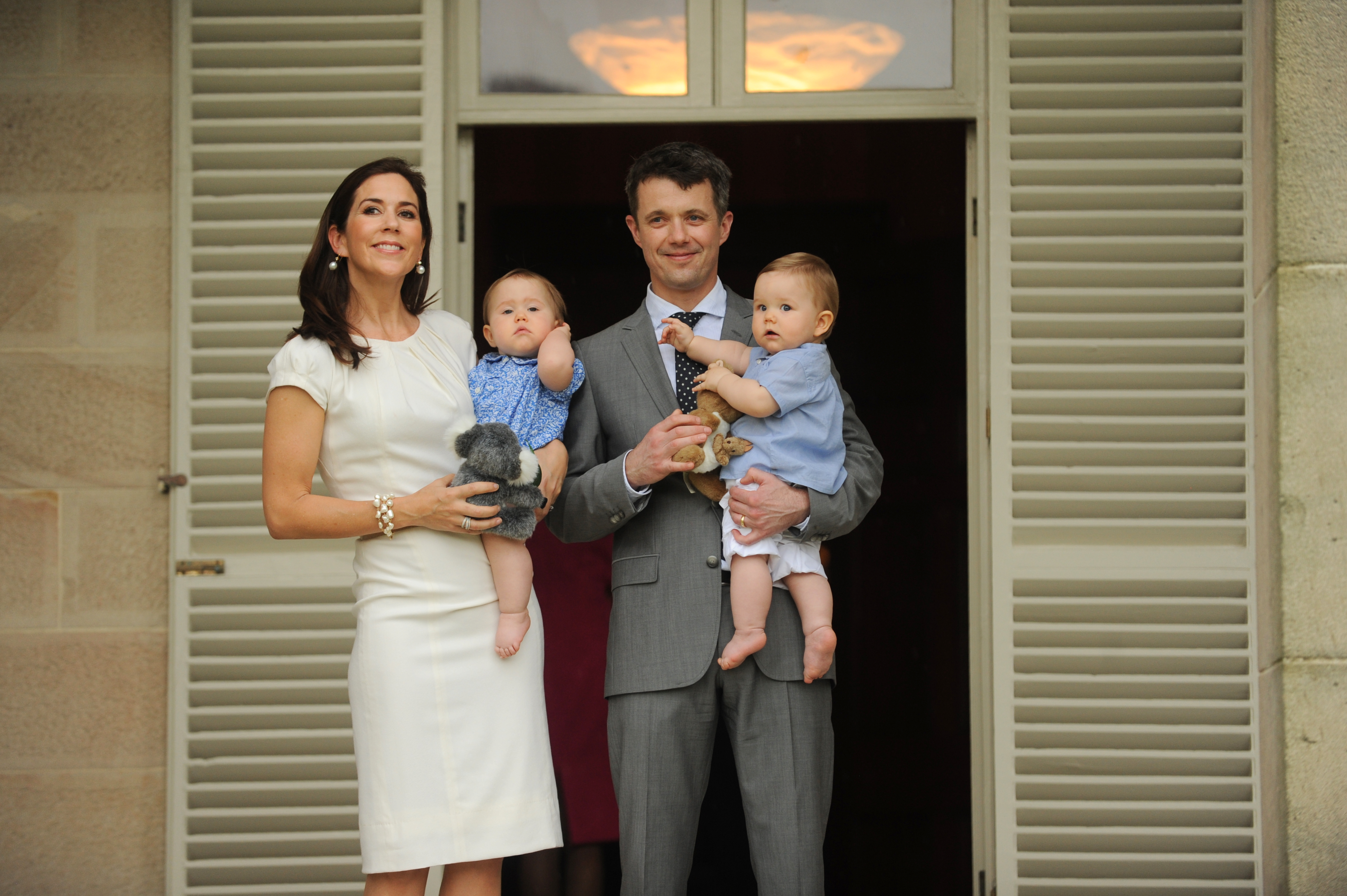 Hopefully, Kensington Palace will release a photo of Prince George with an another enormous backpack to compete. Or maybe the two families will join forces—the tots would make perfect playmates for him and Princess Charlotte.