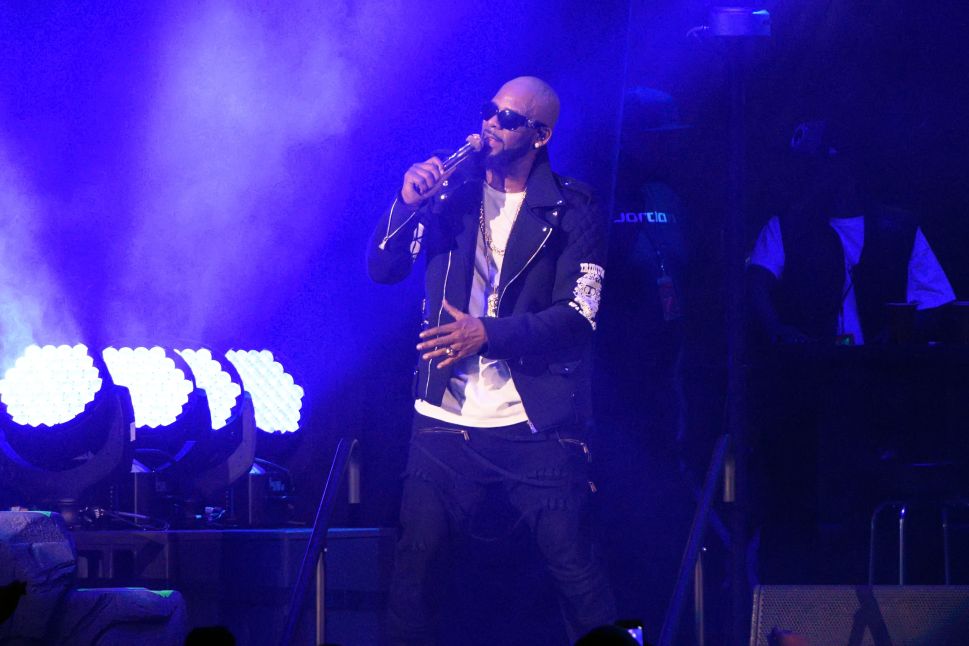 Yet another chapter is being added to the ongoing story of R. Kelly's alleged sex abuse cult.
Back in July, BuzzFeed published a story that claimed Kelly was operating some sort of sex cult by holding several young women in properties across the country and forbidding them to leave. At the time, many women claimed to be present of their own free will, but their families argued that they were suffering from Stockholm Syndrome.
Today, BuzzFeed published another piece featuring 24-year-old Jerhonda Pace, who broke her nondisclosure agreement signed after receiving a large settlement from Kelly years ago and is speaking out on her experiences.
In the interview, Pace says that she was 16 when she went to live with Kelly for several months in 2009. She described herself as a superfan who, a year earlier, attended every day of his trial for producing child pornography (Kelly was eventually found not guilty). Soon after, someone from the singer's camp reached out to her on MySpace and connected the two. Pace says the two had sex multiple times and that Kelly was aware how old she was.
She explains that she had to follow strict rules, "which included dressing in baggy clothes, turning over her phone, and asking permission to shower, eat, go to the bathroom, and leave the property. If she broke the rules, she says, she was mentally and physically abused."
Pace claims she ended the relationship after she was choked and eventually brought a lawsuit against him. "If I was to get criminal charges, it would probably be like it was last time, where he wouldn't get convicted," she told the outlet. The two sides settled out of court for an undisclosed amount contingent on Pace signing an NDA. However, despite agreeing to the terms, Pace says she was never paid.
A representative for Kelly denied Pace's accusations in a statement:
"The allegations against Mr. Kelly are false, and are being made by individuals known to be dishonest. It is clear these continuing stories are the result of the effort of those with personal agendas who are working in concert to interfere with and damage his career. Mr. Kelly again denies any and all wrongdoing and is taking appropriate legal action to protect himself from ongoing defamation."
Pace is aware that Kelly now has legal grounds to sue her, but is pushing forward regardless.
"Kelly could sue me," she told BuzzFeed. "But I'm really not worried about it anymore. I feel like this is a healing process for me, because I've been holding this in for so many years, and to see that he always gets away with it, it's just not right."
Her decision to reveal for time with Kelly was prompted by the recent reports about the handful of women currently living with the singer.
"If I can speak out and I can help them get out of that situation, that's what I will do," Pace says. "I didn't have anybody to speak up on my behalf when I was going through what I was going through with him."